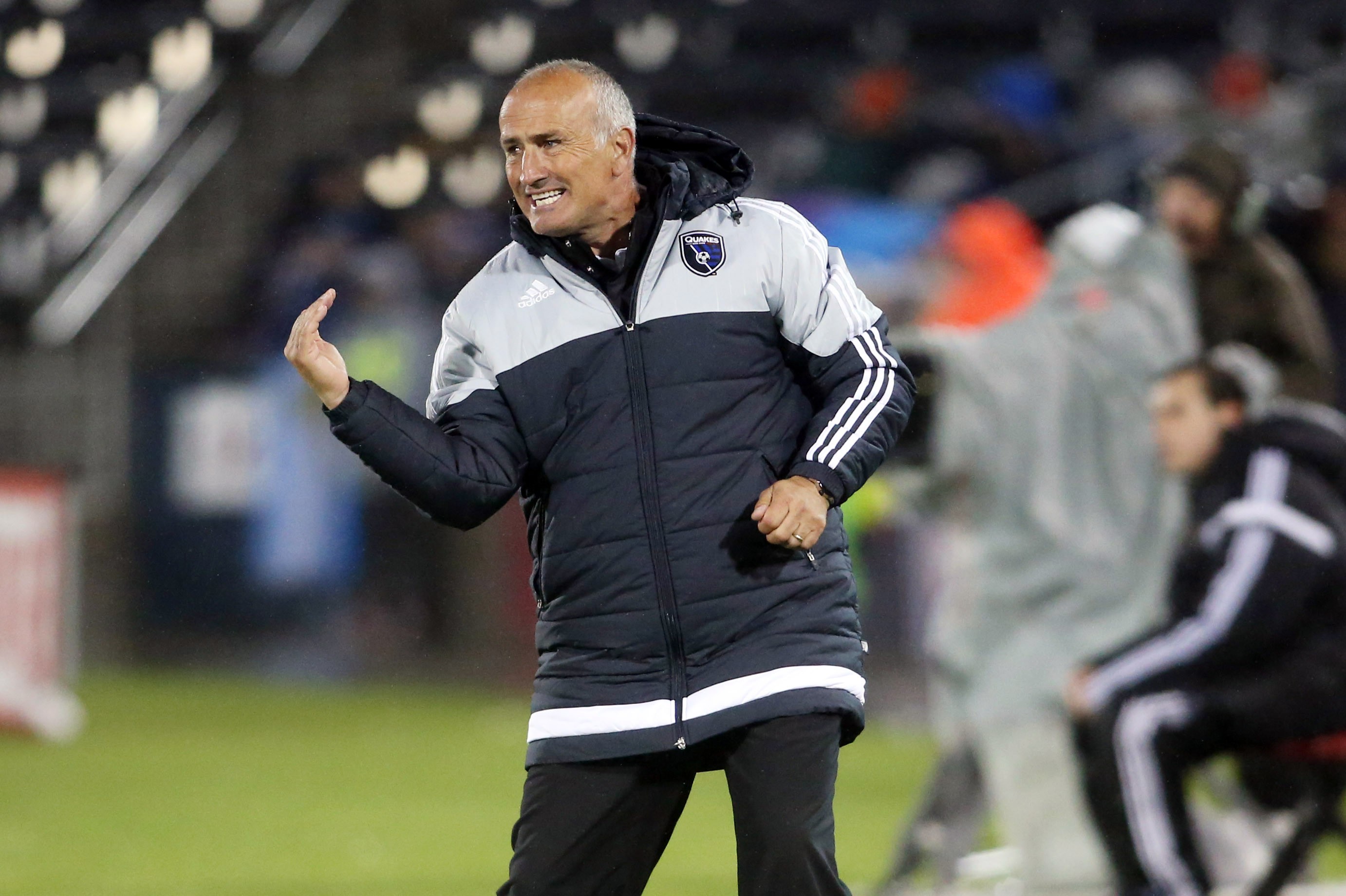 A pair of teams have made some minor coaching hires as Dominic Kinnear returns to coaching in an assistant role and a couple former players take up jobs as academy coaches.
A couple teams also received some rough news n the injury front for newly acquired defenders.
LA GALAXY HIRE DOMINIC KINNEAR AS ASSISTANT COACH
Kevin Baxter of the LA Times is reporting LA Galaxy have hired former San Jose Earthquakes boss Dominic Kinnear as an assistant to Sigi Schmid. Kinnear was let go from his post in San Jose back in June. He reported to training on Tuesday morning to begin his new duties.
UNION HIRE KLEBERSON, FRED AS ACADEMY COACHES
Philadelphia Union have brought in a pair of former players as academy coaches. Brazilians Fred da Silva and Kleberson are joining the club's academy as U12 coaches and assistants to the U10 pre-academy program.
Kleberson signed with the Union as a player back in 2013 after a pro career that included stops at Manchester United, Flamengo, and Besiktas as well as winning the World Cup with Brazil in 2002.
Fred finished his playing career last year as a player-coach with Bethlehem Steel, the Union's USL affiliate. He spent 20 years playing in Brazil, Australia, and the U.S. and has been working with Union youth teams for several months already.
PELE VAN ANHOLT OUT UNTIL SPRING WITH TORN ACL
LA Galaxy defender Pele Van Anholt left Sunday's California Clasico early with a knee injury and now he has learned he will miss about six months with a torn ACL. The Dutch defender signed with the Galaxy in July and was beginning to settle in as a regular in their back line, having made five starts.
CHRISTIAN DEAN OUT FOR THE YEAR WITH FOOT INJURY
The Chicago Fire's Chrsitian Dean also got some bad injury news. The newly acquired defender broke the fifth metatarsal in his left foot. He will undergo surgury to repair the damage on Friday and is expected to miss around three months while he recovers. Dean had played in all of three matches for the Fire since arriving from Vancouver mid-season.