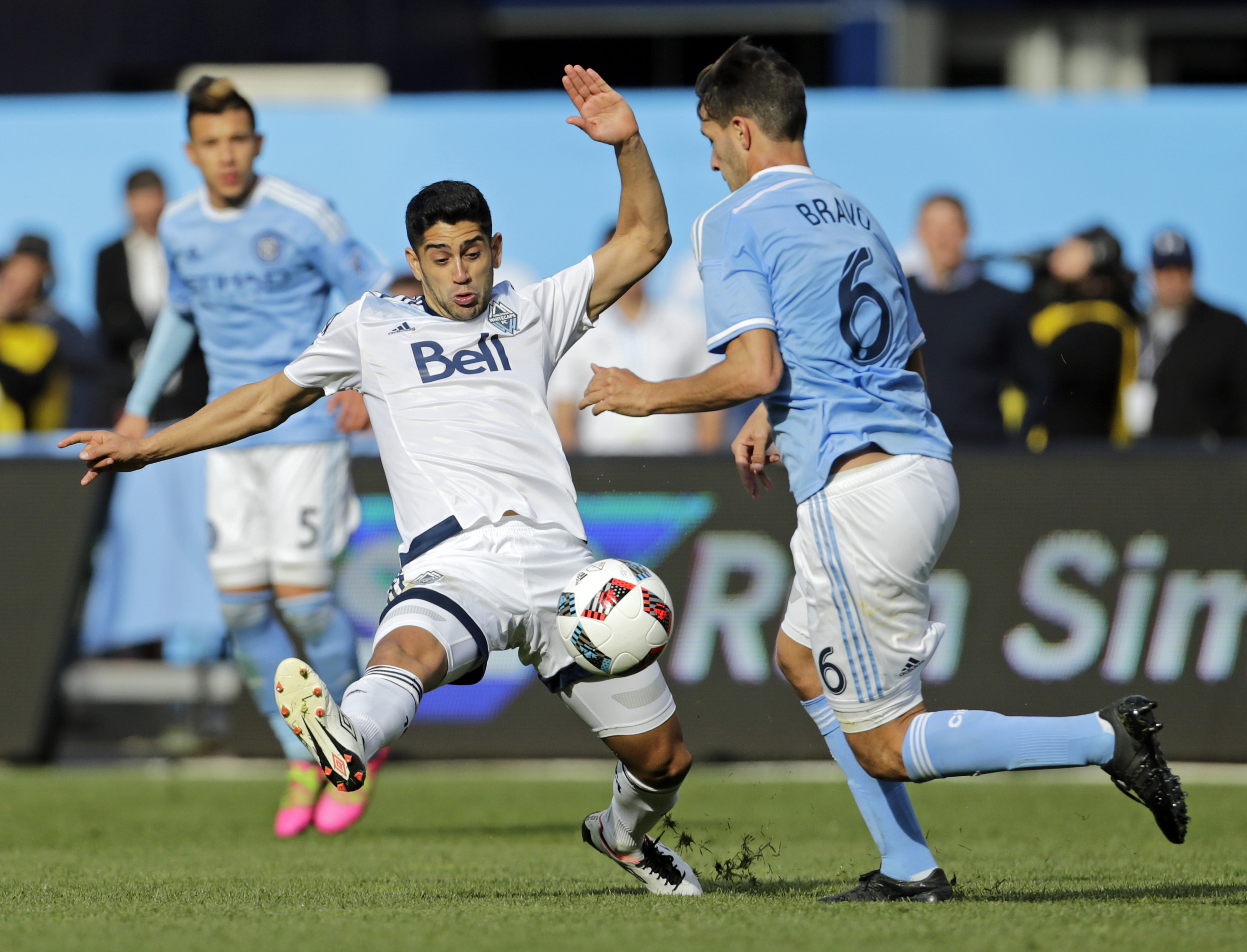 The Vancouver Whitecaps suffered one of their most deflating losses of the season on Tuesday, as they learned midfielder Matias Laba will be out for the remainder of the season.
The Canadian club announced the 25-year-old Argentine is set to be away from the pitch until next spring, following an ACL tear in the midfielder's right knee suffered last Saturday at Gillette Stadium against the New England Revolution.
"Mati is an important member of the club and we wish him a speedy recovery," Whitecaps head coach Carl Robinson said. "Our priority now is to support Mati and help him get back on the field as soon as possible. It's a big loss for us, but we have confidence in our group as we enter the final third of the season."
Laba, who was recently linked to a move back to Argentina, is set to undergo surgery to repair his ACL in the next week or two.
Toronto's Nick Hagglund out for two months
Current Supporters' Shield leaders, Toronto FC, will be without 24-year-old defender Nick Hagglund for the next six to eight weeks. The Xavier product suffered a left MCL sprain 19 minutes into Toronto's 4-1 victory over the Portland Timbers on Saturday.
Hagglund, has made 15 appearances for with the Reds this season.
De Guzman named Ottawa Fury head coach
A Canadian legend is on the move, but only inches out of the white painted lines.
Following Paul Dalglish's resignation as the Ottawa Fury's head coach, former Fury and Canadian captain Julian de Guzman has been appointed the team's interim head coach and general manager. The 36-year-old played 16 years, most recently with the Fury.
"Julian has proven that he will be a strong coach in this game," Fury president John Pugh said. "He has the attention and respect of the players and he has our full support."
The former Toronto FC midfielder steps into both positions after months of experience as Dalglish's assistant coach and Fury's assistant general manager.
"First and foremost I want to thank Paul. I knew that coaching would be the next step in my career and Paul was a good mentor," De Guzman said. "I also want to thank Ottawa Fury FC for having the faith in me to lead this club going forward – I am looking forward to the opportunity and take great pride in what I have been entrusted with."
Wandrille Lefevre loaned to Ottawa
Longtime Montreal Impact defender, Wandrille Lefèvre has been loaned out to Ottawa Fury FC for an undisclosed time  along with rookie forward Nick DePuy. The Fury are set to embark on a three-game road stretch with newly-appointed interim head coach, Julian de Guzman.
The 27-year-old Canadian defender only stepped foot on the pitch in three different instances for the Impact, and with only one featuring him as a starter.