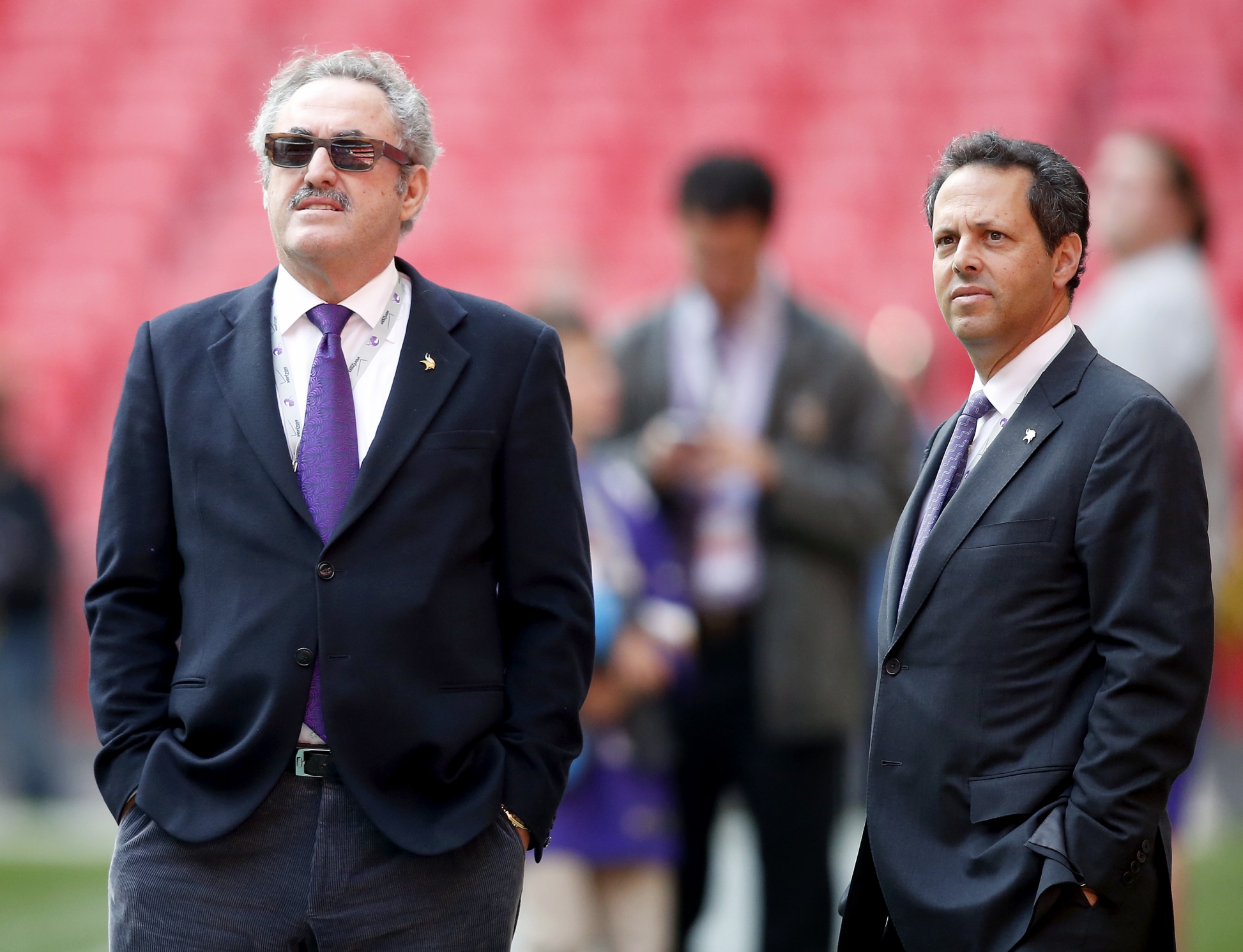 The bid to bring MLS to Nashville just gained some major additional firepower.
The Wilf family, owners of the NFL's Minnesota Vikings, have joined forces with majority owner John Ingram and the Nashville bid as minority owners, reports the Tennessean. Mark Wilf, along with his brother Zygi and cousin Leonard, bring additional capital to the bid, though the terms of the agreement remain undisclosed.
"This is a sophisticated family that could invest its money in a lot of places," Ingram said. "It's an endorsement for both soccer in the country and Nashville as a market that has a bright future with this sport."
"Those are both areas that will be very helpful to us, and we're really thrilled to have them as part of our efforts," Ingram said, speaking of the Wilf family's experience running a major sports franchise and involvement in building a professional sports stadium.
The Wilf family purchased the Vikings in 2005 for $600 million, and the team has a currently estimated value of $1.6 billion, lending some major capital to Nashville's efforts. The Wilf family previously placed a bid to own MLS expansion franchise Minnesota United, but were beat out by current owner Bill McGuire as the league preferred an outdoor stadium to the Wilf's planned dome.
The addition continues to add to Nashville's resume as a major contender, as the field of 12 continues to narrow down to a handful of serious candidates for slots 25 and 26, to be announced by the end of this year.