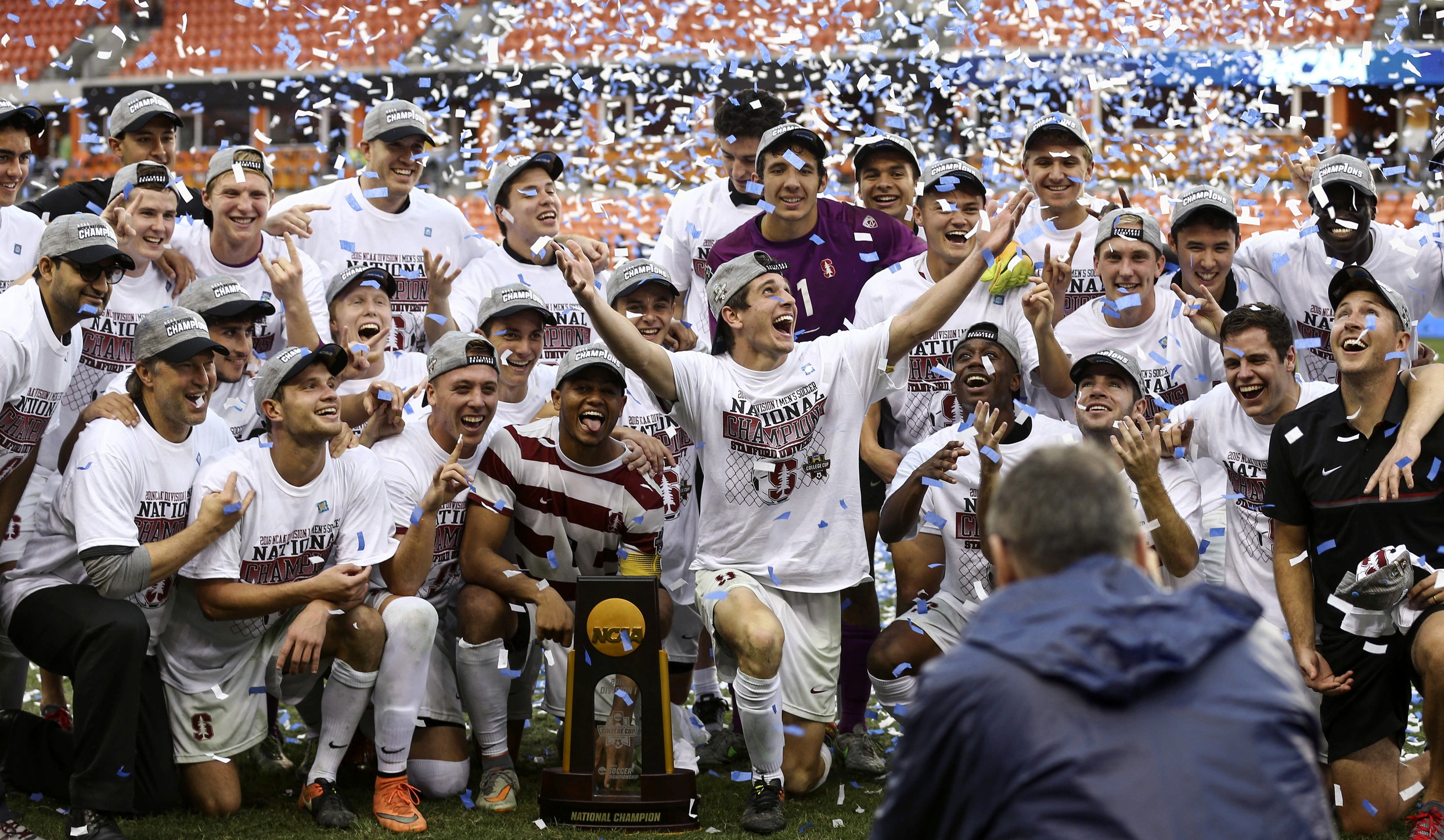 Stanford is gearing up for a season filled with high expectations. As defending national champions, a layer of pressure was always set to arrive at their doorsteps.
But what if you are coming in as back-to-back national champions? Does that amplify the weight resting your shoulders?
For the Cardinal's head coach Jeremy Gunn, their rare scenario is not shaking things up as much in Palo Alto. This season, like the previous two before it, is being approached with the same unique mentality. It's one that blends their highest highs and those that can be, potentially, their lowest lows, which have already been put to the test the past weeks on his transforming, yet experienced squad.
"We approach every season with cautious optimism, but I think we have potentially nine returning starters," coach Gunn told SBI. "And so we have an interesting squad because we have a very old squad on one end and then a lot of newcomers on the other end and then not as many players in the middle of their careers. That creates an interesting dynamic. We've had to assimilate everybody, but I really feel we're making great progress from where we left off.
"We had two very exciting seasons where things had gone our way, but we're intelligent enough to know that soccer is such a cruel game," coach Gunn added. "(Last year) we just happened to have always kept in games and put ourselves in positions to be successful. Now, we can come out playing better, being more experienced and not do anywhere near as well, so we know that all we can is keep working on the game, keep trying to improve everything that we're trying to do and then just get ready to play."
Despite losing captain Brian Nana-Sinka and senior goalkeeper Andrew Epstein, who both served as major catalysts in Stanford's second College Cup glory, senior defender and defensive ace Tomas Hilliard-Arce believes the current Cardinal squad is a notch above last year's national champions largely due to the team's closeness and ability to bounce back from the two departures.
"Last year it took a little while to get going," Hilliard-Arce told SBI. "This year everyone is super familiar with each other. We are filling those two holes, but we are filling them with Nico [Corti] who's been here for a while, so I think that is a really, really easy transition. And then just one spot kind of open for someone new to come in and start at, which I think we've done a really good job of filling.
"This team is super strong; I would say it's far more strong than last year's team," the defender added. "I know we have confidence, just that knowledge that we can go out there and be successful and win a national championship. Having that, I think, is huge as well."
Departures. Stanford knows a thing or two about departures.
Last preseason, coach Gunn and his men were heading into the unknown as defending national champions for first time in the program's history without two of the most prolific names to ever to play at the university: Jordan Morris and Brandon Vincent. A year later and that same feeling of picking up from where it was all rested still lingers in Palo Alto.
For the man at the helm, its now just about deploying the culture onto the field come game time, because his players have expressed it off it.
"No matter what position you're in, you always have to worry about how that affects you," coach Gunn said. "Are you lacking confidence? Are you overconfident? Are you hungry? Are you too happy? What's really impressed me that I think is special about this group and I think has been special about our culture is, (when) we came back after the Christmas break, everyone looked hungry and everyone wanted to work and everyone wanted to get better. That's the key to the season: having that hunger throughout the team and they've all displayed that.
"From my mind, we are in a great spot as afar as attitude, so now it's just a case of putting that into practice when we get into the games."
On top of convincing soccer, Stanford will need every bit of the thriving culture and molding displayed the past two season in order to conquer another championship because Gunn is well aware that everyone is out to get the Cardinal.
But never sell "cautious optimism" short.
"One thing that we have had learned: when you've had have previous success and have sat in our position is that it creates the toughest schedule in the country," coach Gunn said. "Because regardless of who we are this season everybody in the country, in the regular season, wants to play against the defending champions and is probably going to bring a little extra to that game.
"Whether a team is national ranked or whatever, we know we're going to be in for a tough test every single time we step out on the field," he added. "Obviously RPIs are pretty accurate on describing the strengths of people's schedules, but it does not favor in the natural element that people want to take a piece out of the defending champions.
"We will be getting put to the test Friday night and we will be getting put to the test every single time we step out on the field. Whether we are nationally ranked or we're not nationally ranked, they will still be bringing their A game to play against Stanford."