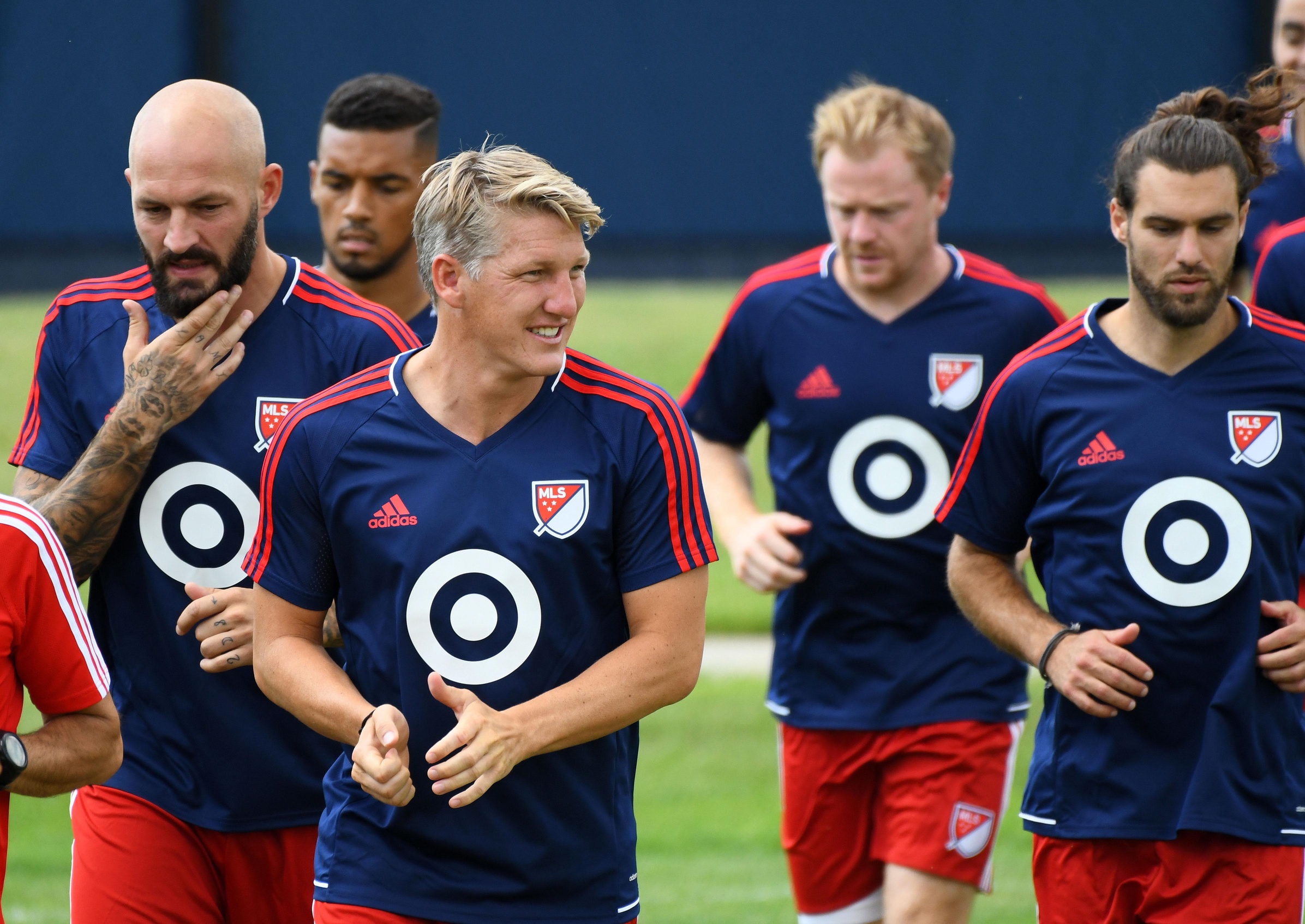 There's little debate that MLS has made significant progress over the last several years. New teams have been added, with several more on the way. Big name players have joined the league in their prime, adding to a number of aging stars. The introduction of TAM has seen a rise in quality as younger, more talented players have been brought in to help fill out rosters.
While that debate is all but settled, there's still a debate as to what's next and just how far the league can go within its current model.
Bastian Schweinsteiger stated his belief on Tuesday, revealing that he can see an MLS as good as some of the top European leagues within the next decade. Schweinsteiger isn't the first Euro-born MLS player to make the proclamation, and he won't be the last. At the end of the day, players understand the fact that speaking highly of MLS will only better their legacy and partially quiet the naysayers that still bemoan any top player's move stateside
That's not to say Schweinsteiger doesn't see actually believe what he's saying. He's a player that has truly seen it all, and his stamp of approval on MLS play is certainly a good thing. It's also a good thing that he does remain somewhat critical, as his recent comments to ESPN also included the caveat that MLS does need to make changes to ever compete among the world's elite.
In the here and now, MLS has a ways to go when it comes to jumping up the totem pole. There's no doubt that the Premier League, La Liga, the Bundesliga, Serie A and Ligue 1 are leaps and bounds above the rest. Even the second division teams in those respective countries would give many teams all over the world issues.
Leagues like the Eredivisie, Primeira Liga, Super Lig and Russian League are ahead as well. The Scandinavian leagues are also in the mix while leagues in Belgium, Scotland and Switzerland could also be considered ahead of MLS in some ways.
It's not just limited to Europe, though. Liga MX has routinely battered MLS clubs in CONCACAF Champions League play and, regardless of the circumstances, it's hard to argue with those results. The Argentinian and Brazilian leagues remain top developers of talent while a Colombian club, Atlético Nacional, is current Copa Libertadores champions. There's also the Chinese Super League pushing on from Asia, competing with MLS for several of the world's best players with astronomical salary offers.
With that in mind, where do you see MLS in 10 years? Which leagues do you see MLS catching and eventually surpassing?
Vote in Tuesday's poll and reveal what you think MLS needs to do to get there in the comment section below.
[polldaddy poll=9800483]