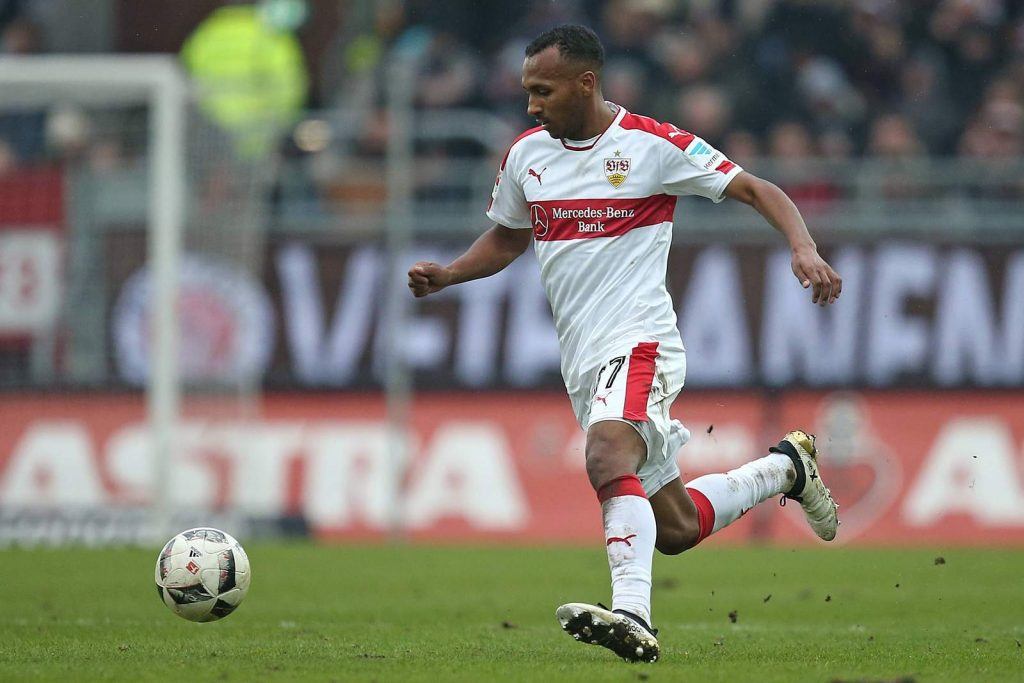 Julian Green appears to be in no man's land once again as the U.S. Men's National Team winger is reportedly out of favor at another club.
Reports recently emerged from Germany revealing that Stuttgart could move on from the 22-year-old winger. The reports come just eight months after Green moved to the Bundesliga club, giving up what always appeared to be an extended pipe dream at German giant Bayern Munich.
Following the reports, Green's agency, acta7, told ESPN that the winger's "goal is to get playing time. That's his focus at the moment and he expects to get his chance". He could very well stay and fight it out at Stuttgart, much like he attempted to at Bayern Munich. Things change over the course of a season due to injuries and the various peaks and valleys of a Bundesliga campaign. This could very well be a minor early season blip.
Or it could be something bigger and, at 22, Green's luxury of being a young player is suddenly nearing its end. Should he move, there are always options. At the end of the day, Green has a World Cup goal to his name and several strong performances for Bayern Munich in his back pocket. No matter what you think of him, the talent is there, even if it hasn't been fully unlocked for whatever reason.
He could very well stay and pursue something in Germany. Stuttgart is towards the lower rung of Bundesliga sides, making it unlikely he stays within the top division. He has, however, shown an ability to play in the 2. Bundesliga, where he made 10 appearances and scored one goal with Stuttgart last season. If he can accept the drop in division, the 2. Bundesliga could be a good place to rebuild his confidence, which should be his main goal.
Green could also test the waters elsewhere although, once again, a jump to a top league is unlikely. He could look towards a more attacking league like the Eredivisie, which has helped plenty of attackers not only find their confidence but develop a more deadly attacking game. There are a number of leagues that are still of good quality that could offer this type of step.
Or, Green could truly look at himself and realize a year or two as a very big fish in a smaller pond could do a world of good. Green could become a focal point instead of an accessory, earn the necessary guaranteed playing time to revive his career and then go from there. The Scandinavian leagues have long been a solid home for Americans and a good launching pad for several players that truly needed it.
The long-shot? There's always MLS, even if a virtually insurmountable amount of moving pieces would need to fall into place. It would be a good move for his national team career, sure, but what kind of money would he command? Would teams be ready to move real assets to sign him? Would Green even be willing to give up on Europe entirely?
With that said, SBI wants to know what you think. What kind of move would be best for Green's career? Should he stay and fight or try and find something with more guarantees? Vote in today's poll and share your thoughts in the comment section below.
[polldaddy poll=9815005]