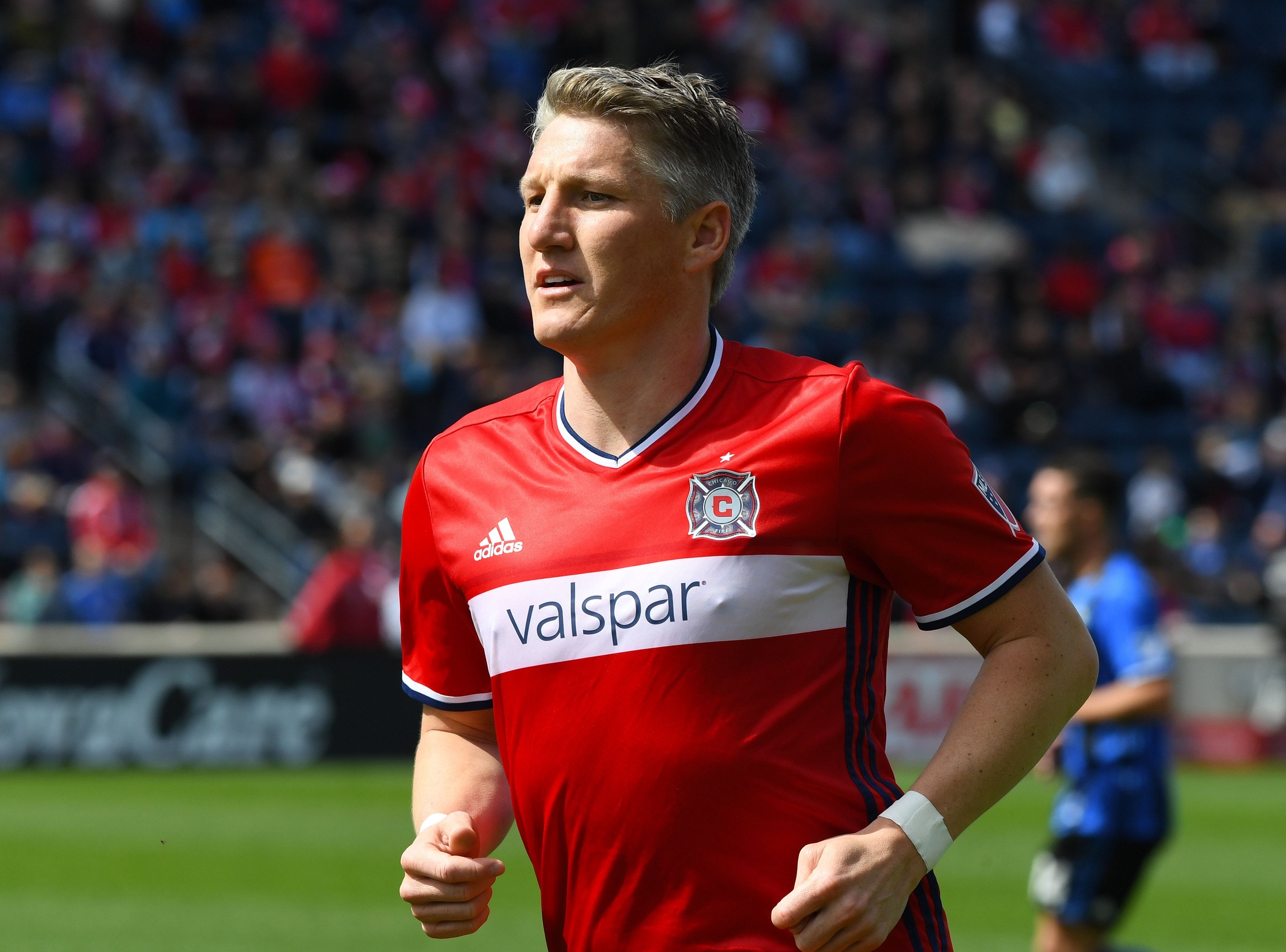 MLS isn't comparable to its top counterparts in Europe quite yet, but Bastian Schweinsteiger can see a day where the American league could be even with some of the best leagues in the world.
Speaking to ESPN, Schweinsteiger said that he believes MLS can be on par with some of the top European leagues within the next 10 years. His comments come as he prepares for MLS All-Star festivities as the group of MLS stars take on the reigning UEFA Champions League winners, Real Madrid.
"MLS is a quite young league, but somehow it says to me in 10 years this league could be on the same level as, maybe like the Italian league or also very close to the Bundesliga," Schweinsteiger told ESPN FC. "There's a lot of potential and I hope the people know that."
"There is difference between Europe and MLS, every league has a difference: Premier League, Bundesliga, La Liga, there is a difference," he added. "There is also a difference to MLS."
Schweinsteiger went on to highlight some of those differences, adding that the allure of big cities will always help bring in European stars. However, if MLS is to truly catch up, the German star believes some changes will be needed.
"The rules, first of all, are different than in Europe," Schweinsteiger said. "I'm sure players in Europe would like to play in MLS, but you maybe have to change some little things to make it more attractive for the players in Europe.
"The goal should be that in 10 years maybe that players like [Christian] Pulisic, they are not playing in Europe, that they are playing in MLS."