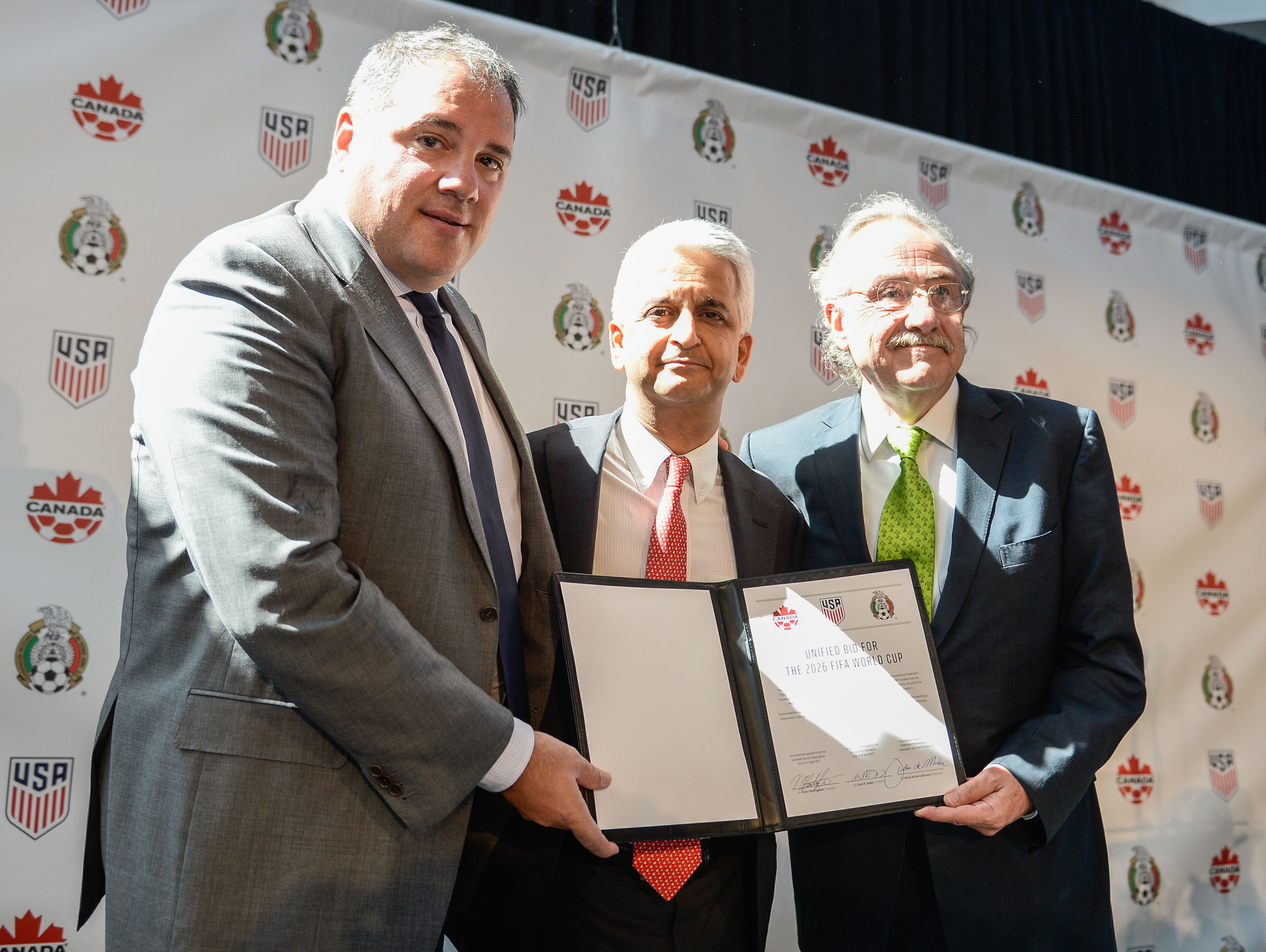 For CONCACAF secretary general Philippe Moggio, the proposed 2026 World Cup in the United States, Mexico, and Canada can showcase a "diversified, unified region."
Despite the roadblocks that may arise from President Donald Trump's administration, as discussed by International Champions Cup organiser Charlie Stillitano on Monday, Moggio is set that if anything, the administration is actually "supportive" of the partnership.
"The reality is that the administration has been very supportive about this bid," Moggio said at Manchester's Soccerex conference on Tuesday. "It's a World Cup that will take place nine years from now, and because of the unifying power of sport, any administration would get behind what it could do for the country. We don't see that as an issue."
Of course, the already-favorite North American bid has competition: Morocco are also in the race to host a 48-team World Cup in 2026, which should be announced in May 2020.
"When you think of the magnitude of the World Cup, it's not surprising there's another bid," Moggio said. "CONCACAF is playing a supporting role, helping our three member associations in putting together this bid."
"It's the first time that three countries have come together to potentially host a World Cup," Moggio added. "This would be a World Cup of 48 teams, and we really believe it's our time, for the World Cup to come back to the CONCACAF region."
Like the Copa Centenario held in the United States last summer, which currently is being mentioned to come back in the near future, the 2026 World Cup in North America would create a unique atmosphere.
"We can create a strong, diversifying fanbase across the region," Moggio said.