Of the five new managers in Major League Soccer for the 2018 season, Anthony Hudson may have inherited the most difficult task.
The new-look Colorado Rapids rebuilt a squad with reliable veterans and retained a few key pieces from the team that placed second-to-last in the Western Conference in 2017.
In addition to trying to pick up the pieces from a disastrous 2017, the Rapids are thrown into the fire right away with a CONCACAF Champions League clash versus 2017 MLS Cup champions Toronto FC.
Even with all the turnover, Hudson is excited to hit the ground running with the Rapids.
"It's been a good start in the sense that we got half the squad is new and we're still waiting on one or two of our bigger signings to come in," Hudson told SBI. "And we're halfway through preseason. It's been good with a new head coach, style of play, attitude. I'm pleased with where we're at."
The former New Zealand boss was impressed by the club's vision and didn't want to pass up a chance of leading the Rapids.
"I've always admired the league and wanted to be a part of it," Hudson said. "When the opportunity came up with the Rapids, it was clear that the direction of the club wants to go in, the philosophy, what the club wants to stand for and how they want to be seen on the pitch. It aligns with how I want my teams to play and it's just a good fit. It all happened very quickly and now it's been a whole transition with lots of change."
Below is a deeper look at what the Rapids will look like for the 2018 season.
Projected Starting Lineup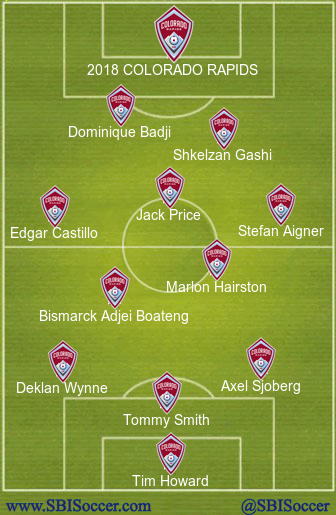 2017 FINISH: 10th place in West (9-19-6, 33 points)
KEY ACQUISITIONS: Johan Blomberg, Jack McBean, Deklan Wynne, Edgar Castillo, Jack Price, Tommy Smith, Danny Wilson, Andrew Dykstra, Enzo Martinez, Joe Mason
KEY LOSSES: Mekeil Williams, Joshua Gatt, Alan Gordon, Mohammed Saeid, Luis Gil, Bobby Burling
Newcomer to Watch: Edgar Castillo
Hudson reinforced the Rapids back line, which was anchored by Axel Sjoberg during the Pablo Mastroeni era, with a few experienced players.
Edgar Castillo comes to Colorado after over a decade in Mexico, and he's expected to be one of the pillars in Hudson's 3-5-2 formation. The 31-year-old former U.S. Men's National Team defender should be one of the top performers in the Champions League for the Rapids as he tries to silence Toronto's speedy attackers.
PRESSURE IS ON: Marlon Hairston
Now in his fifth season in MLS, Marlon Hairston has to take his game up another step if he wants to continue to find himself on the USMNT radar.
The January camp participant recorded three goals and four assists in 34 games a year ago and Hudson already likes what he sees out of the 23-year-old.
"He's someone who is very good at his job defensively and a real threat going forward," Hudson said. "He's got all the attributes and I've enjoyed working with him and I'm excited to see him progressing in the team."
Outlook
With plenty of new faces adjusting to each other and attempting to build chemistry, the first part of the season could be rough for the Rapids.
The likes of Johan Blomberg, Tommy Smith, Danny Wilson and Joe Mason improve the quality and depth of the squad, which is something Hudson hopes will mold the atmosphere in the locker room as well.
"First of all, they're all good characters. Not only do we want good footballers in here, we want good characters that improve the locker room and make us a stronger team," Hudson said.
"Secondly, they know the style of play and that's something that helps when you have a new coach come in and that wasn't the real reason we brought them in but it's something that ticked another box and it helps.
"I think the third and most important thing is they're all good players, the players that have come in, all of them improve the squad, all of them add quality in the positions they play and all the players have played in big games."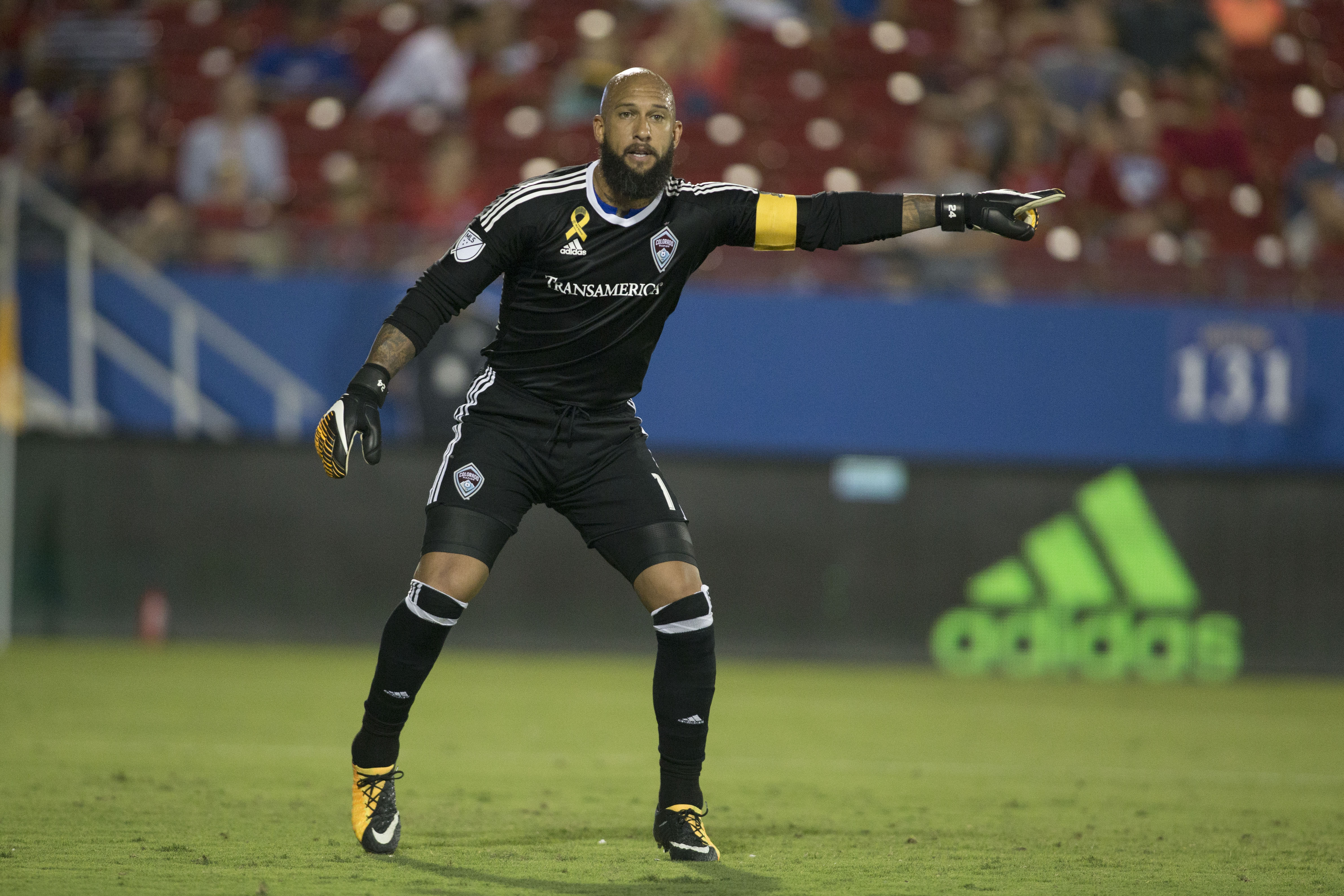 Helping the players and Hudson adapt to MLS as quick as possible is a coaching staff headlined by former MLS forward Conor Casey.
"We've got Conor Casey and Chris Sharp as assistant coaches and they've been fantastic," Hudson said. "They know the league inside out. Our sports scientist came from Seattle and knows the league inside out. Then we have the players like (Tim Howard). I think we're of the understanding that we're in this together and it's a good environment. I haven't really seen any issues with that yet."
The schedule doesn't do the Rapids any favors after the two-legged tie with Toronto FC, as they open their MLS slate on March 10 in New England.
Sporting Kansas City and Philadelphia come into Dick's Sporting Goods Park before a rough April with FC Dallas, Toronto, Real Salt Lake and Orlando City awaits.
Colorado doesn't have to win every game on its travels, but it needs to improve on its 1-14-2 mark on the road from 2017 to have any chance of contending for a playoff position.
The first year of the Hudson era could be difficult with some growing pains, but there's potential for the squad to come together and sit in the middle of the pack in the West.