After what feels like ages of hype, Los Angeles FC is ready to open the book on their MLS existence.
Expansion teams come with unique challenges that established outfits don't usually have to face. They have to assemble an entire team from scratch, come up with a vision of how they want that team to play, and hope all the guys can come in from around the world and adapt to that vision as well as each other.
There haven't been continuous seasons to develop team chemistry on or off the pitch. However, LAFC seems to be well on their way in that regard.
"It's been great," defender Walker Zimmerman told SBI. "Honestly it's been even better than I thought it would be. I think our locker room's really coming together. Guys are really getting along well. I think Bob [Bradley] brings a certain energy and intensity that's been welcome from all the players."
Head coach Bob Bradley has also embraced that challenge. LAFC's goal was to assemble a team that was outgoing and ready to accept a group of entirely new guys.
"I think we've got some guys that I think have set an excellent tone," he said in a conference call on Tuesday. "I've encouraged everybody from day one to come in and open up their minds and bring their personalities and show what they're all about to see if we could create a really good environment every day.
"After five weeks I don't want to pretend we're exactly where we want to be, but I see some really positive signs. And now we want to just keep pushing it in that direction."
The fact that the roster is still coming together doesn't help things. LAFC only have 21 players on their team right now and several more should be arriving within the next couple of weeks. Such late additions to a new team could wreak havoc on team chemistry.
"We've all helped each other adapt quickly," Zimmerman said. "Whenever new guys come in you're there for them and make sure they hit the field running."
But team chemistry stretches beyond the way players interact outside the confines of matches and training. The eleven players on the pitch need to adapt to each other and play with a defined style.
"I think there's a very good understanding," he said. "Good players have a way to connect quickly when they are playing with other good players."
Here's a closer look at Los Angeles FC:
LOS ANGELES FC 2018 SEASON PREVIEW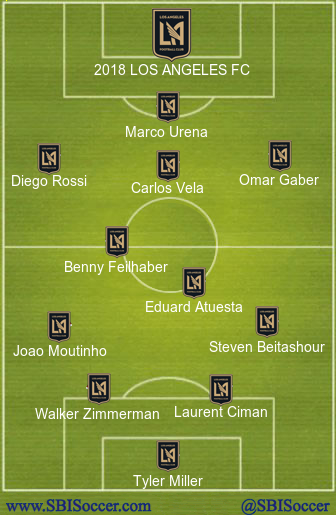 NEWCOMER TO WATCH: Carlos Vela
Vela was the first major signing LAFC made once they started building their roster. He's one of the top talents on their team and he brings with him a wealth of European and international experience. He played for Real Sociedad for five seasons after spending eight years in the Arsenal youth system. He also has 68 caps with the Mexico National Team. That experience should translate nicely into MLS, and if the players around him can form a solid attacking picture behind him, he could take the league by storm.
PRESSURE IS ON: Benny Feilhaber
Feilhaber comes to this new side after a down season at Sporting Kansas City. He only scored five goals in 30 games, his lowest output since 2014, and his three assists were the fewest he's had since 2012, his final year with the New England Revolution. He is getting up there in age, so he may simply be declining past the point of true productivity, but he has the opportunity in LA to take control of this team in the middle of the park. He has two great attackers in Vela and Diego Rossi to feed balls to, and a fair amount of midfield talent around him. He's in the perfect place to turn around from a poor season, if he can't get it done, it might be the end of his regular playing days.
OUTLOOK
Los Angeles FC is playing in a wide open conference where anything is possible. Unlike the East, any team can make a reasonable case for making the playoffs, including the great unknown, LAFC.
Bradley likes the way his team has played in the preseason, but also knows that nobody, let alone an expansion team, is going to have everything down pat after a short preseason camp.
"Some of our attacking actions are to me quite good," he said. "We haven't always finished off our chances as well as I would like, but I still think some of our attacking ideas are going in the right direction.
"I think in the midfield at times, our decision making and our sense that it's not time to go forward, so can we connect some passes until the next advantage comes and control the rhythm of the game, that is an area where we still have to get better."
That "quite good" attack is spearheaded by the likes of Carlos Vela, who has 18 senior international goals with Mexico and has had a lengthy career overseas despite being only 28 years old.
Joining him up front is the speedy Uruguayan youngster Diego Rossi. Rossi turns 20 the day after LAFC's first match in Seattle and is already impressing people at his new club.
"From the first time I watched him in Uruguay it was obvious that he's got a lot of talent," Bradley said. "He's an attacking player, he can beat people, he's got great change of speed, he's explosive."
He can feature both in the middle and out wide in a more supporting role with Vela leading the line.
The midfield is highlighted by the MLS veteran presence of Benny Feilhaber. He comes over from Sporting Kansas City with the type of flair needed to get those forwards into the game. He will need to recover from a weak 2017 in order to get those guys going up front with his passing skills, but also his leadership and experience.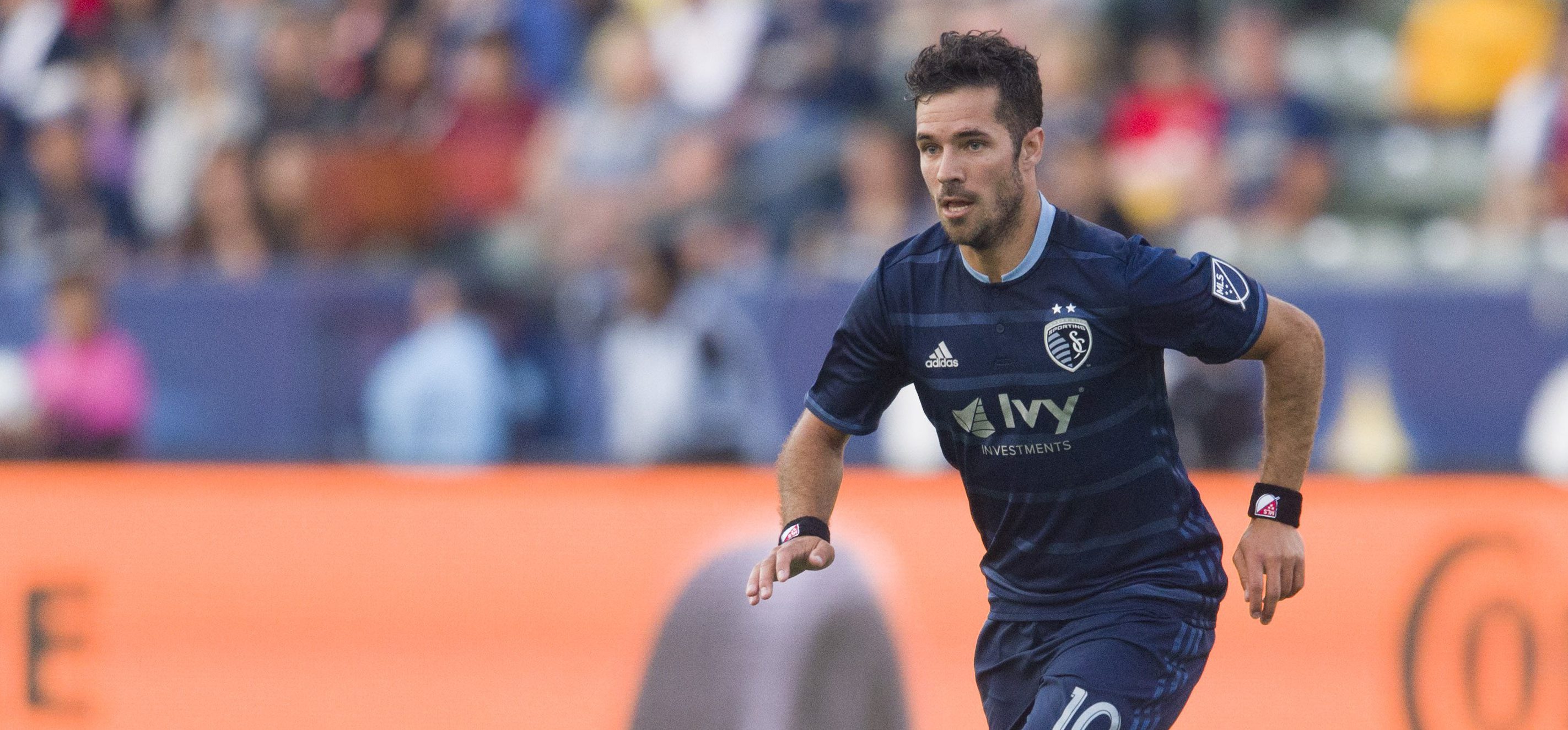 Defense could be LAFC's real strong point, though. Two of their first big offseason additions were Walker Zimmerman and Laurent Ciman, two of the strongest center backs in the league. Those two have already begun to form a partnership both on and off the field.
"It's important," Zimmerman said. "You need to get to know him off the field as well. Laurent and I have gotten a to chance to get our chemistry going a little bit. It will be good to get going with a guy who has the talent and experience of Laurent."
Tyler Miller, their top expansion draft pick, figures to anchor them in goal. He doesn't have much playing experience to draw on, but he did keep a clean sheet in last year's playoffs.
Overall, LAFC have built a team capable of anything in a wide open Western Conference. They have talented players that, once they come together, could become a playoff team. And that talent can go quite a long way.
"I think we will be competitive for sure right off the bat," said Zimmerman. "Just because we have a lot of talent."