We now know how the inaugural CONCACAF Nations League will work.
After announcing the one-off qualification process on Monday, the confederation revealed the full competition format on Wednesday morning.
"The launch of the Concacaf Nations League, conceived over the last two years and guided by the ONE Concacaf principles of unity and access for our region's football, is the defining moment marking the completion of our transition into a new era for our 41-member Concacaf family," said CONCACAF President Victor Montagliani. "The Nations League assures that all our members will have the opportunity to play more and compete more, which in turn will propel greater development of the sport at every level."
The competition proper will begin in September 2018 with the 40 eligible member associations sorted into three tiers.
League A will have 12 nations divided into four three team groups and each team will play a home and home with the others in their group. The United States will be joined by Mexico, Costa Rica, Honduras, Panama, Trinidad and Tobago, and the top six teams from the qualification round.
The group winners will advance to the championship stages in March 2019 and the last place finishers will be relegated to League B for the next edition of the competition.
League B, meanwhile, will have four groups of four teams with each group winner getting promoted to the top level and the last place teams sent down to League C.
League C will have the remaining teams grouped into four team groups with the winners of each advancing to League B.
The CONCACAF Nations League will also serve as qualifying for the expanded Gold Cup. The 2019 field will be determined by the six teams that played in the Hexagonal along with the top nine teams in the Nations League qualifying stage.
The confederation also revealed a new logo. The new look features 41 gold diamonds arranged in a circle to represent each of the member associations.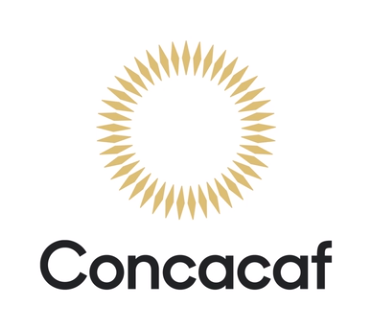 "The new brand image cements our unified philosophy of ONE Concacaf, and the Nations League brings that philosophy to life on the field of play," said Montagliani, "promising a brighter future in football for all our Member Associations and the players and fans they represent."