NEW YORK — David Villa is a busy man and, as he sat backstage at the SoHo Apple Store on Monday, his phone buzzed and buzzed. Text messages flew in, illuminating an NYCFC logo even as he was surrounded by friends, partners and confidantes. The vibrating phone sits on the long conference table in front of him, and it serves as an obvious reminder of the fact that there is barely a moment's rest for New York City's biggest soccer star, even on his off day.
This off day for Villa, roughly 24 hours after he fired yet another goal in NYCFC's victorious home opener, was spent promoting his iPhone game, David Villa Pro Soccer, one of several off-field projects he injects himself into when his busy schedule allows. Among the crowd that awaits, it's easy to spot scattered memories of Villa's past. A bright red España jacket. A number of now-throwback Barcelona jerseys. A smattering of NYCFC hats and shirts. There's even a solitary white Cristiano Ronaldo jersey seated in the second row.
Phones glow all through the crowd. A number are playing the game they're in attendance to discuss. Many others are simply checking the time as they watch the clock count to when the man himself is scheduled to walk through. Finally, Villa steps in front of the crowd to applause and smiles. "Illa illa illa, Villa maravilla!" rings out from a group toward the back. The 36-year-old forward is here to talk to an audience that has idolized his past achievements at an event built around a part of his life that will take center stage when he inevitably begins his future away from the game.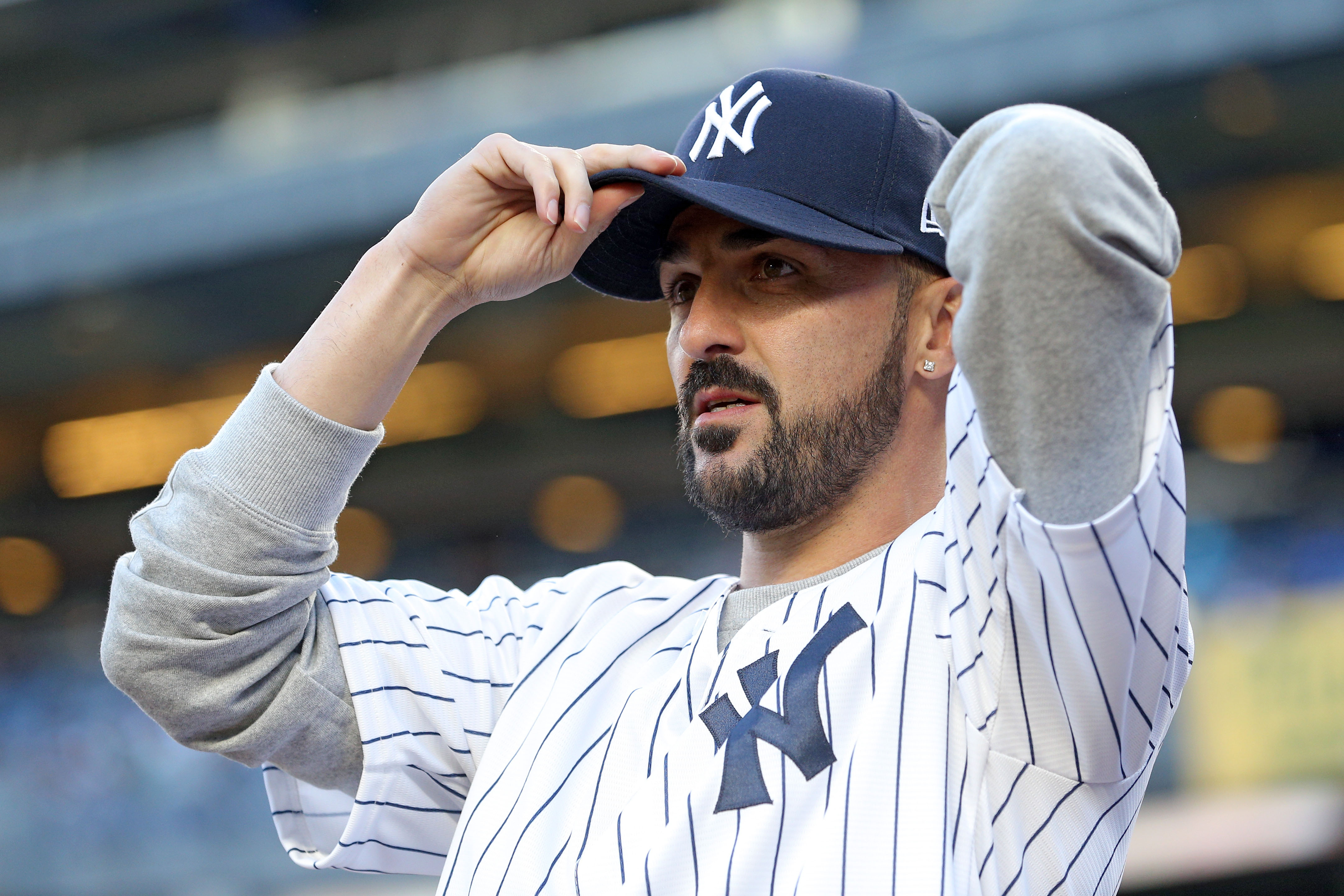 "I came here to play soccer as my first idea, but this is New York," Villa tells SBI shortly before he takes the stage. "This is a great opportunity for me and for my family as well. I try to enjoy the city.
"I think of tomorrow," he added. "I think day by day. I have no worry about when it's final. I'll just take it day by day."
Villa's time in New York has certainly gone by in what feels like a flash. When he came to the city in 2014, he saw it as an opportunity. It was a chance at something he'd never experienced during his well-documented career in Spain. That career brought him to La Liga's heights, Champions League glory and, ultimately, the peak of soccer in the form of a World Cup. He'd experienced life at a number of Spanish clubs and done all there was to do in his home country, but NYCFC was a daunting task.
The veteran forward recently made his 100th appearance for the club and, in those 100 appearances, he's provided a whopping 66 goals while assisting on 22 more. It's a remarkable haul for any player and, at this point, it's come to be expected of Villa.
Still, Villa is bothered in some ways. He's won an MVP award and played in All-Star games against familiar rivals. Yet, NYCFC's lack of playoff success bothers him. For some players that have achieved it all, it's not always easy to find motivation to get up, work hard and prepare. For Villa, it's simple.
"I am happy, and it's a great number for everybody, but my objective, nothing changes," Villa said. "I need to try and play harder in games 101, 102 and 103. I'm happy with the ride to 100, but it's a number only. I need to keep doing it.
"Last year, we didn't compete well in the playoffs. We did well in the regular season, but we didn't compete. It's an experience we need to change this year."
As he heads into his fourth season in New York, so much has changed and yet stayed the same for Villa. NYCFC has gone through a build, a rebuild and then another rebuild as the club chased playoff glory. He's one of just two players that remain from that 2015 debut season.
Villa is widely viewed as one of the greatest Designated Players of all time, equaling or surpassing a number of European stars. He's also widely seen as one of the league's finest ambassadors, one whose play on the field matches his willingness to represent MLS off it. Many DPs have succeeded on the field. Several others have talked up the league's growth while under the European microscope. Villa, meanwhile, is one of the rare few that has done both exceptionally well.
The forward is far from the first to notice the league's evolution over the past few seasons. There are fewer David Villas coming into MLS, fewer Bastian Schweinsteigers or Andrea Pirlos or Frank Lampards. Instead, there are more Jesus Medinas, more Miguel Almirons and more Ezequiel Barcos, promising players in the development phase of their career rather than the twilight.
"The league has changed a lot. The quality of the players, the quality of the coaches, the supporters, the stadiums," Villa said. "It's all changed a lot. I am happy. I am happy with this move to MLS and NYCFC with the way that we're growing in the last three years. It's changed a lot.
"It's important to join with new talents and young players," Villa added. "Last year, some very good South Americans moved to the league and gave quality to the league. It's important to get better players, better coaches, and the league is doing that."
As the event wound down, Villa challenged those in the crowd to face him in the game that bears his name. Ever the competitor, he batters the first two challengers before facing his biggest test yet: a 9-year-old boy.
The boy, picture in hand, bounces toward the stage, smiling from ear to ear. For the first time, Villa loses after he somehow, someway, missed several shots in a row following two matches that saw him make virtually every one. He looks up with a big smile as a fan that was a toddler during the best years of his career darts up towards the stage for an embrace, a picture and an autograph.
A public Q&A soon followed, with the microphones flying to and from a number of audience members representing exotic lands like Spain, Venezuela and even Brooklyn. The expected questions and answers soon follow. Favorite goal? 2011 Champions League final. Favorite moment? 2010 World Cup. Favorite team? All of the ones he's played for. Messi or Ronaldo? Messi, of course.
For these moments, in front of these people, Villa allows himself to reflect on the past. Someday, he'll be able to look back at growing up at Sporting Gijon, emerging at Valencia, dominating with Barcelona, pushing the envelope with Atletico Madrid and, ultimately, becoming an icon with NYCFC. He'll be able to throw himself into whatever projects come his way, whether they're iPhone games, academies or whatever else he finds to replace the game that's dominated his life. His contract with NYCFC ends after the 2018 season. After that? Who knows.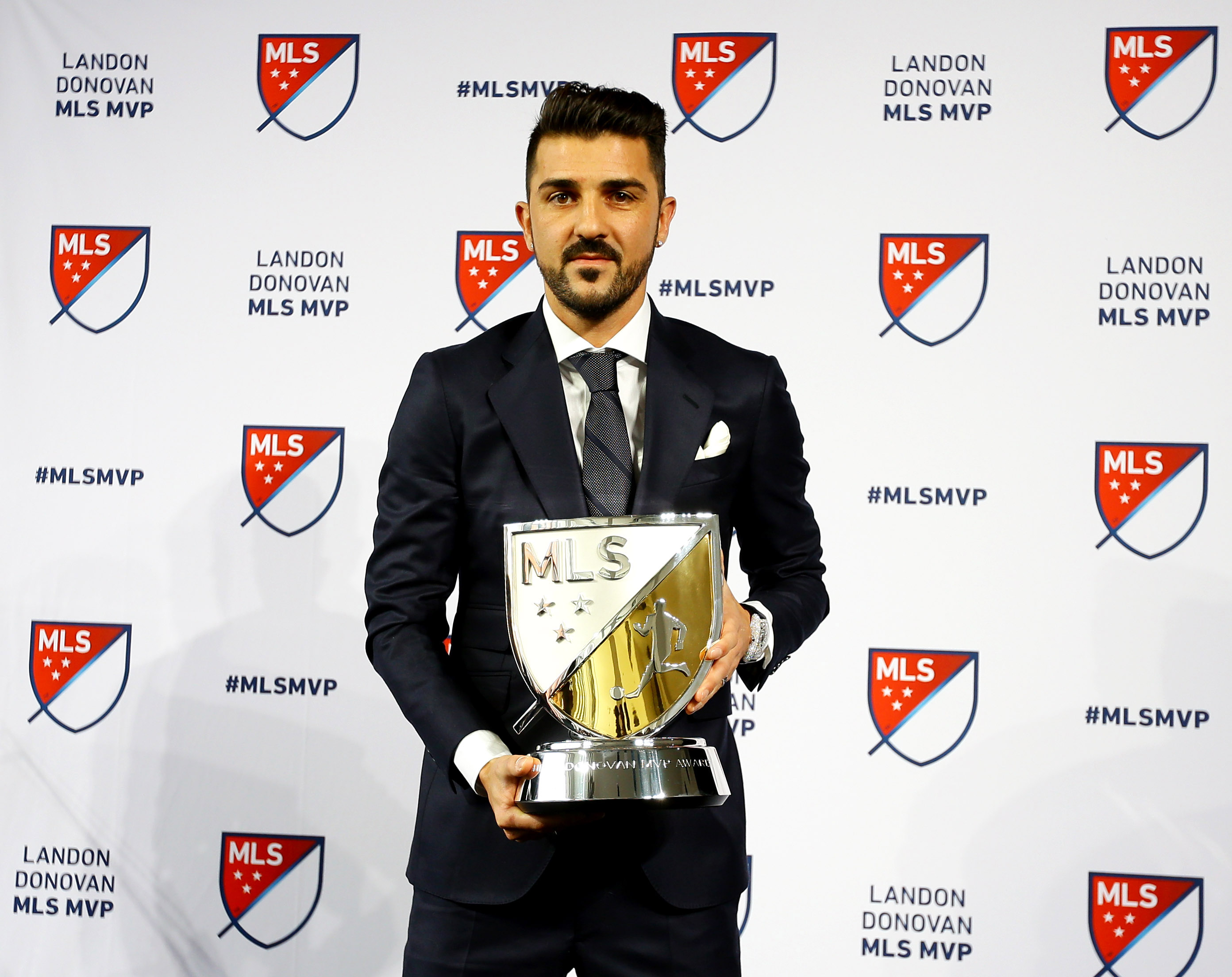 "Of course I can't be with a project day by day," Villa says. "I have to be day by day with soccer, of course, but I try to do my best when I have an off day or when the team needs me. It's good for me. One day, the soccer will probably be done, and I need to keep living my life. This is good.
"It's not the moment (to reflect) right now," he adds. "I'm thinking about soccer. I just think about the short future. I'm not thinking about the past."
Villa's phone won't stop ringing when he retires and the crowds will still chant his name even when his more frequent uniform becomes the cardigan and jeans of Monday afternoon. That step will eventually happen, but the adoration will go on for a long, long time.
That time of inner reflection and appreciation will come soon, but until then, David Villa is a busy man.
"Everything in life goes fast," Villa says with a laugh. "The time, it passes so fast, in life and soccer as well."