Let's get it out of the way early: it's only Week 1. There are so many ways to react and overreact to the first game of an MLS season but, at the end of the day, the "overreact" part is usually the most prevalent.
You can certainly learn some things, though, from a season debut, even if those things many not necessarily be true for the long haul. You can see little problems and imbalances, improved pieces and new faces. Week 1 is the first real look at how each team looks now and can look in the future.
Even by MLS standards, the 2018 kickoff was a surprise. Contenders faltered and some of the league's less-heralded clubs made big statements. There were storylines aplenty, even if we all have to remember that, at this point of the season, everything is temporary.
Here's a look at some of the big moments and takeaways from the opening week of the MLS campaign:
DYNAMO DESERVE CREDIT FOR ATLANTA BEATDOWN
Following Saturday's 4-0 shellacking, much has been made, and will be made, of Atlanta United's faults. The team lacks a true No. 6 aside from Jeff Larentowicz and, when depth is tested, there are issued at a number of positions.
Those issues can and most likely will be fixed at some point through the season. Those problems, ultimately, will most likely change. What likely will not change, though, is the difficulties that will come with facing the Houston Dynamo.
When the Dynamo are on like they were on Saturday, most MLS teams will struggle to contain them. Alberth Elis is a handful by himself and, in sitautions where Mauro Manotas and Andrew Wenger are dangerous as well, the Dynamo can come at you in so many different ways.
Are there still questions? Absolutely. Can a defense with Phillipe Senderos and DaMarcus Beasley stay healthy and fit through an entire MLS season? Can the midfield step up through the season? How far can Elis carry this team?
Those questions won't be answered in one match, but the Dynamo are off to a heck of a start.
DON'T WORRY ABOUT TORONTO FC QUITE YET
Many expected Toronto FC to bulldoze MLS this season, and many still expect Toronto FC to bulldoze MLS this season. Saturday's loss does not change that in any way.
For those of you that need to see that in statistical form, here you go:
Here's an interesting stat for folks who may want to overreact to some of the opening weekend's #MLS results: None of the past 4 MLS Cup champions won their season opener in their title season (0-2-2). In fact, none of them even scored a goal.

— Ives Galarcep (@SoccerByIves) March 5, 2018
There was an obvious hangover from a solid CCL performance against the Colorado Rapids and there was likely a bit of anticipation for the upcoming match with Tigres. TFC might have looked past the Columbus Crew a bit and, even if the team took pride in their "one step at a time mentality" last season, it's only natural to sometimes think a bit too big picture.
We also can't takeaway credit from a Crew team that is still pretty good. Gyasi Zardes looked solid, Pedro Santos stepped up and the midfield once again seemed up to the part. TFC had an off day against a good team and lost because of it. It happens, even to teams chasing MLS immortality.
SWEET DEBUT FOR LAFC
It wasn't perfect but, for LAFC, Sunday's debut went about as well as one could have hoped.
Few teams go into CenturyLink Field and take down the Sounders, and LAFC did just that in their first ever MLS match. The win was important, for sure, but was was just as important were several of the individual lessons learned throughout the match.
On Sunday, we saw just how dangerous Carlos Vela can be. We saw that Tyler Miller was most certainly up to the challenge of being a No. 1 goalkeeper. We saw a rejuvinated Benny Feilhaber in a deep role and a solid defensive performance from captain Laurent Ciman. We saw a solid debut from youngster Joao Moutinho and a goalscoring start from Diego Rossi. Individually, LAFC's big players looked the part and, ultimately, the collective unit benefited.
Maybe LAFC isn't as doomed as we all thought and maybe their starting unit is enough to overcome what still appears a giant lack of depth. In theory, the club has to survive through the summer time, reinforce weak pieces and make a push from there.
No one expects LAFC to come out and dominate the West or even to beat teams like the Sounders on a regular basis. But they did show that they do have the talent to be a factor in the West on their day.
REBUILT GALAXY LOOK THE PART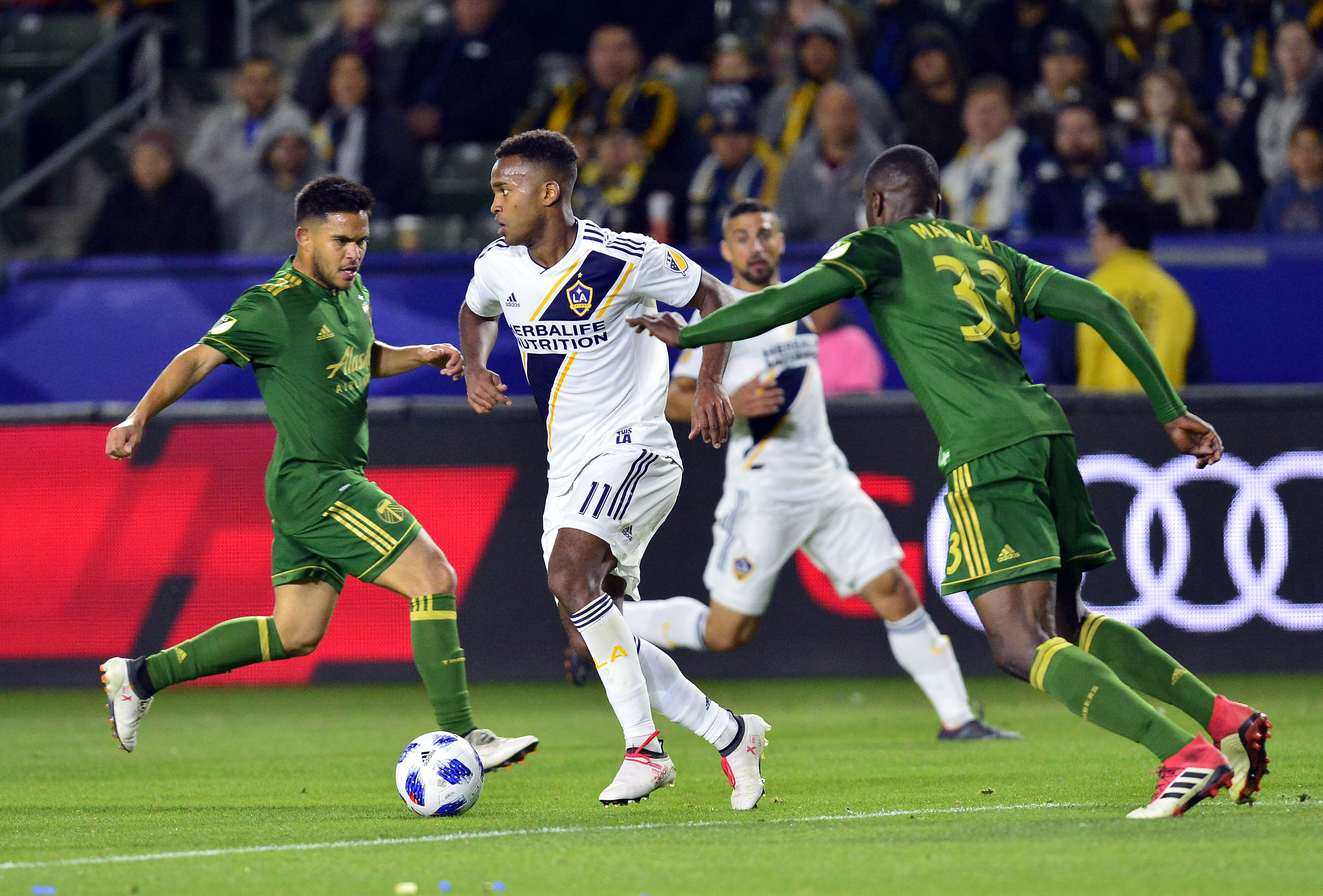 On the heels of the club's worst ever season, there were very justified reasons for concern with the LA Galaxy. On Sunday, though, the new-look Galaxy's first impression was a solid one.
A victory over the Portland Timbers is nothing to sneeze at, even if the Timbers are also a team adjusting to a bit of change. Ola Kamara looked exactly like the player that scored a truckload of goals in Columbus while returnees like Romain Alessandrini and Jonthan dos Santos stepped up as well. An appearance for Sebastian Lletget was icing on the cake.
The potential injury to Alessandrini is an obvious concern, and we know too much about some of these Galaxy players to trust them off of just one performance.
While a Week 1 win is nice, the Galaxy's rebuild is a long-term affair, but the short-term return was good to start the season.
WHAT IS WRONG WITH FC DALLAS?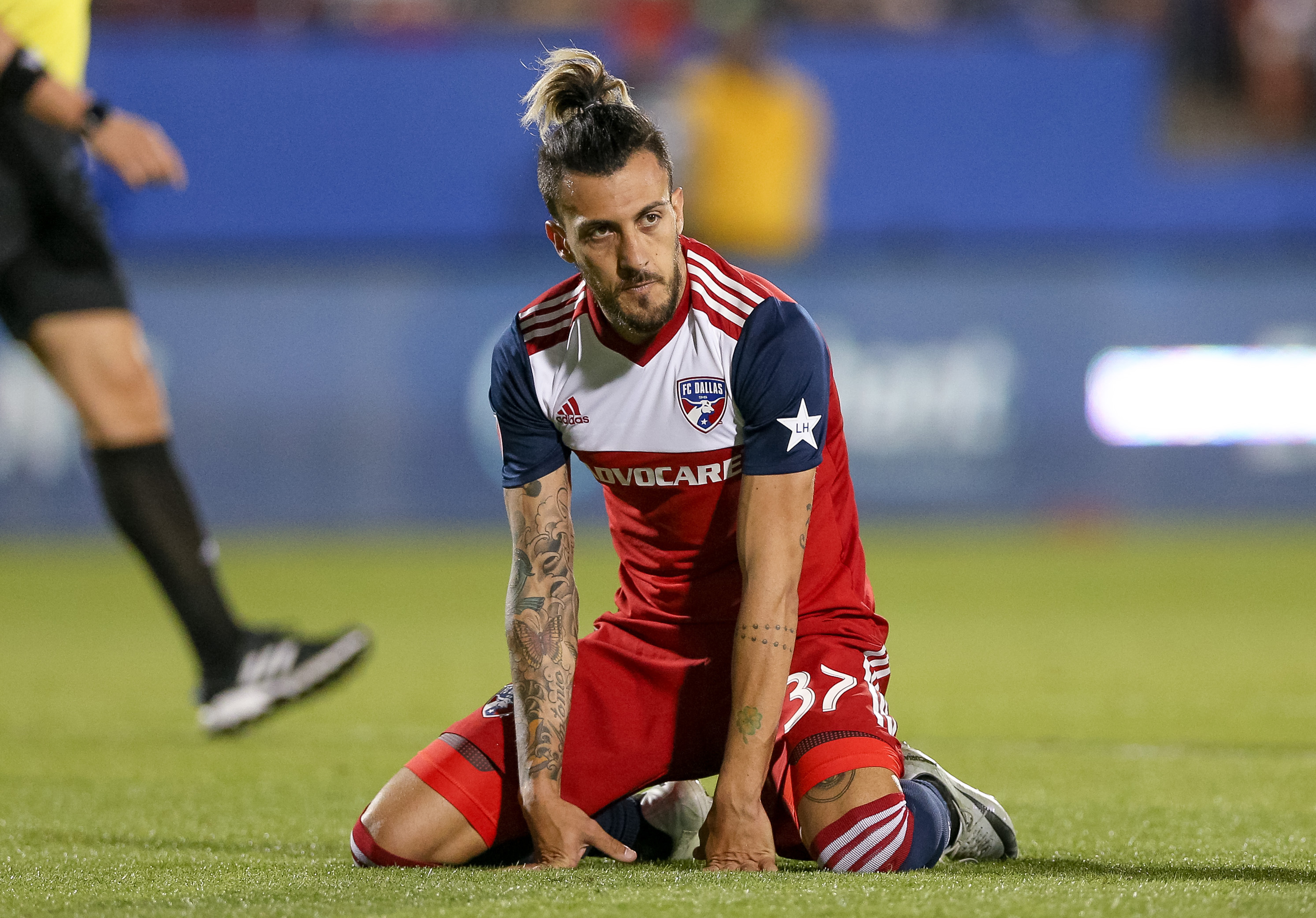 FC Dallas' collapse was one of the stories of 2017, and the team's early-season struggles have already become one of the stories of 2018.
The CONCACAF Champions League loss was inexcusable. A team with as much talent as FC Dallas shouldn't be eliminated at the hands of Tauro FC, with or without Kellyn Acosta. It was a major setback for a team that genuinely expected to compete with Mexican opposition heading into the quarterfinal round.
Now, there's nothing inexcusable about being outplayed by Real Salt Lake, a sexy pick for a postseason run this season. RSL is a talented, young team that will put many teams on their heels. What was concerning was the manner in which FC Dallas was outplayed, even if they were ultimately bailed out with a lucky goal in a 1-1 draw.
The same problems came up yet again. FC Dallas struggled in transition and looked shaky defensively, which can certainly be attributed to early season rust and some new faces. The finishing was once again wayward as well.
On the surface, most teams could look at that and chalk it up to early season issues that will be fixed as time goes on. But, for FC Dallas, it's all part of a concerning trend that dates all the way back to last summer. There's time to fix it, of course, but there needs to be improvement some time soon.