Every World Cup has breakout stars that step up under the bright lights on the biggest stage. In 2014, that star was James Rodriguez, who grew from talented midfielder to bonafide star while electrifying all through Colombia's World Cup run.
The upcoming 2018 World Cup is sure to have some breakout stars as well, ranging from unknown heroes to much-discussed prospects ready to take the leap. With the tournament right around the corner, let's take a look at some of the young stars ready to break out at this summer's tournament:
10. Piotr Zielinski (Poland)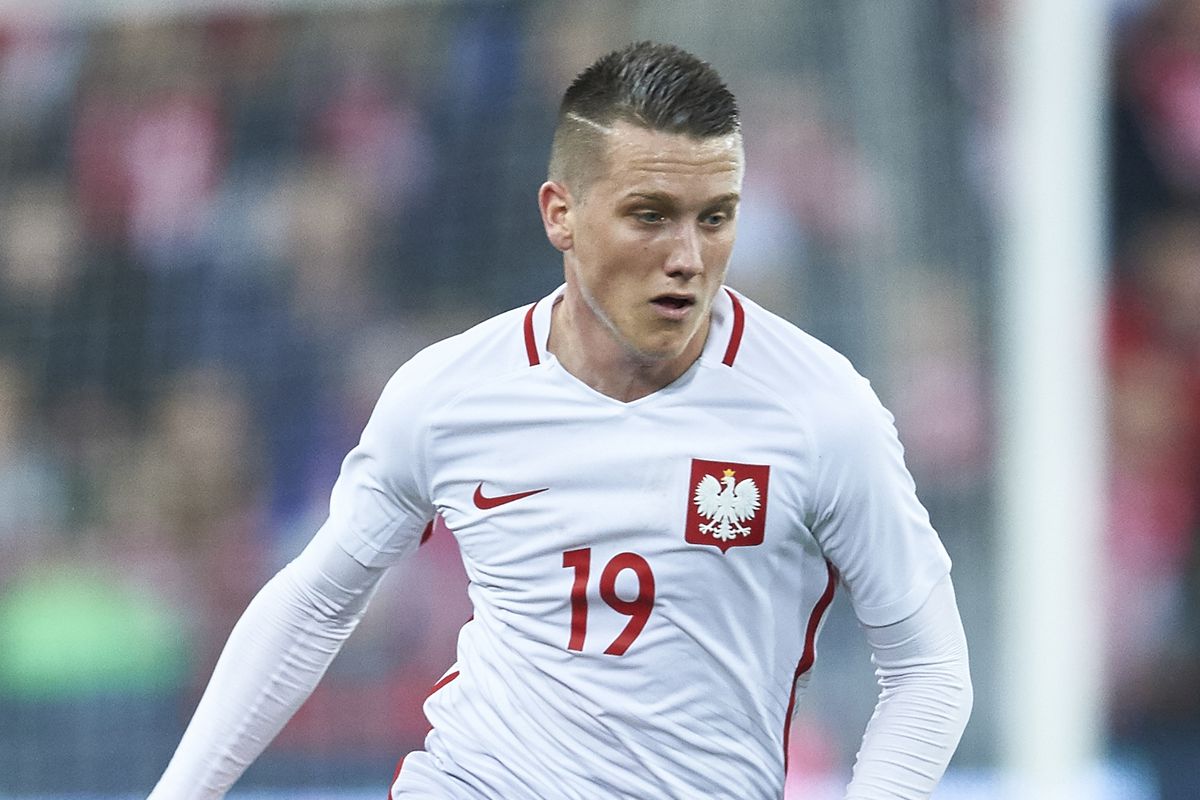 Napoli's Piotr Zielinski doesn't quite match the start power of Robert Lewandowski but, make no mistake, he'll be just as important to Poland's chances. A talented attacking midfielder, Zielinski has earned comparisons to Kevin de Bruyne, lofty praise for any player looking to be a primary creator on this level.
With Lewandowski and Arkadiusz Milik leading the line, Poland will need that connector between midfield and attack. Since breaking through at Euro 2016, Zielinski has been just that. Big clubs are watching and, placed in a manageable group, Poland has a chance of pushing far so Zielinski can meet expectations.
9. Giovani Lo Celso (Argentina)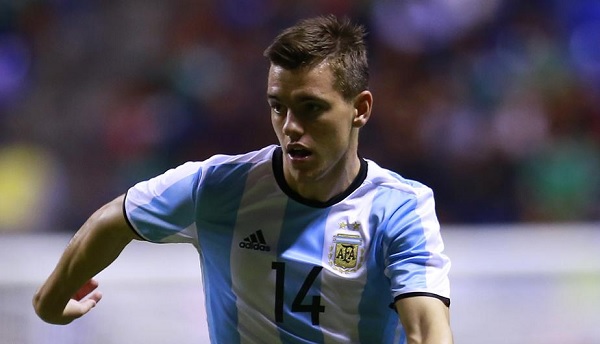 Everyone knows that Argentina goes as far as Lionel Messi can carry them. Still, time and time again, we've seen that Messi can't do it all. He needs others to step up, especially those behind him.
Paris Saint-Germain's Giovani Lo Celso may just be one of the more important pieces in Messi's Argentina team this summer.
As head coach Jorge Sampaoli experiments with a 2-3-3-2 formation, Lo Celso will be as important as any other player on the field for Argentina.
Originally a creative midfielder, he's developed a bit of defense during his time with PSG, making him a perfect complement for an Argentina team that has long lacked midfield playmakers. From there, Lo Celso, alongside Ever Banega or Lucas Biglia, can drive the ball forward and help connect an aging, slow defense with the exciting Argentina attack we all know.
8. Hirving Lozano (Mexico)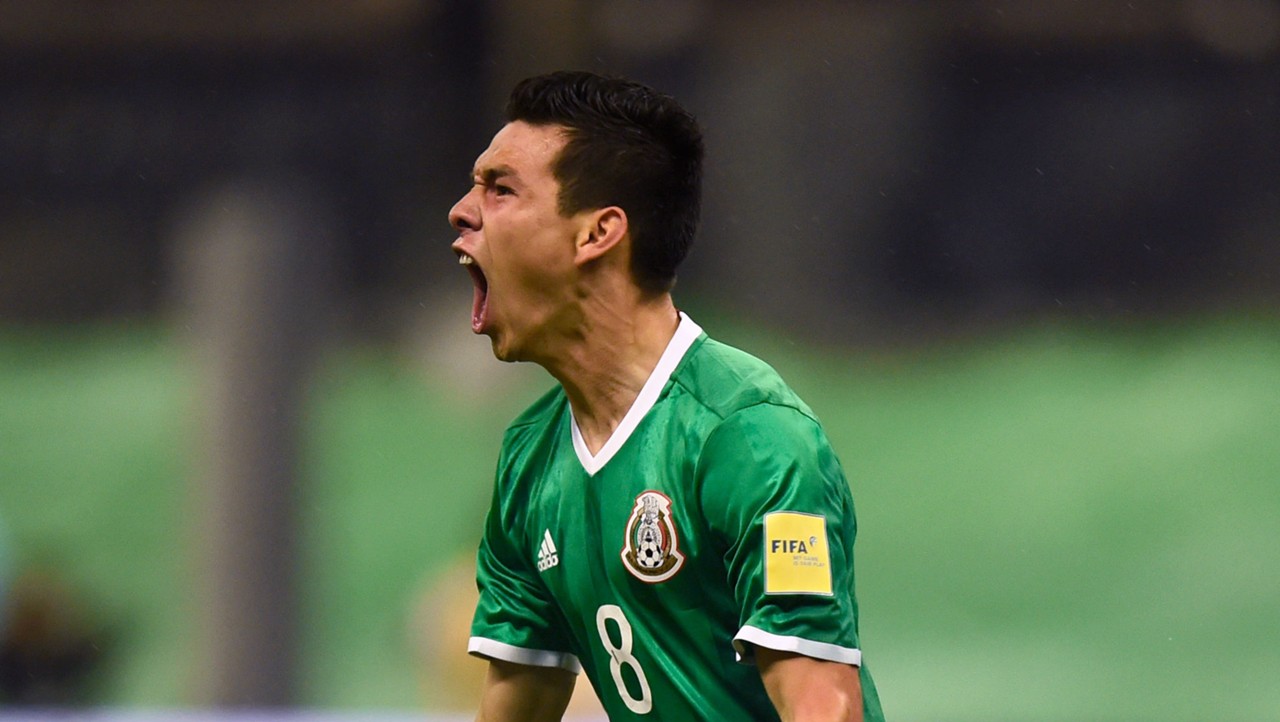 Mexico has had plenty of exciting prospects come through the ranks in recent years, but few can truly match the potential star power of Hirving Lozano. That potential is starting to boil over following a 17-goal season with PSV Eindhoven, and that's good news for El Tri.
Lozano is as fast as any player in Russia and his ability is beginning to catch up his physical speed. Outside of Javier 'Chicharito' Hernandez, Lozano is almost certainly Mexico's most important player as his abilities out wide are unmatched by anyone else in the squad. Lozano has the potential to be one of this tournament's breakout stars, and big clubs will almost certainly be watching to see how he handles all that comes at him in Russia.
7. Andre Silva (Portugal)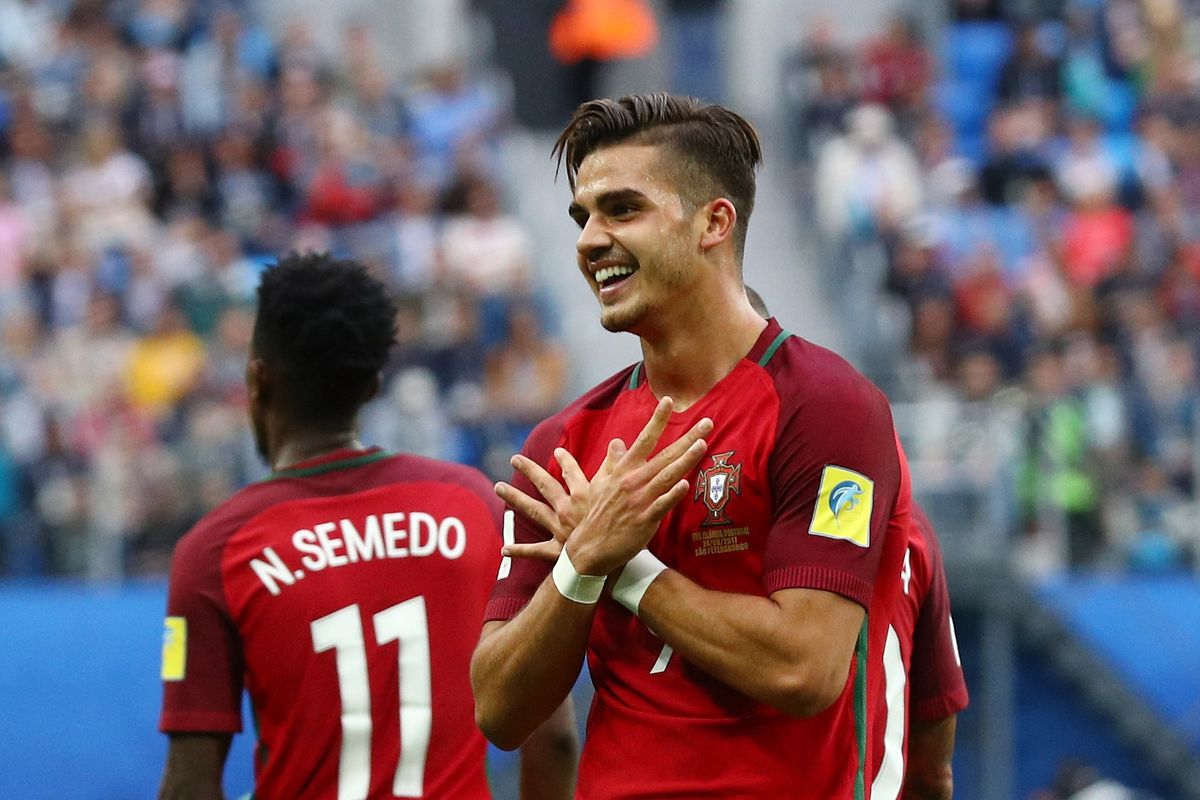 Aside from Cristiano Ronaldo, Portugal's entire attack is young, but no player has as much pressure on him as AC Milan striker Andre Silva. For years, Portugal searched for someone to help ease the team's reliance on Ronaldo, and Silva will be the player focused on doing that in Russia.
Silva scored nine times throughout the team's qualifying run, but enters the tournament after an up-and-down season with AC Milan. Silva will almost certainly start up top alongside with Ronaldo with other young talents like Bernardo Silva, Gelson Martins and Goncalo Guedes (another of the tournament's top young players) able to provide help from the wings. We've all seen that Portugal can go far based solely on Ronaldo's heroics but, to be a real contender, players like Silva will need to elevate their games a great deal.
6. Sergej Milinkovic-Savic (Serbia)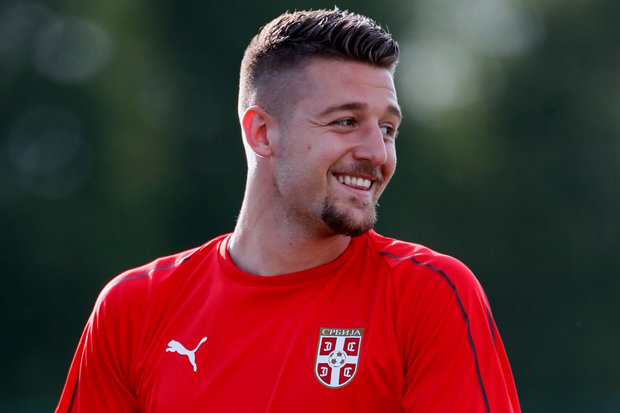 There's a reason Sergej Milinkovic-Savic is among the mostly highly-coveted players in the world right now. He's more than a  midfield star in the making as his breakout season with Lazio proved the 23-year-old is here to stay.
A tall, strong player in the heart of the midfield, Milinkovic-Savic has ideal size, athleticism and, most importantly, technique for the job. Teams like Manchester United and Real Madrid are reportedly circling the former U-17 World Cup champion, who figured to be a key piece for Serbia this summer. With Nemanja Matic alongside him, Milinkovic-Savic could be a star of the summer if Serbia can push for a deep run.
5. Marco Asensio (Spain)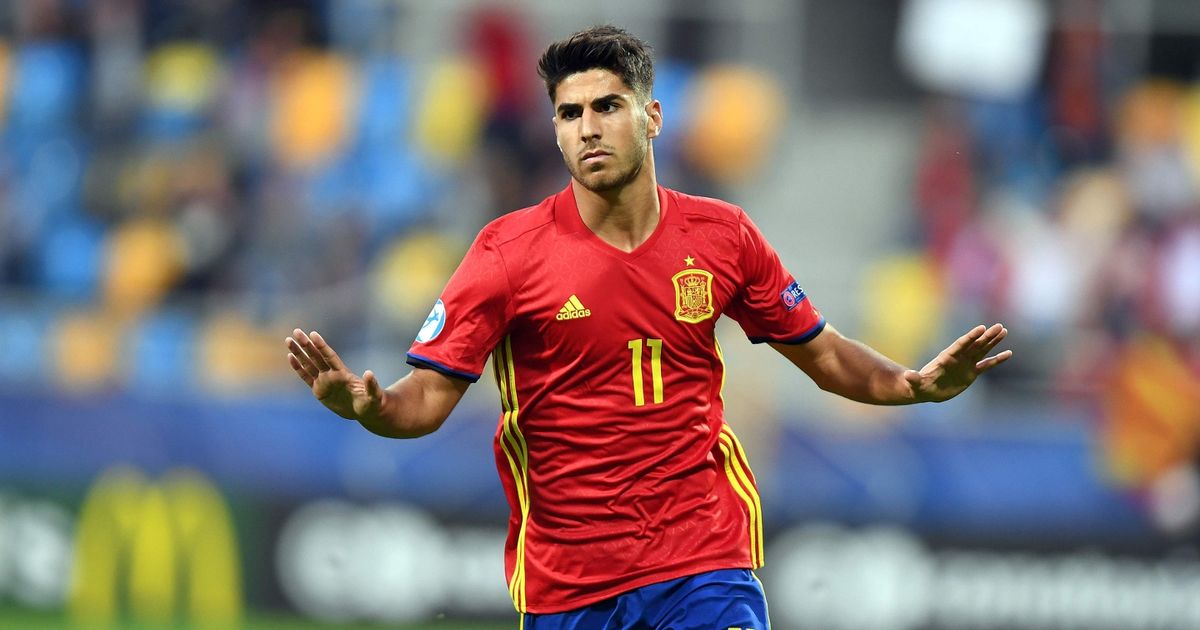 Long seen as one of the top talents in the Spanish pipeline, Real Madrid star Marco Asensio has taken things step-by-step while evolving into a dynamic attacking player. With this current Spain group, there isn't immense pressure to step up given the talent around him but, if he does, Spain could have something special on their hands.
Spain has a loaded midfield featuring players like Thiago, Isco, Andres Iniesta and David Silva, but Asensio is as dangerous as any. With the ability to play either centrally or out wide, Asensio looks to be a dynamic substitute option for Spain, who will look to erase the frustrations of letdowns at the 2014 World Cup and 2016 Euros.
4. Dele Alli (England)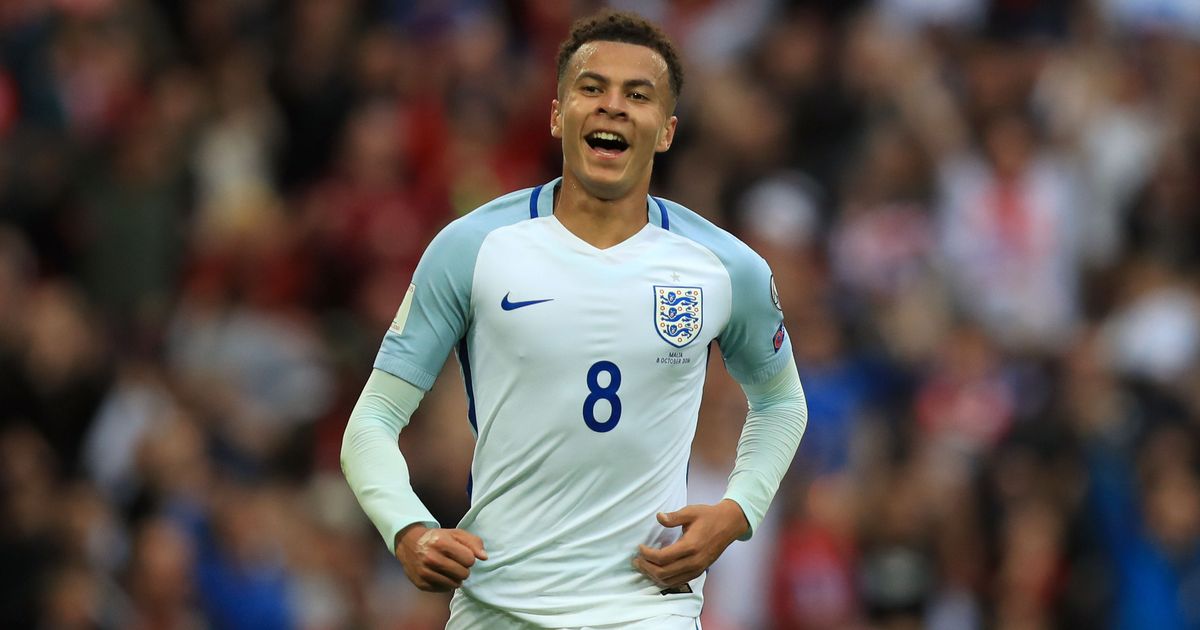 Just 22 years old, Dele Alli is already one of the best midfielders in the Premier League. He's proven himself a vital piece of Tottenham's midfield and, if England has any hope of success, Alli will certainly be a big part of it.
When at his best, there are few players in the world as gamechanging as Alli. He's skilled on the ball, physical and quick with his feet and he creates chances for himself and others. Basically, he's a dynamic presence, a player that can win you a game with one or two moments of magic. Playing behind teammate Harry Kane, Alli is one of several England players under pressure and one of several players that will need to reach an elite level to carry the Three Lions forward.
3. Joshua Kimmich (Germany)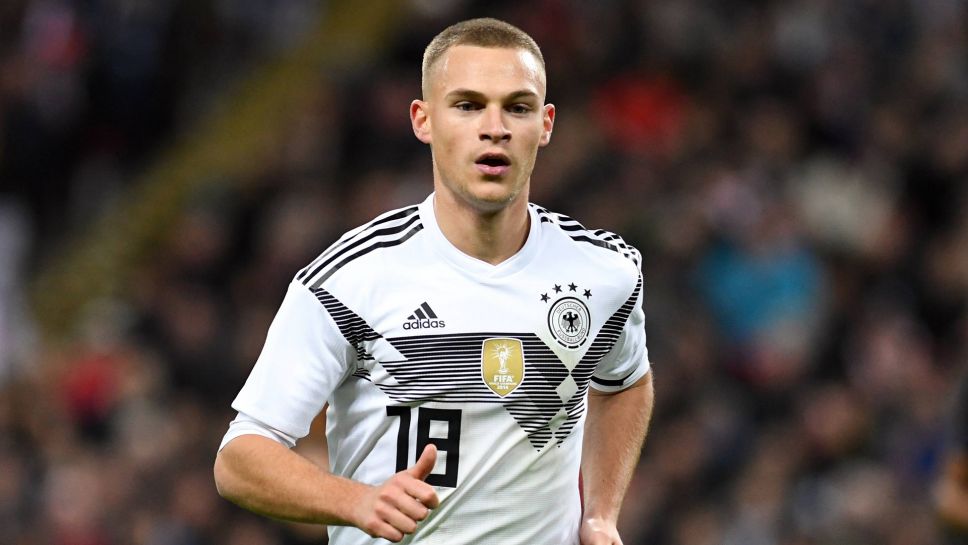 Germany has a number of talented youngsters coming through the ranks. Timo Werner should be a key figure up front at just 22 while Julian Brandt and Leon Goretzka could play big parts in the midfield. Perhaps the team's most exciting youngster, Leroy Sane, didn't even make the cut for the World Cup roster.
But  Joshua Kimmich may just be the best of the bunch.
Faced with the pressure of stepping in for Phillip Lahm, Kimmich has proven to be a worthy successor. Like Lahm, Kimmich has the technical skill of a midfielder and the tenacity of a right back, with the latter his position with both Bayern Munich and the national team. He's one of Germany's brightest stars as a new golden generation looks poised to step in following the 2014 triumph.
2. Gabriel Jesus (Brazil)
Neymar is the star for Brazil, but he can't do it all alone. Fortunately for the Brazilian star, he has a number of teammates around him that can create absolute havoc in the attack. Gabriel Jesus leads that list, making him a key part of Brazil's beautiful attacking style.
Although injuries have slowed his progress a bit in recent years, Jesus isn't just seen as one of the top young strikers. Rather, he's viewed as one of the most dangerous of any age. Jesus scored 17 goals for Manchester City this season and is in a battle with Roberto Firmino to start for the Selecao in Russia.
1. Kylian Mbappe (France)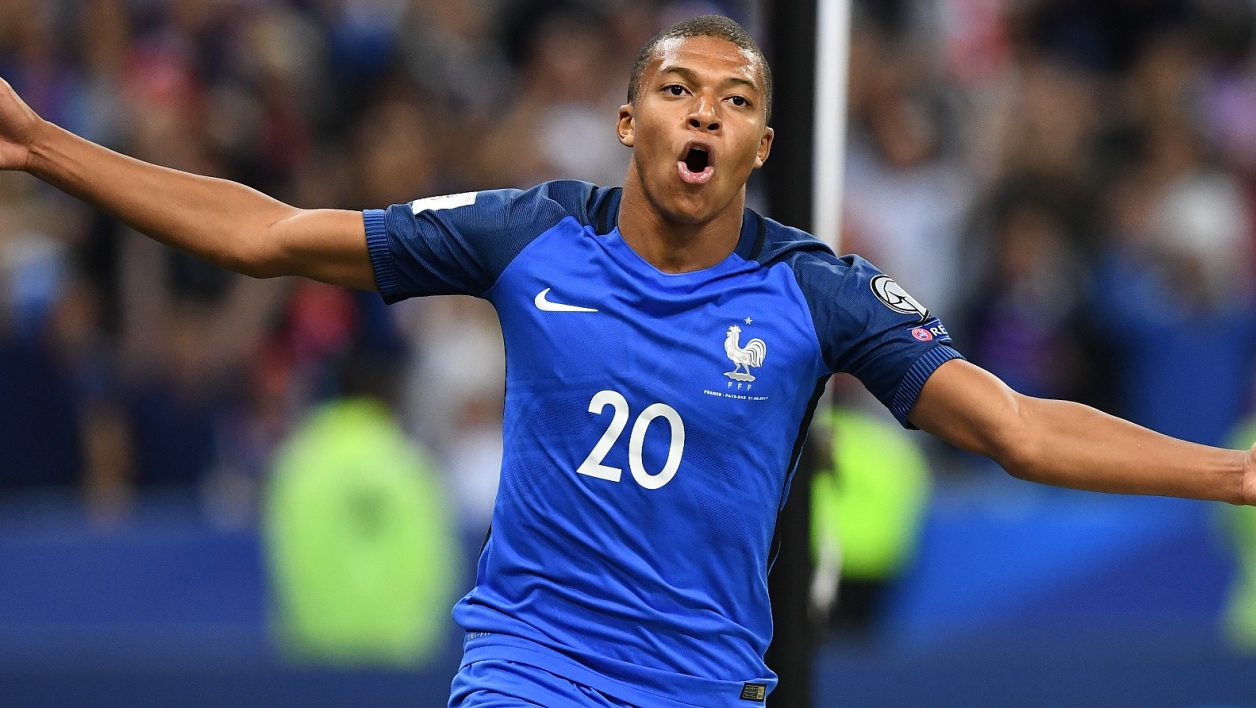 There probably isn't a young player in world soccer with as much hype as Kylian Mbappe and, in some ways, it feels like the French star has been in the limelight for quite some time. After breaking through with 26 goals with Monaco throughout a standout 2016-17 campaign, the 19-year-old forward took a real step up with Paris Saint-Germain and never looked off the pace.
With France, Mbappe has made 15 appearances and scored four goals heading into the World Cup, where he figures to be a starter throughout. Expected to play alongside Antoine Griezmann and Olivier Giroud, Mbappe is a face of France's exciting present and highly-promising future.
BEST OF THE REST
Australia: Despite having just one cap to his name, highly-rated Daniel Arzani has made the squad after become a star with Melbourne City.
Belgium: Youri Tielemens struggled with Monaco but there's a reason he's been pegged as Belgium's future midfield star.
Colombia: Yerry Mina joined Barcelona during the 2017-18 season, but his real breakthrough could come with a big performance in the heart of Colombia's defense.
Costa Rica: Due to his speed, dribbling and, most importantly, versatility, Ronald Matarrita could play as wither a wingback or as an emergency winger for Los Ticos.
Croatia: With an uncertain club future after a loan to Schalke, gritty winger Mark Pjaca is one of several exciting up-and-coming players with Croatia.
Denmark: After scoring 16 league goals in his breakout 2016-17 season, Ajax's Kasper Dolberg could be a player poised for a step up on a big stage.
Egypt: Trezeguet takes his name from the former French star, and the Egyptian attacker will look to be as dangerous in a support role for Mohamed Salah.
Iceland: Formerly captain of Iceland's U-21s, 20-year-old forward Albert Gudmundsson has been included despite never playing a competitive minute at the senior level.
Iran: Suspended for the opening match due to a dismissal in qualifying, Saeid Ezatolahi will be a key starter once he returns to the lineup.
Japan: After helping Mainz avoid relegation with a season-saving goal, Yoshinori Muto has been linked with a move abroad if the World Cup goes to plan.
Morocco: After breaking out with Schalke this past season, Amine Harit appears to be Morocco's future star.
Nigeria: As enigmatic for the Super Eagles as he is talented, Alex Iwobi could prove dynamic either as a second striker or on the wing after another up-and-down season with Arsenal.
Panama:  Michael Amir Murillo is a frequent starter with the New York Red Bulls and should be in line to start for Panama.
Peru: A midfield leader despite his age, Renato Tapia will be a key part of Peru's setup far beyond Russia 2018.
Russia: 22-year-old midfielder Aleksandr Golovin has Euro 2016 experience and is a penciled in starter for the host nation.
Saudi Arabia: By and large, Saudi Arabia's attack will go through 23-year-old attacker Fahad al-Muawallad as he remains their most important creative piece.
Senegal: Monaco's Keita Balde brings plenty of pace and creativity to the Senegal wings opposite Liverpool star Sadio Mane.
Sweden: Despite struggling to find time with Manchester United, Victor Lindelof will almost certainly be a key figure in the Swedish defense.
Switzerland: Breel Embolo has been on the scene for several years, but a 2016 injury slowed his progress considerably.
South Korea: The youngest player named to the squad, Hwang Hee-chan has the potential to seal a big transfer after shining with Red Bull Salzburg this past season.
Tunisia: 20-year-old Bassem Srarfi may not start for Tunisia but, after breaking through with the first team during his first season with OGC Nice, the midfielder should have a part to play off the bench.
Uruguay: A key piece of the team's qualifying run, 20-year-old Juventus midfielder Rodrigo Betancur is expected to be a fixture in the team's lineup once again.
—
What do you think of the top 10? Which young players do you expect to standout?
Share your thoughts below.