Group E might just be the deepest group in this summer's tournament, even if the favorite is as obvious as any in the competition.
Headlined by Brazil, Group E features plenty of veterans and exciting players scattered throughout. Costa Rica, Serbia and Switzerland all have legitimate knockout round aspirations and each brings an experienced squad and a unique tactical style to the table in Russia.
Still, all goes through Brazil, who remain a legitimate threat to win it all this summer. With stars like Neymar, Gabriel Jesus, Marcelo and Philippe Coutinho leading the charge, there's no shortage of starpower to carry Brazil towards yet another crown.
After that, though, it's wide open, making Group E one of the more interesting to watch.
Here's a closer look at the group:
SCHEDULE
June 17: Costa Rica vs.Serbia, Brazil vs. Switzerland
June 22: Brazil vs. Costa Rica, Serbia vs. Switzerland
June 27: Switzerland vs. Costa Rica, Serbia vs. Brazil
BRAZIL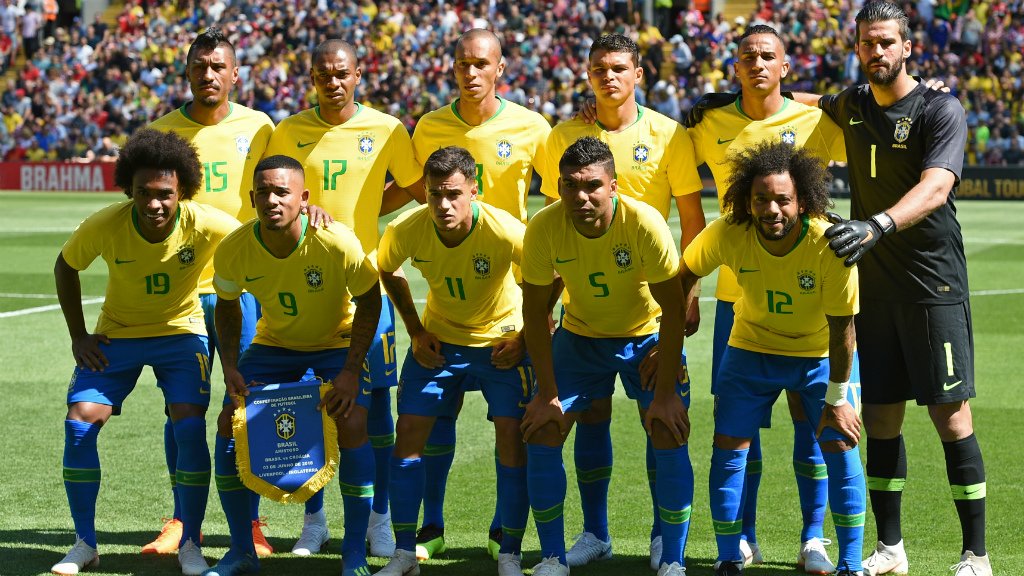 PLAYERS TO WATCH: Neymar, Philippe Coutinho, Gabriel Jesus, Casemiro
TOURNAMENT HISTORY: Always among the favorites, Brazil is a five-time World Cup winner with the country's most recent triumph coming in 2002. Still, the mistakes of last time loom large, as Brazil will look to bounce back from the now-infamous 7-1 drubbing at the hands of Germany in the 2014 semifinals.
OUTLOOK: Absolutely dominant in South American qualifiers, Brazil is once again a favorite to make a run at the trophy. Last tournament was undone by a Neymar injury but, if the Paris Saint-Germain star can stay healthy, Brazil might just be the best team in the competition. With players like Coutinho, Jesus and Roberto Firmino in attack, Brazil has no problem scoring, but it's long been the team's defense that has been a concern. Defensive midfielder Casemiro alleviates some of those concerns while talented centerbacks in Thiago Silva, Miranda and Marquinhos should be fine. The absence of Dani Alves hurts but, for the neutral, Brazil should be fun to watch all throughout their run through Russia.
---
SWITZERLAND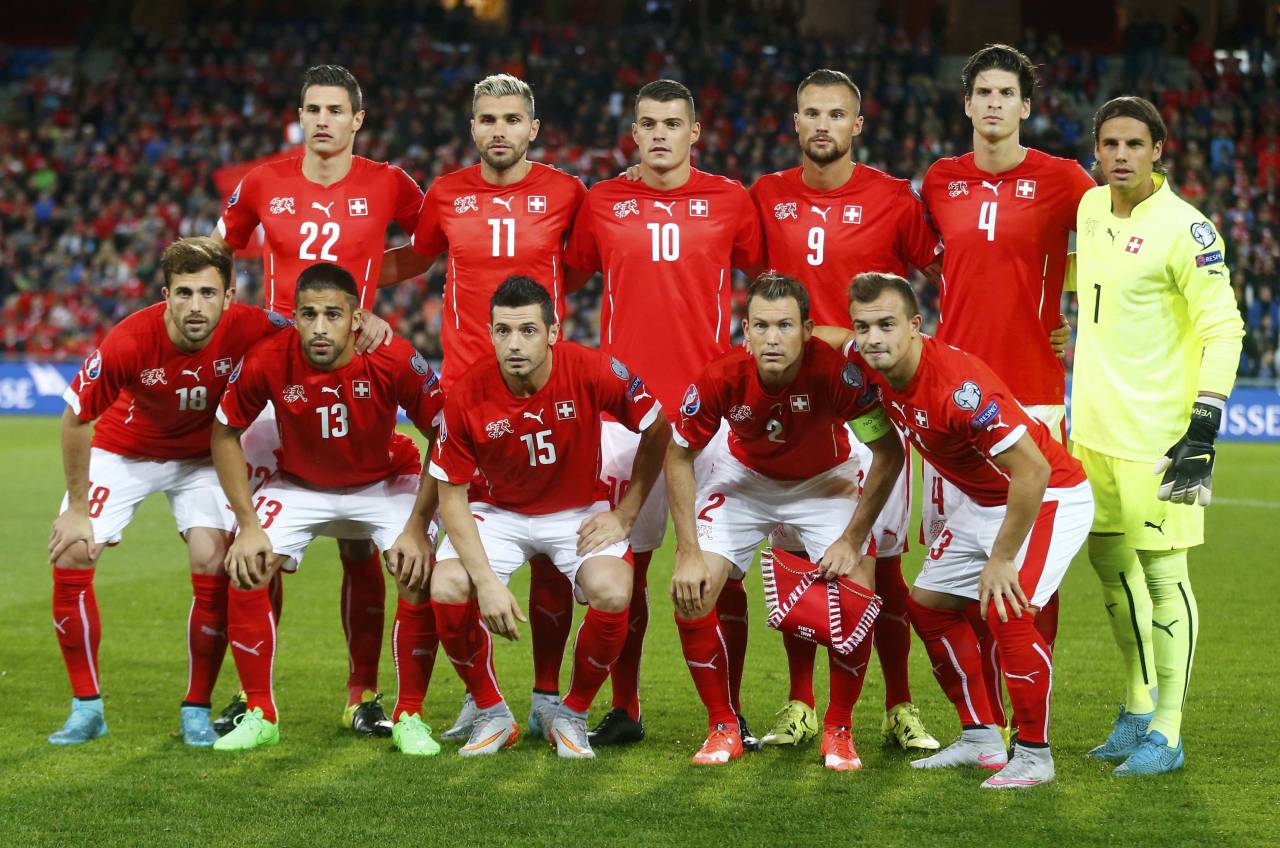 PLAYERS TO WATCH: Xherdan Shaqiri, Granit Xhaka, Stephan Lichsteiner, Blerim Dzemaili
TOURNAMENT HISTORY: The Swiss qualified for each of the previous three tournaments leading up to Russia, emerging from the group stage in two of them. In total, Switzerland has made 10 total appearances, making it as far as the quarterfinal round.
OUTLOOK: A veteran group with a number of familiar names, Switzerland has the experience and chemistry needed to survive the group stage. There are experienced players at every position for Switzerland, who have talented fullbacks in Lichsteiner and Ricardo Rodriguez as well as goalkeeper Yann Sommer. The midfield is led by Arsenal's Xhaka and veterans like Valon Behrami. The attack is where concerns lie, even if Shaqiri has proven a star with the national team. The club has options at striker in Haris Seferovic and Josip Drmic, but neither has been wildly prolific in recent times. They'll need to be if Switzerland hopes to emerge from a tough group.
---
COSTA RICA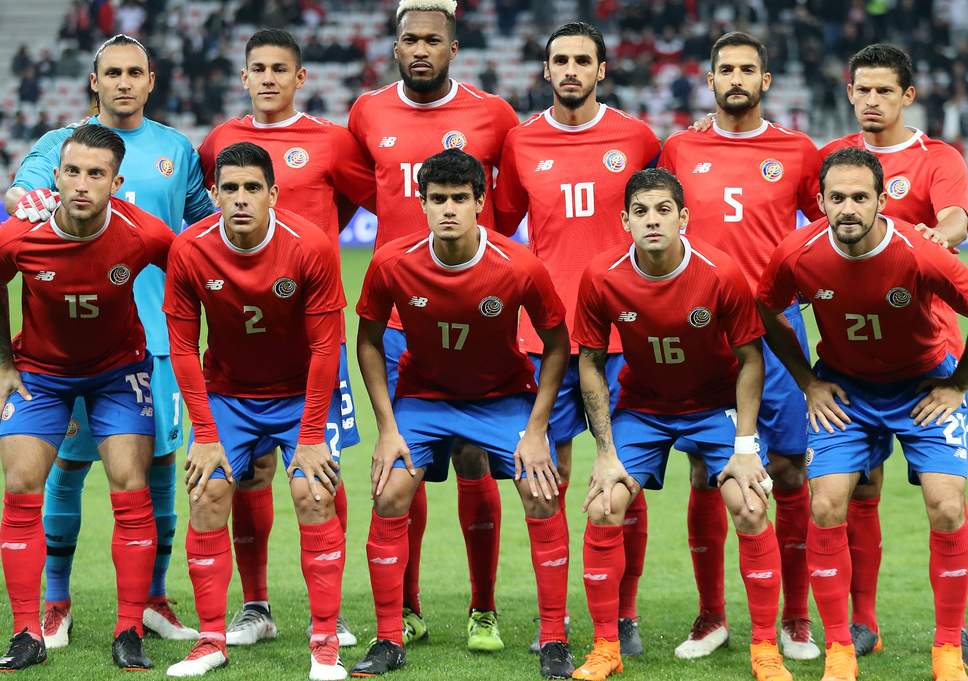 PLAYERS TO WATCH: Keylor Navas, Bryan Ruiz, Joel Campbell, Giancarlo Gonzlez
TOURNAMENT HISTORY: Russia marks Costa Rica's fifth World Cup appearance as Los Ticos look to build on 2014's Cinderella run. In Brazil, Los Ticos emerged from a group featuring England, Italy and Uruguay before beating Greece in a run to the tournament's quarterfinal round.
OUTLOOK: You know what to expect from Los Ticos. Costa Rica is based around strong, gritty defense and rapid-fire counterattacks spurred on by talented attackers like Ruiz and Campbell. Usually deployed in a back three, Costa Rica's defense is just as good as it was in 2014 and Navas has only grown as a goalkeeper in the years since. The question marks like up front, where there isn't much depth at forward after Marco Urena. If Costa Rica goes behind and has to chase, they'll struggle but, with strong chemistry and an even stronger system, Los Ticos should be a frustrating team to play against once again.
---
SERBIA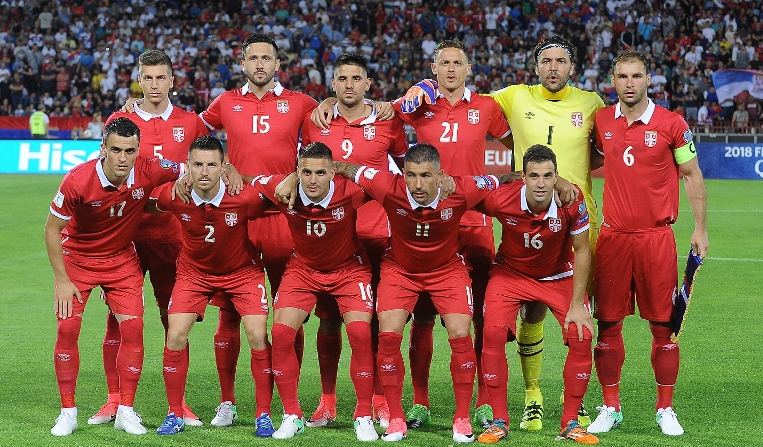 PLAYERS TO WATCH: Sergej Milinkovic-Savic, Nemanja Matic, Dusan Tadic, Branislav Ivanovic
TOURNAMENT HISTORY: Absent in 2014, Serbia returns to the world's biggest tournament for the first time since 2010, where they were eliminated in the group stage. In nine total appearances, Serbia has finished fourth twice, although the most recent push to the semifinals came in 1962.
OUTLOOK: Serbia's strength is in the midfield, where the team has a number of two-way stars. Milinkovic-Savic became a star at Lazio this past season and is already one of the most sought-after transfers of the summer. Matic is one of the world's premier defensive midfielders while Southampton's Tadic, Liverpool's Marko Grujic and Torino's Adem Ljalic bring more into the attack. The team's 4-2-3-1 formations takes advantage of this midfield depth while protecting a veteran defense with former Premier League regulars Ivanovic and Alexandar Kolarov. That defense, while experienced, is on the older side, opening the door for quicker attackers to create.
---
SBI PREDICTED ORDER OF FINISH
1. Brazil. Expect Neymar and co. to make a run at another World Cup crown.
2. Serbia. The midfield is too deep and too talented, allowing Serbia to dictate how the game is played.
3. Costa Rica. No longer a surprise, Los Ticos will need to get ahead and defend to have hopes of advancing.
4. Switzerland. Certainly a contender to advance, the Swiss will need the attack to step up to make a run.
After Brazil, the group is wide open as all three teams can make a run at second place. Each group has their own obvious strength and style of play, making those clashes chess matches as each looks to make a push for the knockout rounds. The group is certainly one of the deepest in the World Cup field but, thanks to strong midfield depth and a veteran defense, Serbia should be the favorites to edge out second place.
—
How do you see Group E shaping up? Who do you see making a push for the knockout rounds?
Share your thoughts below.