In recent years, World Cup winners have floundered in their title defenses with powerhouse Spain, Italy and France teams all struggling to come together following tournament wins. Still, with the talent and leadership currently with the squad, Germany should have no such issues.
The Germans won the 2014 tournament in thrilling fashion, with an extra time win over Argentina and, on paper, the 2018 team is just as talented as its predecessor. A number of key faces are back in the fold while young options have grown into roles to replace departed stars like Phillip Lahm, Bastian Schweinsteiger and Miroslav Klose.
They'll face tests, though, including one in their group opener against Mexico, who also have sights set on a run to the knockout rounds. El Tri has long been a team capable of escaping group play, but the task for Juan Carlos Osorio's team will be to not just escape, but advance past the Round of 16.
Two teams with obvious stars close out the group as Emil Forsberg's Sweden and Son Heung-min's South Korea will each look to overcome some key absences to make a run themselves.
Here's a closer look at Group F:
SCHEDULE
June 17: Germany vs. Mexico
June 18: Sweden vs. South Korea
June 23: South Korea vs. Mexico, Sweden vs. Germany
June 27: Mexico vs. Sweden, Germany vs. South Korea
GERMANY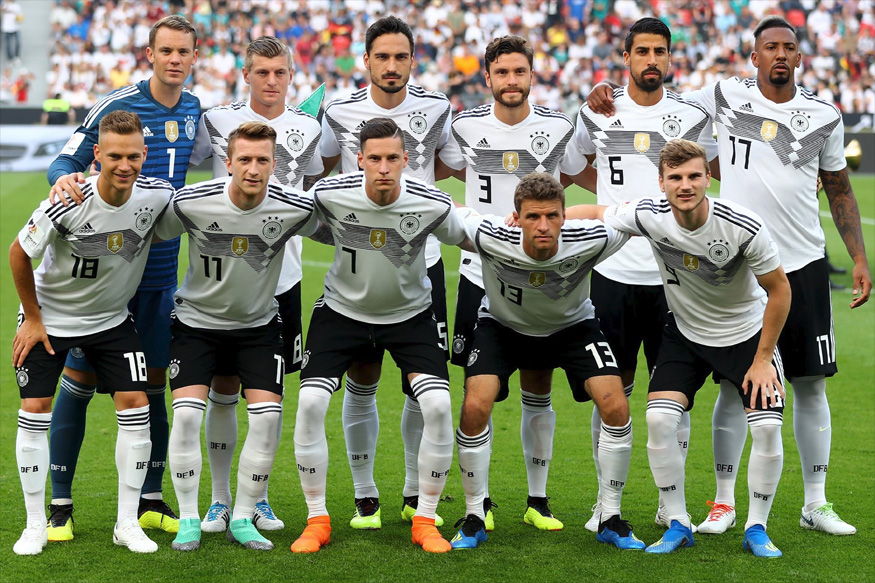 PLAYERS TO WATCH: Toni Kroos, Thomas Muller, Marco Reus, Manuel Neuer
TOURNAMENT HISTORY: The reigning World Cup champions have only missed one World Cup and have won the whole tournament on four occasions. Their most recent triumph may have been the sweetest as Germany took down Argentina, 1-0, in extra time to capture the crown in Brazil
OUTLOOK: There's little doubt that Germany once again enters among the favorites. There's a wealth of talent available for Joachim Low, and that wealth of talent allowed him to lean system over stars with the exclusion of someone like Leroy Sane. Still, there's an abundance of talent at every posiiton, from veterans like Muller, Kroos and Jerome Boateng to newer faces like Timo Werner, Leon Goretzka and Joshua Kimmich. The one question is surprisingly at goalkeeper, as Manuel Neuer looks to battle back to full fitness after missing nearly all of the Bundesliga campaign. At that point, its just nitpicking a team that has a little bit of everything.
---
MEXICO
PLAYERS TO WATCH: Javier 'Chicharito' Hernandez, Hirving Lozano, Carlos Vela, Andres Guardado
TOURNAMENT HISTORY: El Tri has made the Round of 16 in each of the last six tournaments, failing to win a knockout round game each time. Mexico has a pair of quarterfinal runs in their history but, in recent times, the Round of 16 has been Mexico's big hurdle.
OUTLOOK: El Tri has plenty of talent in attack, headlined by 'Chicharito', Vela and Lozano, the latter of whom has the potential to be one of the tournament's breakout stars. Defensively, Mexico has experience all through the backline. The midfield, though, is the concern. With Andres Guardado battling injury, Mexico has some questions in the center of the field as the team lacks any true defensive presence outside of the veteran Rafa Marquez. Still, El Tri is experienced at this level and should cope well with all that comes with a group stage battle.
---
SWEDEN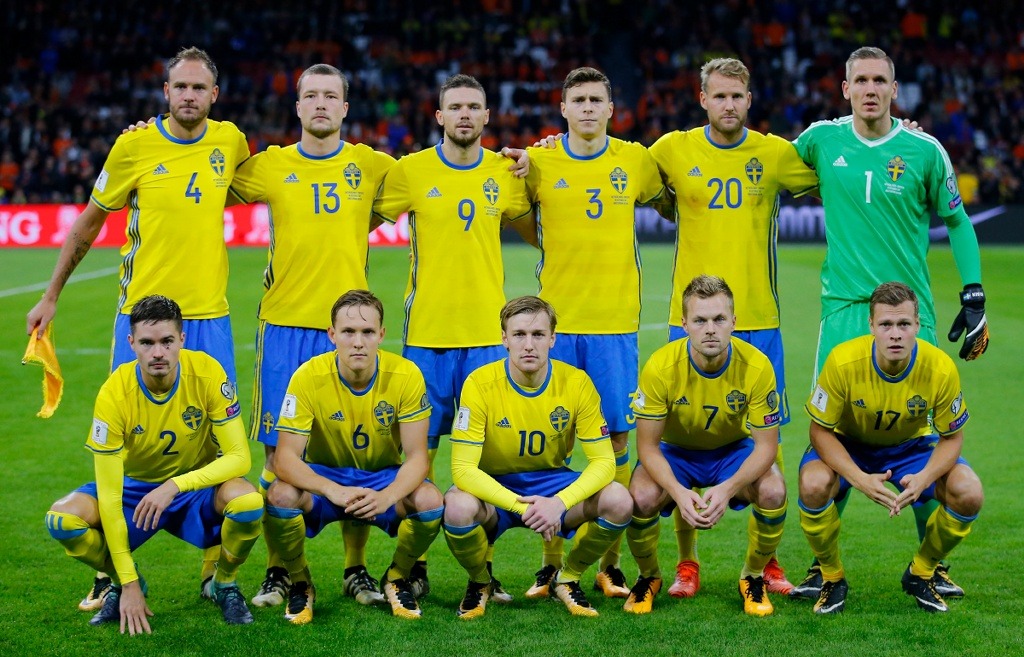 PLAYERS TO WATCH: Emil Forsberg, Andreas Granqvist, Marcus Berg, Victor Lindelof
TOURNAMENT HISTORY: After missing the last two World Cups, Sweden is back to rejoin the party in Russia. The Swedes' two most recent runs ended in the Round of 16 while the 1994 team finished in third place.
OUTLOOK: With the exclusion of Zlatan Ibrahimovic, Sweden chose chemistry over otherworldly talent, but that lack of forward talent could be their downfall. Marcus Berg is expected to be the team's primary forward as part of a 4-4-2, but he currently plays in the United Arab Emirates. Ola Toivonen and John Guidetti are also on the squad, but neither makes up for the absence of the LA Galaxy star. Fortunately, midfield playmaker Emil Forsberg should help create a bunch as part of a veteran midfield while the defense has a number of talented defenders both young and old. Still, it will come down to goalscoring for Sweden.
---
SOUTH KOREA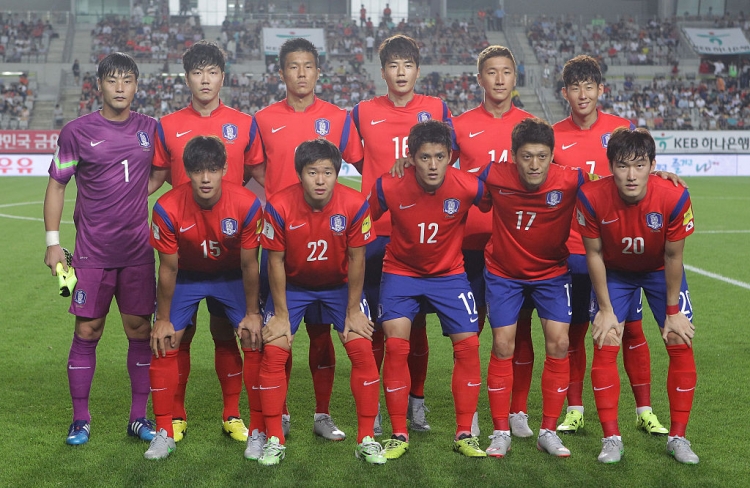 PLAYERS TO WATCH: Son Heung-min, Park Joo-ho, Ki Sung-yueng, Lee Jae-sung
TOURNAMENT HISTORY: South Korea has qualified for each of the previous eight tournaments with the best finish coming via a fourth-place run on home soil in 2002. Other than that run, though, the team has emerged from the group stage just one other time: a 2010 run to the Round of 16.
OUTLOOK: South Korea is as reliant on its star as any team in the tournament as Son Heung-min looks to carry the load. The talented Tottenham winger is as quick as any and can either out wide or centrally with equal quality. The attack is missing two pieces, though, in Lee Keun-ho and Kwon Chang-hoon, putting even more pressure on the Korean frontline. The defense is also a question mark as the entire unit plays in Asia.
---
SBI PREDICTED ORDER OF FINISH
1. Germany. Too deep, too talented, too good.
2. Mexico. El Tri have the talent to get through the group, but can they take it any further?
3. Sweden. Without Ibrahimovic, the attack could sputter in the group stage.
4. South Korea. Too much pressure on Son, who can't do it alone.
Germany is the obvious favorite, and should be a favorite to win the whole thing based on everything the champions bring to the table. The three teams behind the Germans have obvious weaknesses, but Mexico appears the best equipped to overcome them. El Tri should survive the group, but Sweden could certainly have something to say thanks to a talented midfield and defense.
—
How do you see Group F shaping up? Who do you see making a push for the knockout rounds?
Share your thoughts below.