Few groups in this year's World Cup seem as predictable as Group G. Two giants have been thrown into the ring with a pair of minnows.
Leading this group of haves and have nots is Belgium, which is in the midst of a golden generation as some would call it. The Red Devils have lofty expectations after making the quarterfinals four years ago and would very much like to at least repeat that feat.
Also at the top is England, which is finally moving on from the old folks that got smoked in Brazil and bringing in a new crop of young players ready to take Russia by storm.
At the opposite end of the spectrum is Tunisia, which hasn't won a game at the World Cup in 40 years, and Panama, which is there for the very first time. These two should be simple cannon fodder for the top of the group, but upsets are certainly possible.
Here's a closer look at Group G:
SCHEDULE
June 18: Belgium vs. Panama, Tunisia vs. England
June 23: Belgium vs. Tunisia
June 24: England vs. Panama
June 28: England vs. Belgium, Panama vs. Tunisia
---
BELGIUM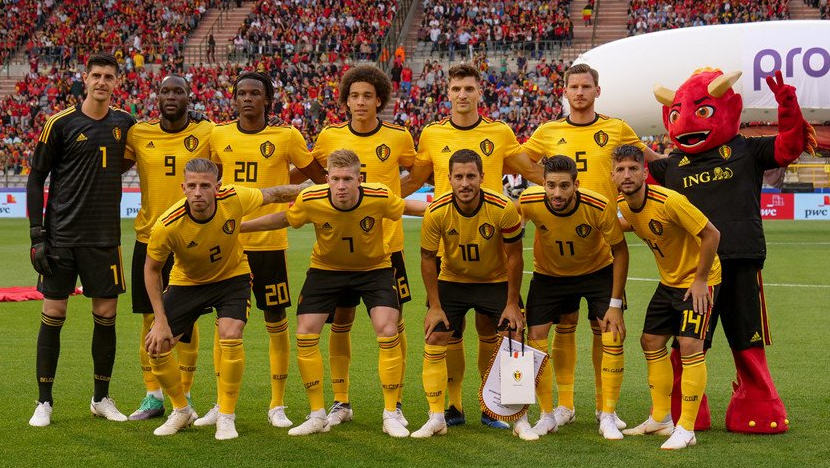 PLAYERS TO WATCH: Kevin de Bruyne, Romelu Lukaku, Eden Hazard, Dries Mertens
TOURNAMENT HISTORY: Belgium has a long history of World Cups dating back to the very first tournament back in 1930. The Belgians' best showing came in 1986, when they lost in the semi-finals to eventual winners Argentina. As for their recent history, the Red Devils made the 2014 edition after failing to qualify in 2006 and 2010. They beat the U.S. Men's National Team before losing out in the quarterfinals.
OUTLOOK: Belgium will return a lot of the pieces that led to a quarterfinal run four years ago, so, in theory, the Belgians should be able to make a deep run into the knockout rounds again. The group stage shouldn't cause much trouble as England will be their greatest threat for supremacy. After that, if their midfield led by Kevin de Bruyne and Dries Mertens can work well with Romelu Lukaku up front, it's entirely possible for Belgium to make a repeat run to the quarterfinals at the very least. This group of players has been hailed as a golden generation, so you'd think meeting or exceeding their accomplishments of four years ago would be the minimum standard.
---
ENGLAND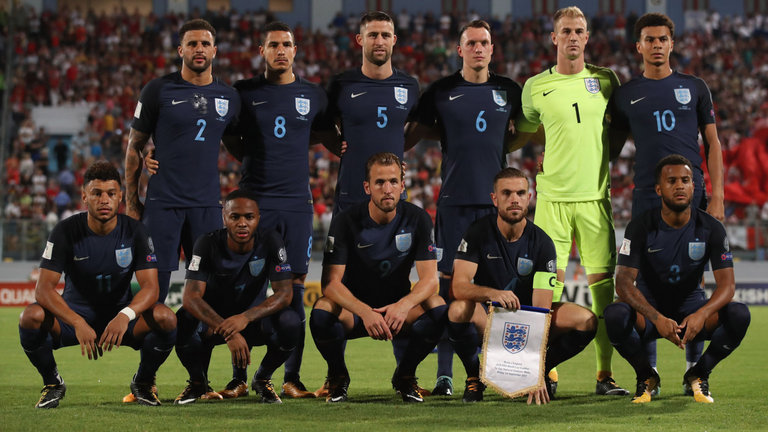 PLAYERS TO WATCH: Harry Kane, Raheem Sterling, Dele Alli, Kyle Walker
TOURNAMENT HISTORY: England has played in all but three World Cups since their first qualification in 1950. The Three Lions won the competition once, in 1966 when they hosted, but haven't done well recently. They crashed out without a win in the group stage four years ago after back-to-back quarterfinal defeats.
OUTLOOK: As usual, England looks very strong on paper. Gareth Southgate's squad seemingly has a strong, young core of Premier League players after finally moving on from the old guard that embarrassed themselves four years ago. This new group appears ready to make things happen at the World Cup after a fairly easy run through qualifying. Their group shouldn't cause much of a hassle, save for the match against Belgium, which means England will be judged on how they do come the knockout rounds. Unfortunately for the English, they lack the talent and winning experience to make a deep run and the quarterfinals are probably their ceiling.
---
TUNISIA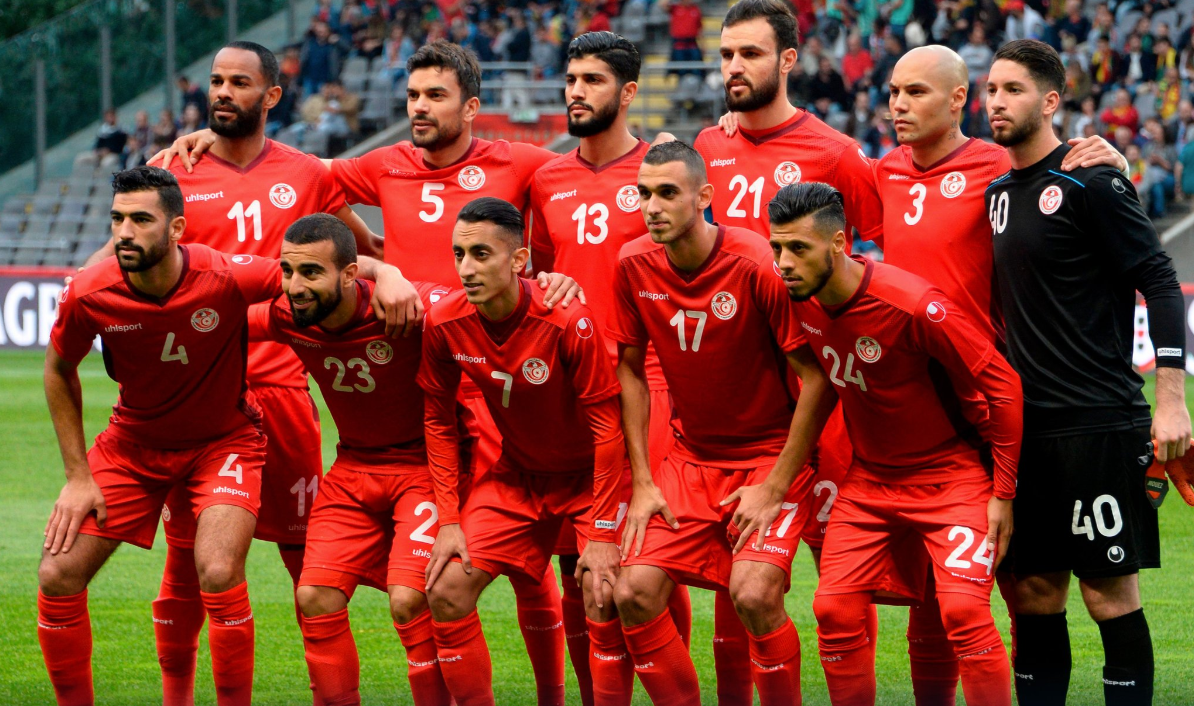 PLAYERS TO WATCH: Dylan Bronn, Bassem Srarfi, Wahbi Khazri
TOURNAMENT HISTORY: Tunisia is at its first World Cup since 2006 and fifth overall. The Carthage Eagles did make it to three straight from 1998 to 2006, but they only managed three points between all three appearances. They've won exactly one game in their World Cup history and it was way back in 1978.
OUTLOOK: Tunisia is one of those sides that are hoping to cause an upset. They were fortunate to draw a group with Panama, who are going to struggle quite a bit, but they also have England and Belgium to deal with. Both of those will present a challenge for a team that only boasts four players playing in top-end European leagues. Their best hope to get out of this group is to get a result against Panama and hope they can wait out England and Belgium while hoping to defend their way to a draw or a smash-and-grab 1-0 upset win.
---
PANAMA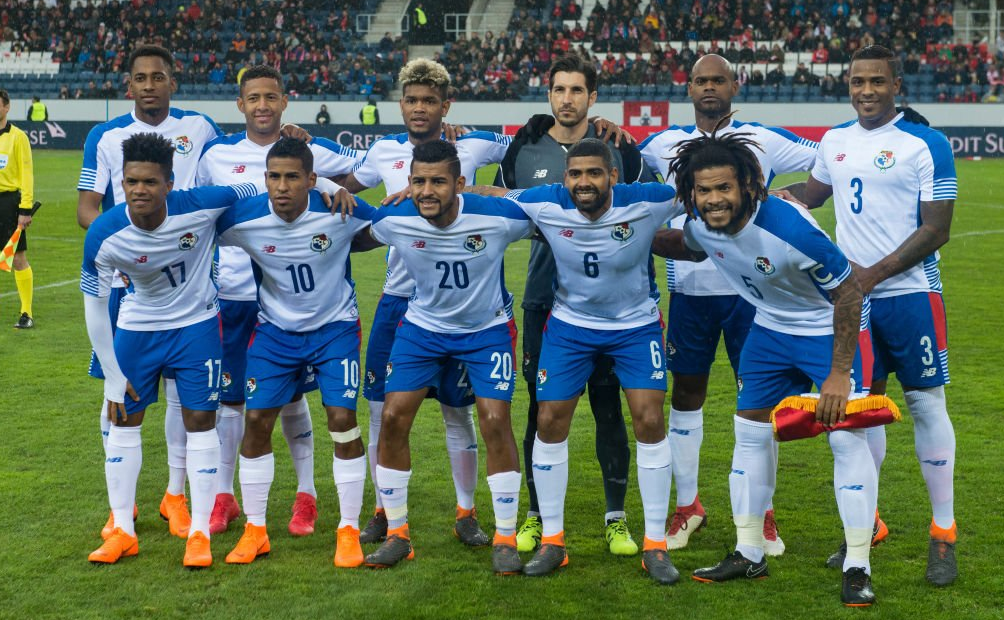 PLAYERS TO WATCH: Anibal Godoy, Roman Torres, Adolfo Machado, Gabriel Torres
TOURNAMENT HISTORY: Panama is one of two nations in this tournament playing in its first ever World Cup.
OUTLOOK: Panama will more than likely just be happy to be in Russia playing matches this summer. It's the Canaleros' first time qualifying for the big stage and it probably won't be pretty. They have a roster filled with MLS players and guys kicking it around in various Central American leagues, and, nothing against these levels of competition, they won't stand a chance against the elite level squads of Belgium and England. Their only hope to gain anything is against Tunisia, which is probably still better than they are.
---
SBI PREDICTED ORDER OF FINISH
1. Belgium. The most talented team in the group, which should have enough to beat out England.
2. England. Lots of talent, but this is, after all, England, and will find a way to slip to second.
3. Tunisia. The Africans don't quite have enough to pull off any upsets.
4. Panama. Just happy to be at its first ever World Cup.
The England-Belgium match should decide the group, as neither of them should have any trouble with Tunisia or Panama.
—
How do you see Group G finishing?
Share your thoughts below.