Group H is one of the most interesting groups in the 2018 World Cup. It features Poland, a team that made a wonderful run at the European Championships two years ago and is in the tail end of one of its most talented player pools ever. It also has Colombia, which has the biggest breakout star from four years ago and plenty of other talent looking to build on the success the Cafeteros had in Brazil.
Then there are Japan and Senegal, two nations that don't have a long history of success on the global stage, but also present their own set of challenges for the favorites to face.
There are a couple standouts in here, but they are by no means locks to make it into the Round of 16.
Here's a closer look at Group H:
SCHEDULE
June 19: Colombia vs. Japan, Poland vs. Senegal
June 24: Japan vs. Senegal, Poland vs. Colombia
June 28: Japan vs. Poland, Senegal vs. Colombia
---
COLOMBIA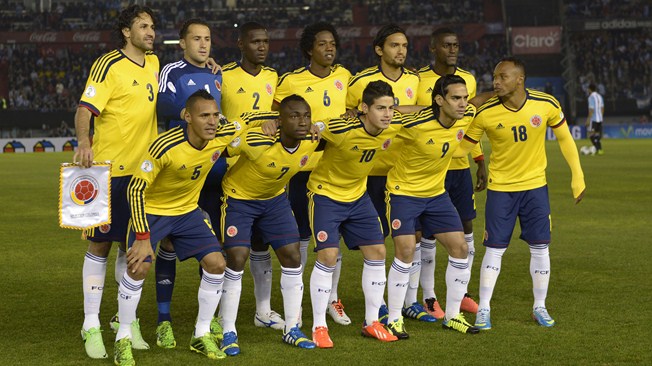 PLAYERS TO WATCH: James Rodriguez, Juan Cuadrado, Radamel Falcao, Carlos Bacca
TOURNAMENT HISTORY: Colombia had its best ever showing in the 2014 World Cup when they made it to the quarterfinals thanks to the herculean efforts of James Rodriguez. That was the Colombians' first appearance at the global stage since 1998, when they crashed out in the group stage. Overall, this is Colombia's sixth World Cup since first qualifying in 1962.
OUTLOOK: Despite Poland having the higher FIFA ranking, Colombia is the most talented team in Group H. Jose Pekerman's squad has James Rodriguez, who has experience tearing it up on the big stage. He isn't the only thing they have going for them either. Juan Cuadrado, Radamel Falcao, and Carlos Bacca all have proven at some point that they can make big plays when it matters at the club and international levels. It all comes back to James, though. He doesn't need to be the best player in the tournament like he was four years ago, but he does need to be in top shape for Colombia to make noise in Group H.
---
POLAND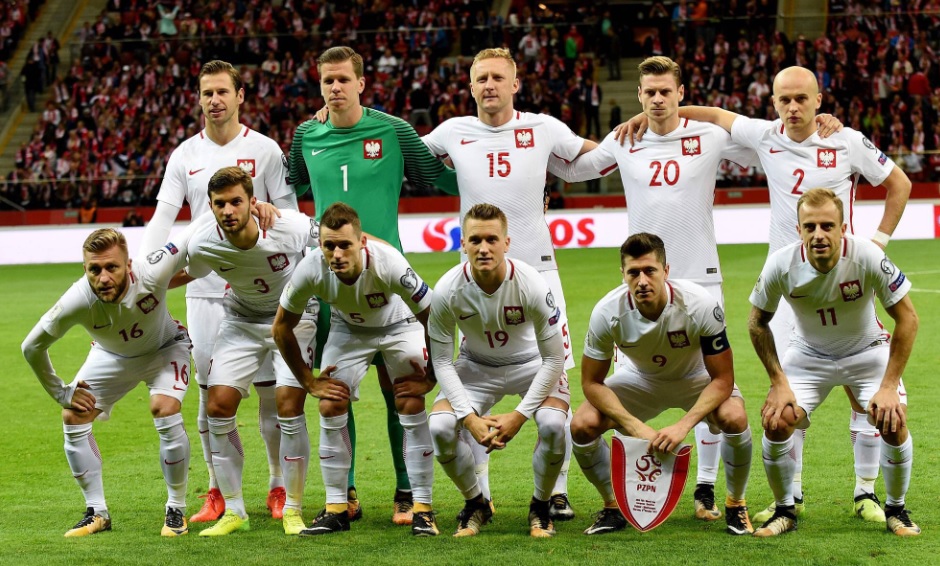 PLAYERS TO WATCH: Robert Lewandowski, Arkadiusz Milik, Piotr Zielinski, Lukasz Piszczek
TOURNAMENT HISTORY: Poland is in their first World Cup since 2006, but it's been since 1982 in Spain that the Poles made any noise. The Biało-czerwoni came in third place in that tournament, which ties with 1974 for their best ever finish. This will be Poland's eighth World Cup overall.
OUTLOOK: This is Poland's best run of success since the 1970s and 80s which included a pair of third-place finishes in two of three World Cups. In fact, calling this collection of Polish players a golden generation is far from an overstatement. Robert Lewandowski has proven time and again that he can create goals from nothing, but he is one of the older members of this team. He will spearhead their efforts, but he will also rely on some talented youth to help him out. A pair of Napoli attackers in Arkadiusz Milik and Piotr Zielinski will be his main allies and both are only 24-years-old. The main thing Poland has working against it is a lack of World Cup experience. The Poles have done it at big tournaments recently, they took Portugal to penalties at the Euro 2016 semis, but a lack of World Cup specific experience could have them lagging behind Colombia.
---
JAPAN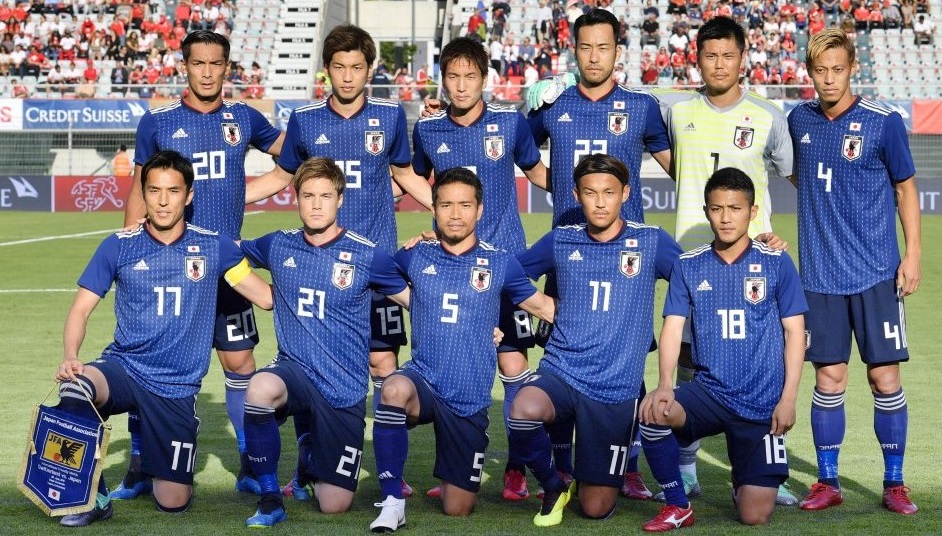 PLAYERS TO WATCH: Keisuke Honda, Shinji Okazaki, Shinji Kagawa
TOURNAMENT HISTORY: Japan qualified for its first ever World Cup in 1998 and has played in every one since. The Japanese reached the round of 16 twice: as hosts in 2002 and again in 2010.
OUTLOOK: Japan has some talented attacking pieces that ply their trades throughout some high levels of European play. The Samurai Blue's talisman is Borussia Dortmund midfielder Shinji Kagawa. The 29-year-old has 20 goals from the midfield in 97 appearances since rejoining Dortmund in 2014 after a brief stay at Manchester United. Kagawa will share the midfield with Keisuke Honda, who has a knack for scoring on free kicks. Up front it will be Leicester City's Shinji Okazaki leading the line. Japan, however, will only go as far as its defense takes it. The Japanese have a lot of international experience in that back line, but very few players playing at a high level of club soccer.
---
SENEGAL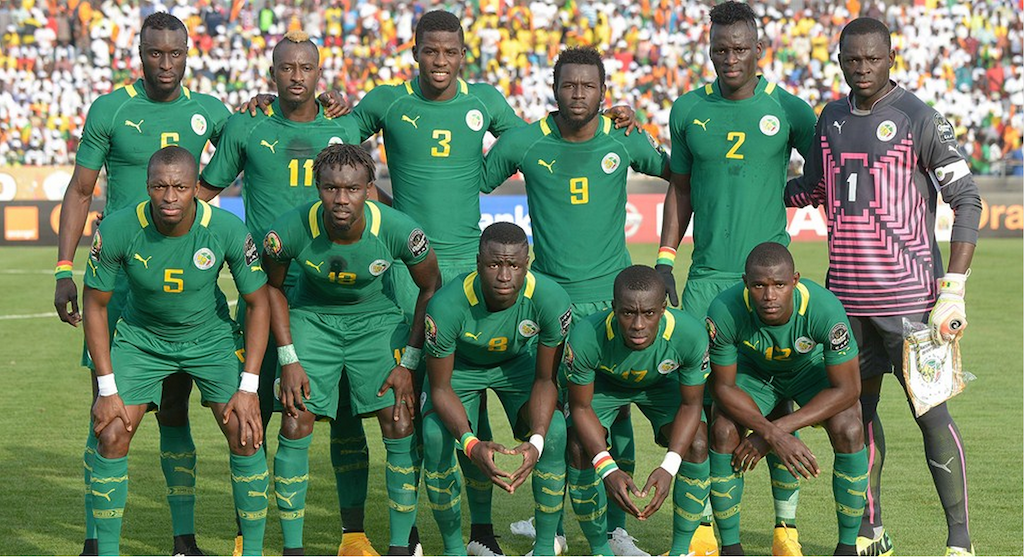 PLAYERS TO WATCH: Sadio Mane, Diafra Sakho, Cheikhou Kouyate, Kalidou Koulibaly
TOURNAMENT HISTORY: Senegal's only other appearance in the World Cup was rather memorable. The Lions of Teranga made an unexpected run to the quarterfinals before losing to Turkey in sudden death extra time in 2002.
OUTLOOK: Senegal's efforts start and end with Liverpool forward Sadio Mane. He has been known to score lots of goals at a high level of play and will need every bit of that attacking talent to lead Senegal back to the knockout rounds. He's far and away their highest level player and he's surrounded by a lot of mid-level players at mid-level European clubs. They have a Premier League heavy midfield led by captain Cheikhou Kouyate and Idrissa Gueye. Defensively, the main burden falls on Napoli's Kalidou Koulibaly, who is also known to get forward and score himself a goal. Senegal will need a lot to go right for them if they want to repeat 2002's heroics, though. Senegal is a talented team capable of an upset, but asking the Senegalese to surpass Colombia, Poland, and Japan might be too much.
---
SBI PREDICTED ORDER OF FINISH
1. Colombia. The most talented team in the group, as long as James Rodriguez is in top form.
2. Poland. On the tail end of a golden age, but not enough to get them to the top spot.
3. Japan. Not enough top-level talent to get into the Round of 16.
4. Senegal. Going to lag behind the other three, despite a few strong players.
This is going to be one tricky group. Colombia is the best of the four, but is still going to have their hands full with Poland. Japan and Senegal should provide stiff tests for the favorites as well. While there is no true group of death in this year's World Cup, this is probably the closest we have. At the very least. Group H is the least predictable.
—
How do you see Group H finishing?
Share your thoughts below.