The World Cup field has been dwindled down to 16 after a thrilling three-week group stage that produced every twist and turn imaginable and then some.
Each team technically has a claim to hoist the trophy in Moscow on July 15, but only a few realistically can win it all.
Below is a look at the strengths and weaknesses of each knockout-round team left in Russia, and how they can become the world champion in two weeks.
Uruguay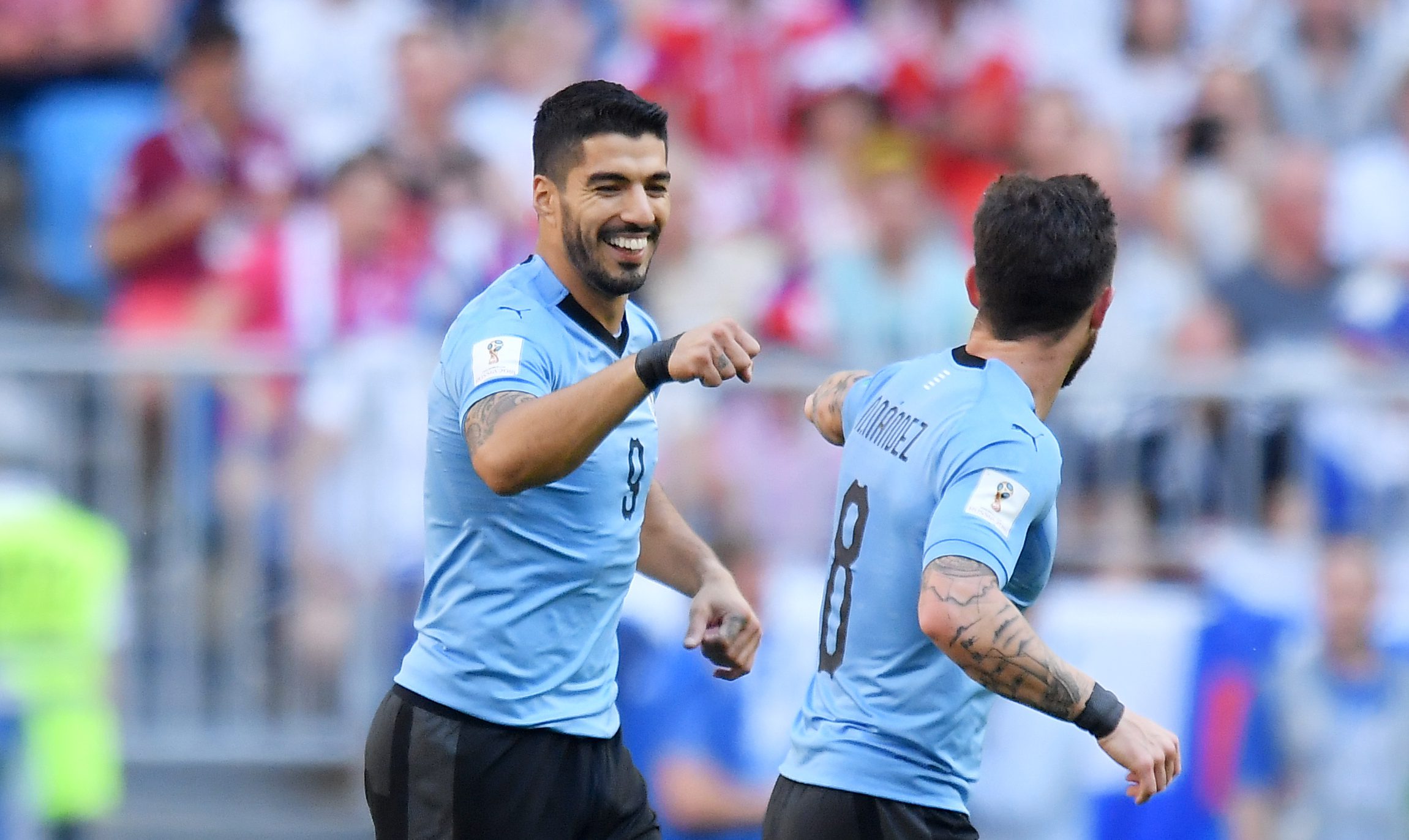 Group Stage Finish: First in Group A (9 points)
Round of 16 Game: vs. Portugal (Saturday 2 p.m. ET)
Why They'll Win: Uruguay has one of the most stout defenses left in the tournament led by Diego Godin.
Although it didn't face a ton of competition in the group stage, Uruguay still held its competition scoreless, which is an accomplishment few have achieved in the history of the competition.
In addition to its strong defensive prowess, Uruguay boasts a strong attack in Luis Suarez and Edinson Cavani, who have the potential to rip any opposing defense apart.
Uruguay is also one of the most experienced sides in the tournament, as six players on its World Cup roster have more than 100 international appearances.
Why They Won't Win: Too many missed scoring opportunities.
Uruguay didn't score in its opening win over Egypt until the 89th minute despite totaling 14 shots. Cavani had a slew of chances in the third group game against Russia, but he couldn't convert until the 90th minute.
If Uruguay isn't clinical in front of the net early against Portugal, it could be its downfall with a playmaker in the form of Cristiano Ronaldo lining up against it.
Russia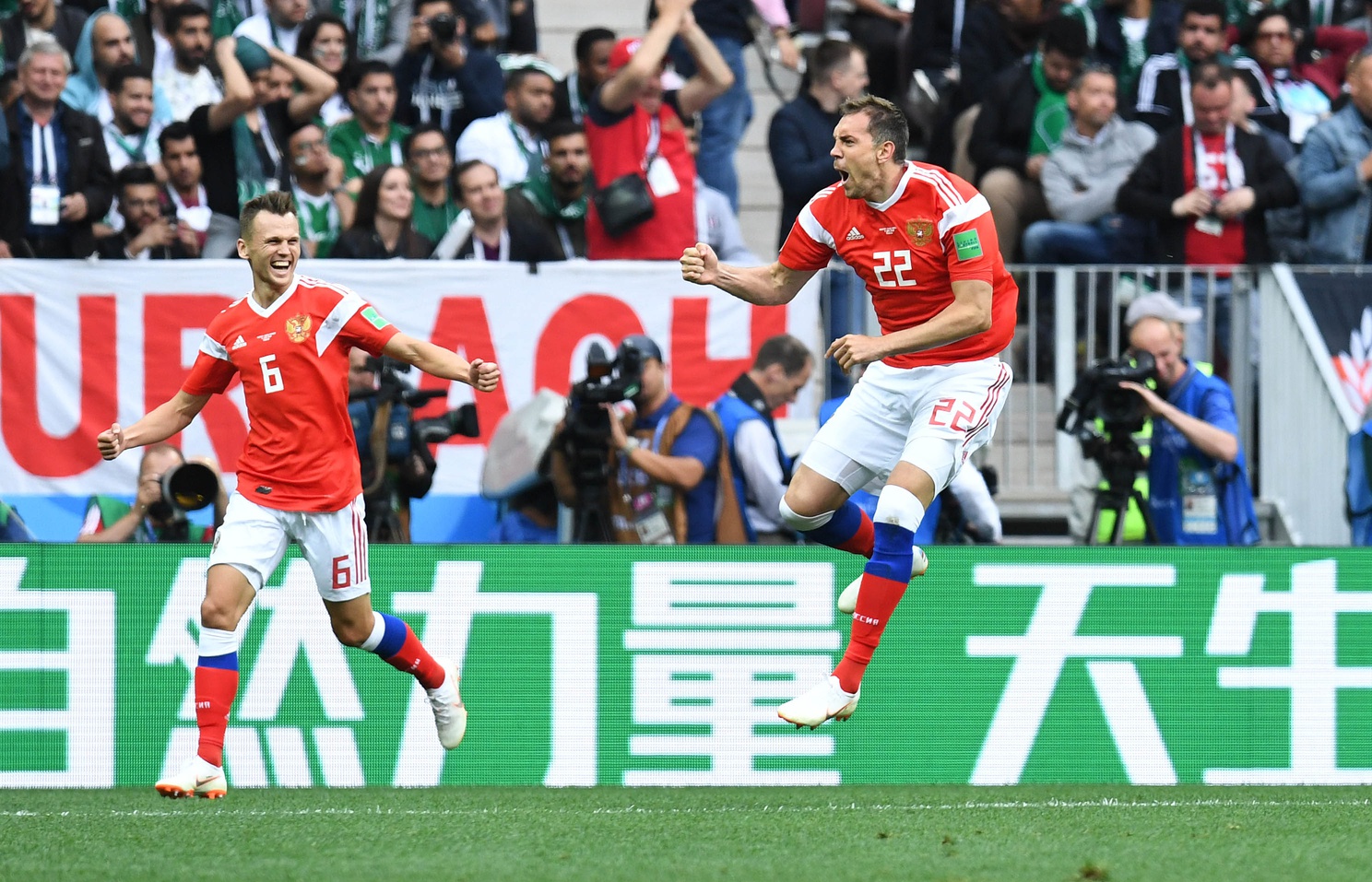 Group Stage Finish: Second in Group A (6 points)
Round of 16 Game: vs. Spain (Sunday, 10 a.m. ET)
Why They'll Win: Getting past the group stage itself was one heck of an achievement for Russia, but expectations are greater because of how the host nation dominated Egypt and Saudi Arabia.
If Russia boasts the same relentless in attack with Denis Cheryshev at the controls, it stands a chance to move on.
Don't count out the home-field advantage for the Russians either, as they could play two home games at the Luzhniki Stadium in Moscow before the final.
Why They Won't Win: Russia's defense was outmatched by Uruguay in the third group game, and it might not be able to keep up with the crisp passing of the Spaniards in the round of 16.
Igor Akinfeev isn't the sturdiest goalkeeper in the world, and an argument can be made he's the weakest player left at his position left in the competition.
When it comes to taking on tougher sides in the knockout round, Russia could turn into a one-trick pony in attack with target man Artem Dzyuba being the focal point.
Spain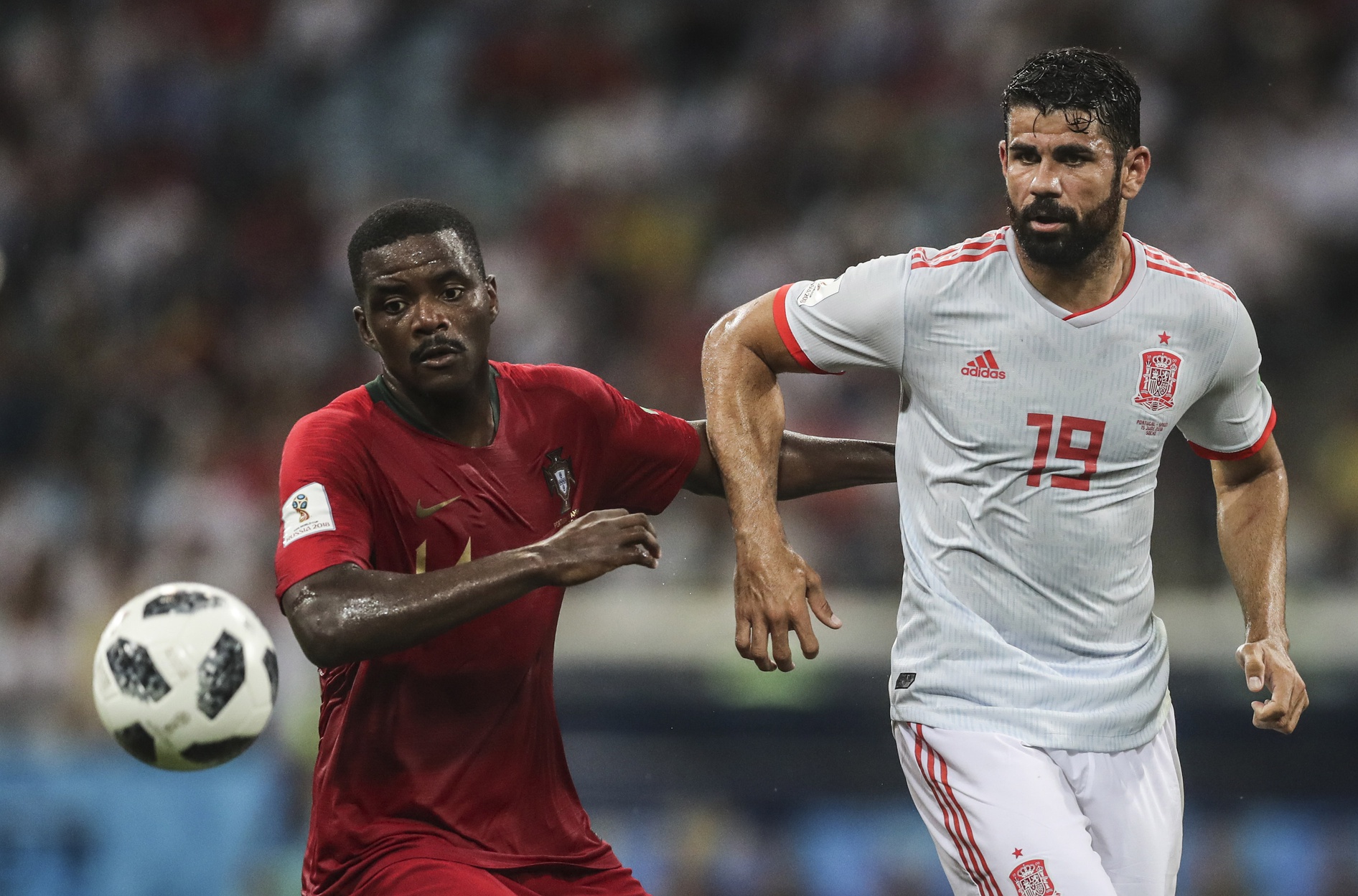 Group Stage Finish: First in Group B (5 points)
Round of 16 Game: vs. Russia (Sunday, 10 a.m. ET)
Why They'll Win: The late drama in Group B moved Spain to the top of the standings and into what is seen as the easier side of the bracket.
Spain has the quality to run all over Russia, especially if the midfield dominates the possession battle and feeds Diego Costa with a plethora of scoring opportunities.
Looking past Russia, Spain's style of play could wreak havoc on any of the remaining teams in the bottom half of the bracket, and most of the Spanish players have experience dealing with Luka Modric, who could await them in the quarterfinals with Croatia.
Why They Won't Win: Spain's defense has been one of its top deficiencies in Russia so far.
Gerard Pique had a shockingly bad performance against Morocco, and Spain's defense is tied for the most goals conceded of the knockout round sides along with Argentina. No group winner let in more than two tallies.
Entering the knockout phase off conceding two goals to Morocco doesn't exactly inspire confidence in Spain, and with Pique not having the best tournament, it could be susceptible to out-of-the-blue chances from Russia.
Portugal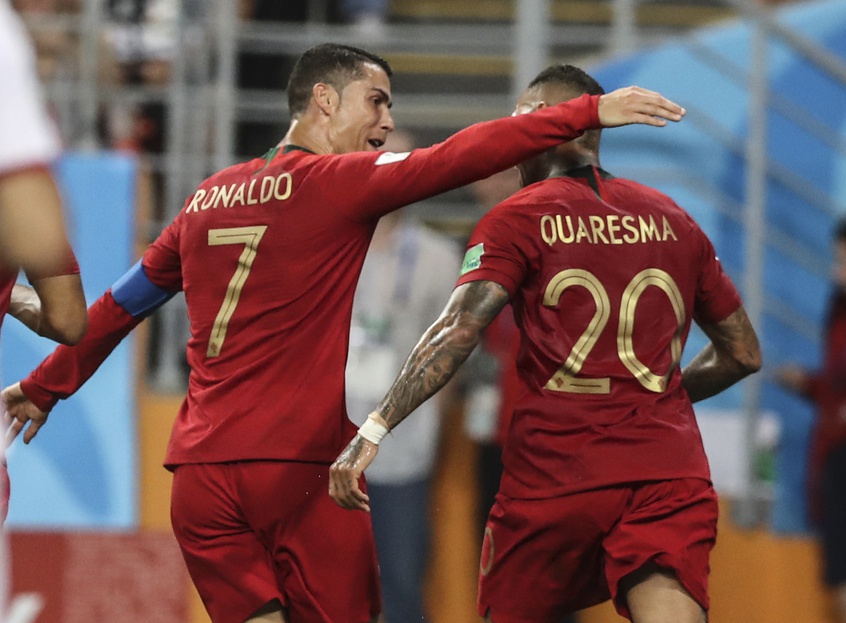 Group Stage Finish: Second in Group B (5 points)
Round of 16 Game: vs. Uruguay (Saturday, 10 a.m. ET)
Why They'll Win: Cristiano Ronaldo
The Real Madrid star has four goals through three games, and with all sorts of motivation driving him, Ronaldo is expected to put in a collection of dazzling performances.
It also helps that Portugal has the most-recent championship experience of the favored teams, as it took home the Euro 2016 title.
With Ronaldo supported by Ricardo Quaresma, Andre Silva, Joao Mario and others, the Portuguese could make a deep run, no matter who stands in their path.
Why They Won't Win: Pepe.
The head-to-head clash featuring two of soccer's most notorious hotheads could end up costing Portugal.
If Pepe and Suarez get into a knock-down, drag-out physical battle that would wreak havoc on any team's fair play record, we could be in for quite a show.
The 35-year-old Pepe could turn in one of the best set of performances in Russia, starting with the shutdown of Suarez, or he could fall face first into the trap Uruguay lure him into and cost Portugal the chance of winning two trophies in three years.
The same antics could face Pepe if Neymar and Brazil await in the semifinals, but with so much on the line, the Real Madrid man could behave himself and become one of the stars of the knockout round.
France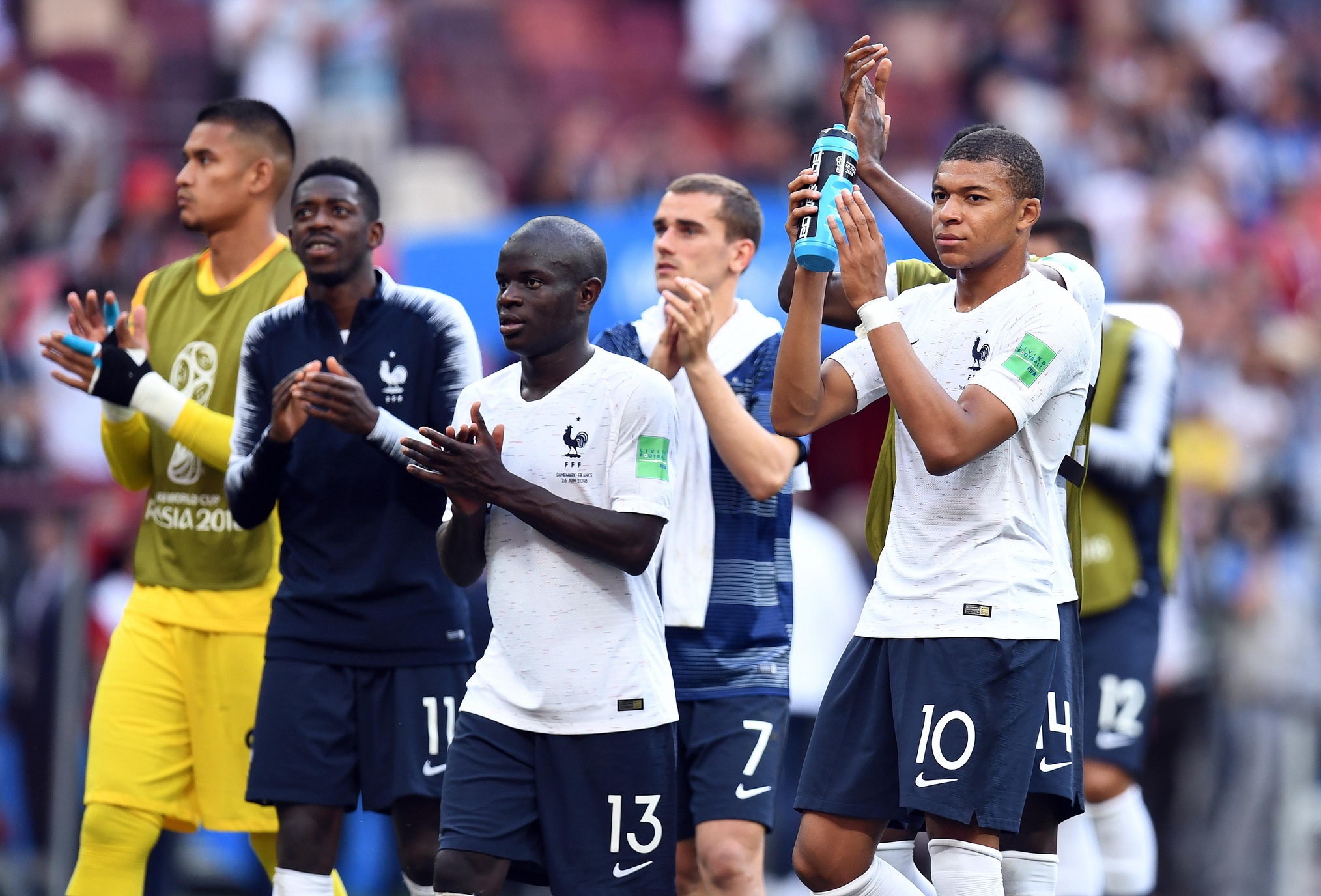 Group Stage Finish: First in Group C (7 points)
Round of 16 Game: vs. Argentina (Saturday, 10 a.m. ET)
Why They'll Win: France arguably has the most talent left in the competition, with Paul Pogba and Antoine Griezmann leading the charge.
With Pogba and N'Golo Kante bossing the middle of the field, the French full backs should have plenty of room to surge forward to create chances for Griezmann, Olivier Giroud and others.
If the starters can't get the job done, France has a wealth of depth at forward in Ousmane Dembele, Kylian Mbappe and Nabil Fekir that could come off the bench and finish.
Why They Won't Win: Didier Deschamps.
The French manager hasn't exactly shined in Russia with his tactical approach to games, and if he doesn't get things right in the knockout round, France could be set for an early exit.
Luckily for Deschamps, he's going up against Jorge Sampaoli and his questionable decision-making in the round of 16.
Outside of the manager's struggles, France don't have a ton of flaws and could end up in the final if things go right.
Denmark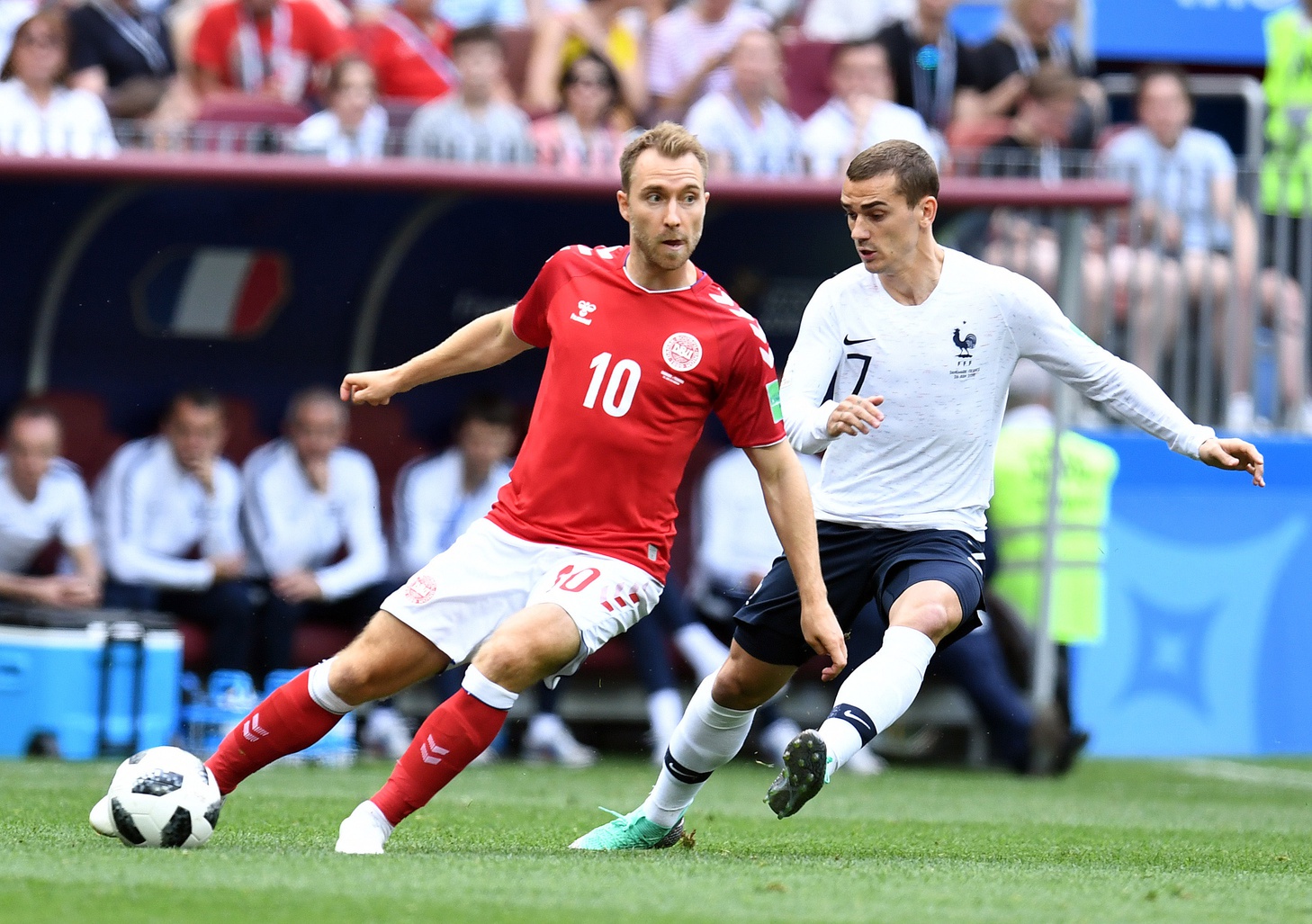 Group Stage Finish: Second in Group C (5 points)
Round of 16 Game: vs. Croatia (Sunday, 2 p.m. ET)
Why They'll Win: Denmark can go on a run in the knockout round with Christian Eriksen driving the train.
The Tottenham midfielder has the playmaking ability to take over games by himself, which is something every team needs at this stage in the competition.
The cast around Eriksen, including Pione Sisto and Thomas Delaney, need to support the 26-year-old in order to keep opposing defenses guessing.
Why They Won't Win: Denmark's offense hasn't been as creative as you'd like a round of 16 team to be.
Age Hareide's squad produced two goals in its Group C games against Peru, Australia and France, but luckily it conceded one goal.
Denmark hasn't recorded more than 10 shots in a single contest, which means the chance creation could be few and far between.
Croatia
Group Stage Finish: First in Group D (9 points)
Round of 16 Game: vs. Denmark (Sunday, 2 p.m. ET)
Why They'll Win: Croatia has an incredible midfield trio of Luka Modric, Ivan Perisic and Ivan Rakitic that could dominate any match.
Modric has arguably been the best player in the tournament, and he is able to control a contest against the toughest opposition.
In addition to thriving in the middle of the park, the trio of Modric, Perisic and Rakitic can make an impact in the final third, as each of the players scored in the group stage.
Behind the midfielders, the center back pairing of Dejan Lovren and Domagoj Vida could silence any opposing forward.
Why They Wont Win: It's hard to find flaws in Croatia's game after controlling Group D by conceding a single goal.
If there is a part of the roster to worry about, it's the forwards, as one of the team's six goals were produced by a striker.
If Mario Mandzukic or Ante Rebic can't finish, it could mount pressure on the midfield trio and might force them into a mistake that could lead to an opponent's goal on the counter.
Argentina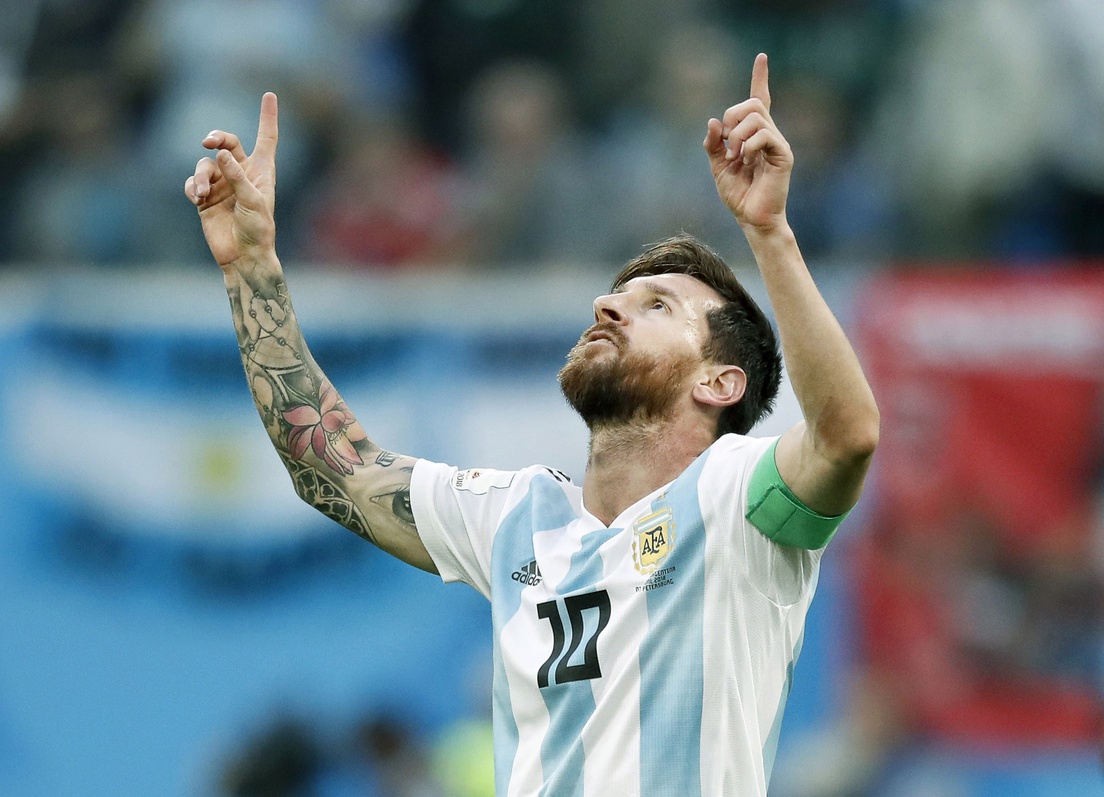 Group Stage Finish: Second in Group D (4 points)
Round of 16 Game: vs. France (Saturday, 10 a.m. ET)
Why They'll Win: Lionel Messi and the rest of the Argentina are inspired by the late game-winner by Marcos Rojo that sent them into the round of 16 and surge into the final.
Messi, who scored his first goal in Russia in the final group game, must be the star that he is in order to open up opposing attacks at will, either by himself or with well-timed passes to his teammates.
Why They Won't Win: Argentina has a laundry list of issues, starting with Sampaoli's mismanagement.
Paulo Dybala needs to see the field to complement Messi, not Angel Di Maria or Maximiliano Mesa.Argentina's defense is a mess too, as Javier Mascherano cost the Albiceleste on a few occasions.
Oh, and then there's the goalkeeping situation. After Willy Caballero's howler against Nigeria, Franco Armani made his first-ever international start. Caballero, Armani and Sergio Romero have a combined 12 appearances for the South American side.
Brazil
Group Stage Finish: First in Group E (7 points)
Round of 16 Game: vs. Mexico (Monday, 10 a.m. ET)
Why They'll Win: Brazil is one of the few teams with the roster capable of winning the World Cup on talent alone.
Neymar, Gabriel Jesus, Paulinho and Philippe Coutinho could drive any defense mad, and even with the amount of big names on their side of the bracket, the Selecao could run the table.
Brazil's defense isn't so bad either, as the group led by Marcelo let in one goal over 270 minutes in Group E.
Why They Won't Win: One of the few things that could derail Brazil's title run is the absence of Marcelo.
The full back left the final match of Group E with back spasms, and without him, Brazil's back line is weaker.
Other than that, it would take a catastrophic performance, or an incredible game plan from an opposing coach to derail Brazil's World Cup ambitions.
Switzerland
Group Stage Finish: Second in Group E (5 points)
Round of 16 Game: vs. Sweden (Tuesday, 10 a.m. ET)
Why They'll Win: On paper, Switzerland doesn't stand out as a World Cup contender.
Although they've made it to the knockout round in two of the last three World Cups, the Swiss haven't advanced to the quarterfinals since the tournament was held on home soil in 1954.
The experienced group led by Stephan Lichtsteiner, Xherdan Shaqiri and Granit Xhaka have plenty of international experience and talent to put a run together from the bottom half of the bracket.
In order to back to the final eight for the first time in over 50 years, Shaqiri, Xhaka, Blerim Dzemaili and others must turn into menaces in the final third.
Why They Won't Win: Switzerland's defense conceded in each of its three group games, with its worst showing coming against Costa Rica in the Group E finale.
The first two goals the Swiss conceded came in the opening 20 minutes against Brazil and Serbia, while Costa Rica struck for a pair of second-half goals, including a last-second penalty.
If the Swiss can avoid the concession of an early or late goal and dictate the pace of play by taking the lead, instead of playing from behind, they might just spring a surprise run .
Sweden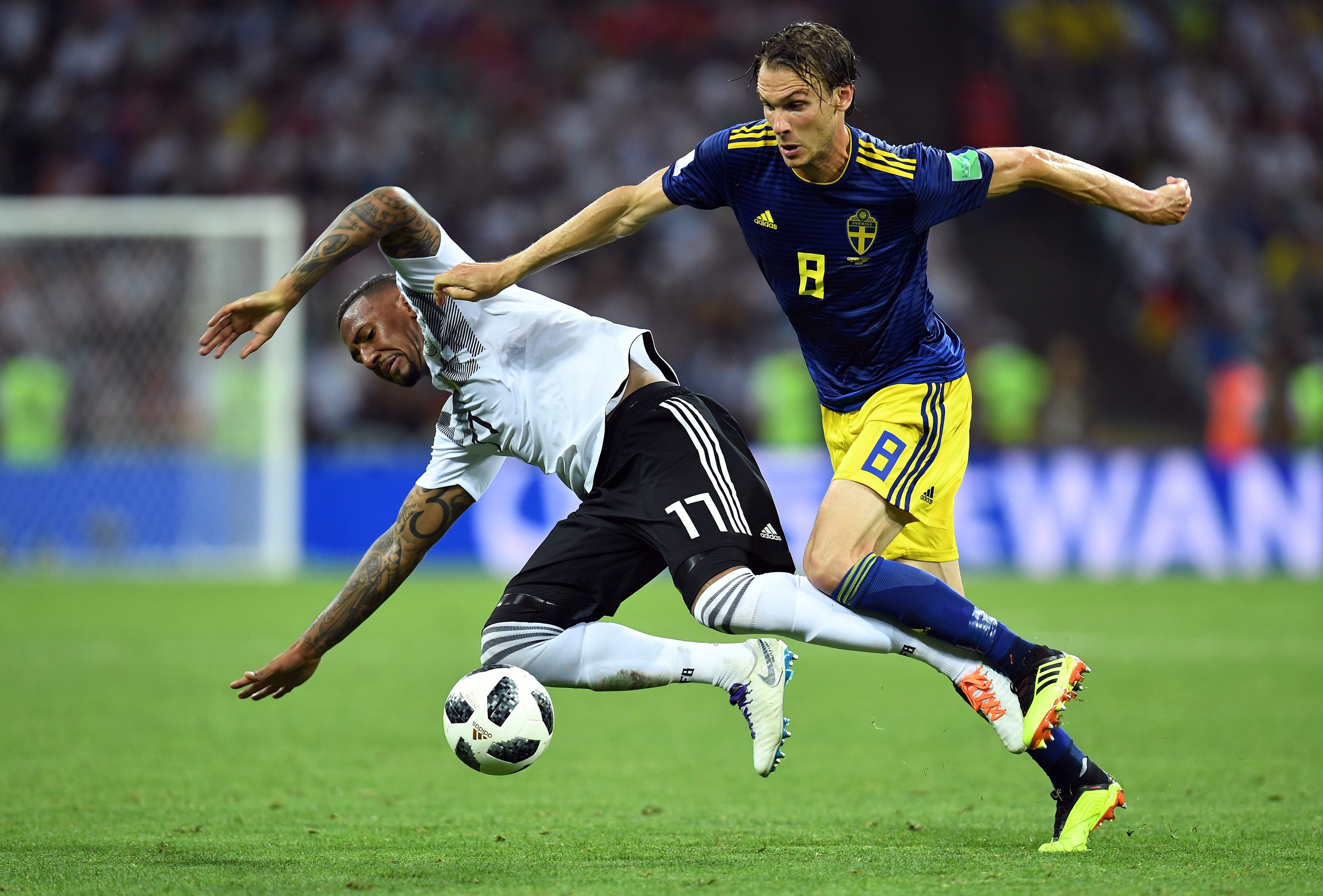 Group Stage Finish: First in Group F (6 points)
Round of 16 Game: vs. Switzerland
Why They'll Win: Sweden proved in its final Group F clash with Mexico that it isn't lacking confidence, even after losing on the final kick of the game to Germany.
Marcus Berg and Ola Toivonen form a strong pairing up top that has made us forget a little bit about Zlatan Ibrahimovic's exclusion from the roster.
Andreas Granqvist's been a rock in defense, and he's stepped forward to convert a pair of penalties.
The current group of Swedes are hungry to reach the quarterfinals for the first time since 1994, when they took third in the United States. If everything falls in Sweden's favor, it could face Spain for a spot in the championship match.
Why They Won't Win: Even in its loss to Germany, Sweden didn't display many flaws, as it outplayed the eliminated side for long stretches.
With a mix of youth and experience, the Swedes don't have a ton to fix entering the knockout round, and they only gave up a pair of tallies in group play.
If Sweden falters over the next week or two, it'll be because the scoring chances have dried up. Berg and Toivonen work well with their midfielders, but if the chemistry is off, they could be searching for goals that aren't there.
Mexico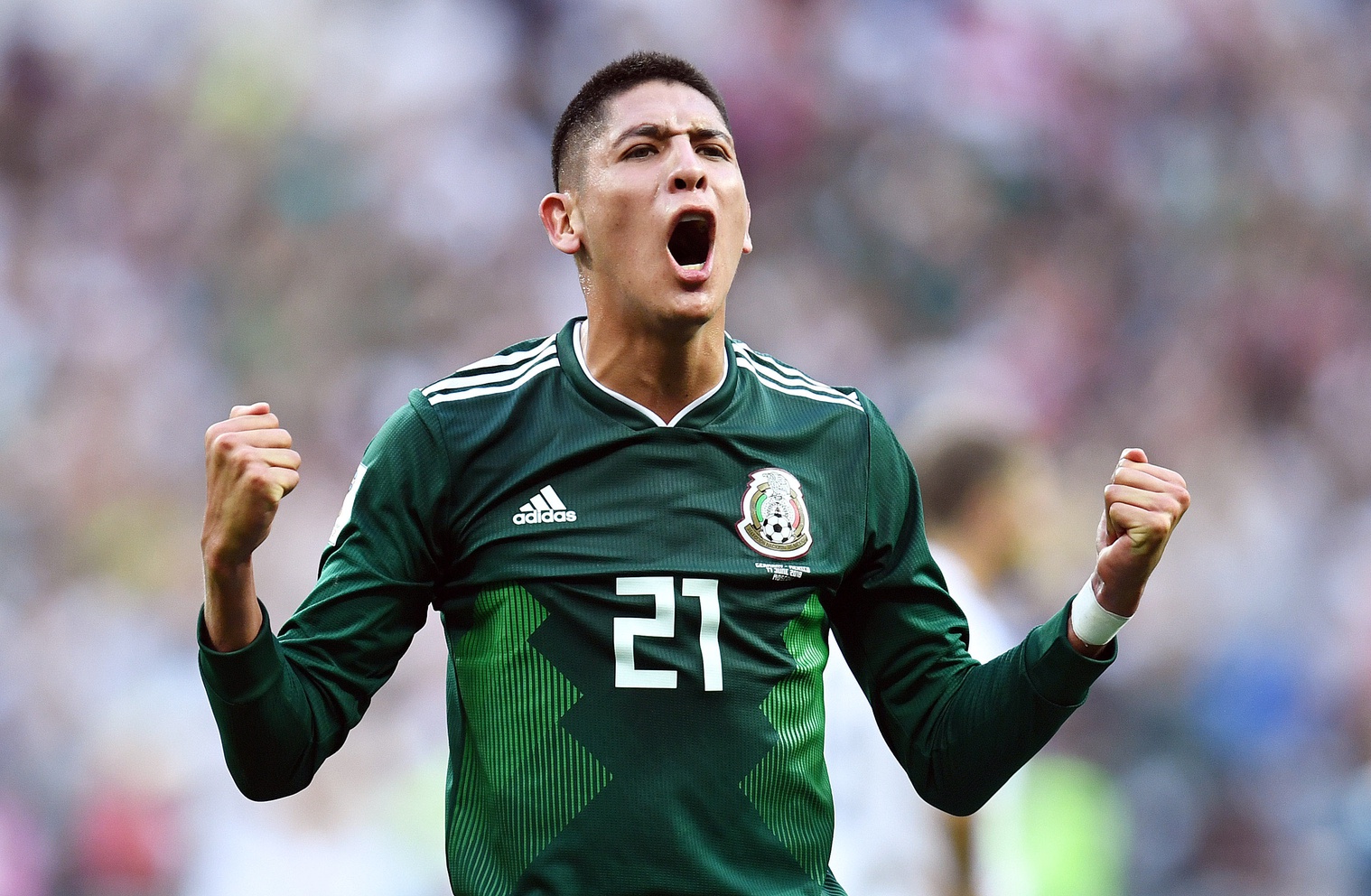 Group Stage Finish: Second in Group F (6 points)
Round of 16 Game: vs. Brazil (Monday, 10 a.m. ET)
Why They'll Win: Mexico's dynamic attack led by Carlos Vela, Javier "Chicharito" Hernandez and Hirving Lozano can take El Tri as far as possible.
However, the lone Concacaf side left in the tournament is reeling after a 3-0 defeat to Sweden, and is lucky to even be in the round of 16 thanks to South Korea.
If Lozano continues to be one of the breakout stars of the tournament, he could combine with Vela and Hernandez to rival Brazil's dynamic forwards on Monday.
Also don't count out Juan Carlos Osorio's tactical acumen, as he masterminded a plan to beat Germany to start the World Cup. If Osorio can find a way past Germany, he can certainly work up a plan to take down Brazil.
Why They Won't Win: Conceding three goals in the final match, one of which was a penalty, wasn't a good look for El Tri.
Brazil's attack is much more tricky to deal with than Sweden's, which brings up some concerns about El Tri's chances to get out of the round of 16.
If the defense that showed up against Sweden appears versus Brazil, El Tri will be headed toward their seventh straight round of 16 exit at the World Cup.
Belgium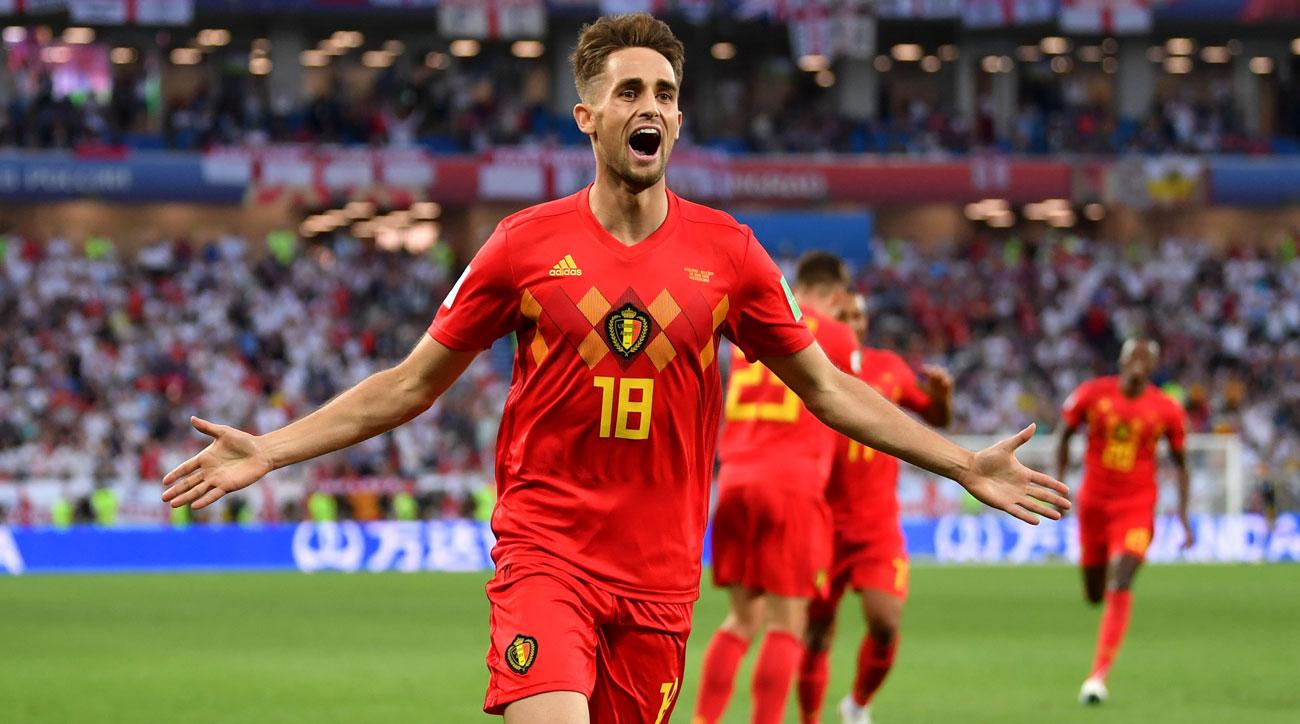 Group Stage Finish: First in Group G (9 points)
Round of 16 Game: vs. Japan (Monday, 2 p.m. ET)
Whey They'll Win: This is time for Belgium's golden generation to finally cash in on their talents.
The group headlined by Romelu Lukaku and Eden Hazard announced their presence by making it to the quarterfinals in Brazil, and there's a good chance the Red Devils make it further than that if they live up to their potential.
Belgium was one of a few teams who defeated the teams it was supposed to beat, and in the process it flexed its attacking muscle by scoring eight goals versus Panama and Tunisia.
With Lukaku, Hazard, Dries Mertens and Kevin De Bruyne in good form, Roberto Martinez's side could outscore anyone, and their strengths could show more against an outmatched Japan.
Why They Won't Win: Regardless of how many goals Belgium scores, it still needs its defense to hold up in the knockout stage.
The health of Vincent Kompany could be vital for a long run, as he automatically makes the Red Devils much better in the back.
If Kompany is unable to go, Dedrick Boyata needs to step up alongside Toby Alderweireld and Jan Vertonghen,
England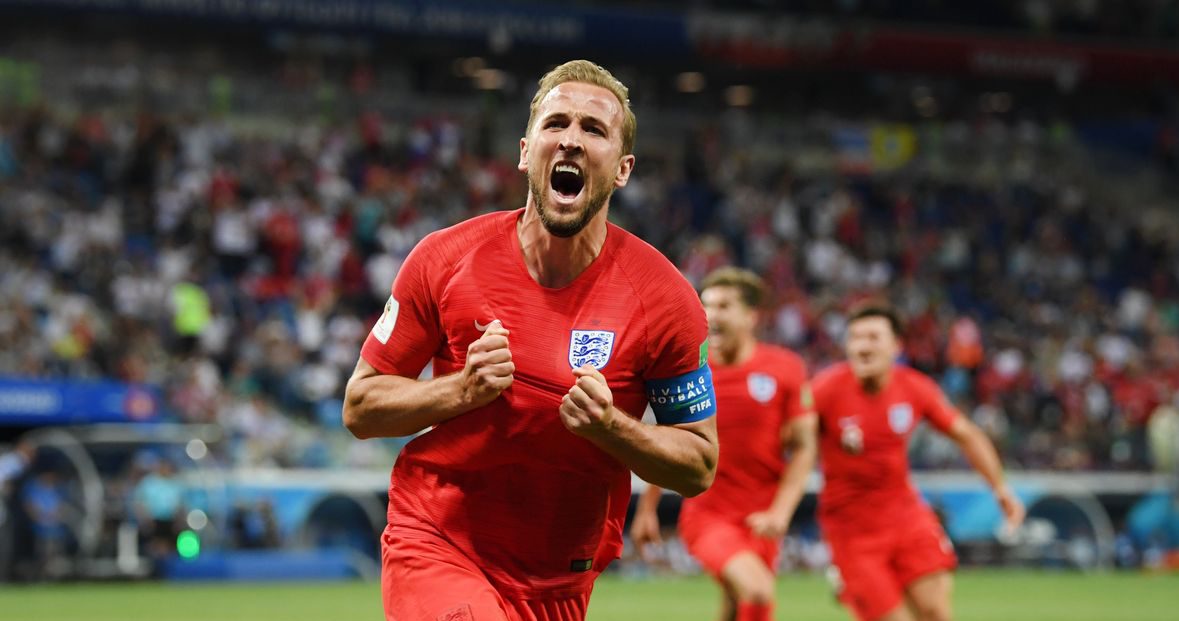 Group Stage Finish: Second in Group G (6 points)
Round of 16 Game: vs. Colombia (Tuesday, 2 p.m. ET)
Why They'll Win: Before we delve into England's poor strategy, let's focus on the positives, which there have been many for the Three Lions.
Harry Kane leads the Golden Boot race with five goals, and there appears to be no sign of him slowing down.
Before the debacle in the Group G finale that led to a second-place finish, England was praised for its renewed energy produced by a young core.
If the same team from the first two games appears against Colombia, England stands a chance to win its first title since 1966.
Why They Won't Win: We won't even make the obligatory penalties joke here about the Three Lions because of how they handled the Belgium game.
Manager Gareth Southgate halted his team's momentum by benching most of his starters and playing to qualify on the weaker side of the bracket.
Given England's track record, it feels like it was the wrong decision, but now its in a tough spot against Colombia.
All eyes will be on goalkeeper Jordan Pickford, who is seen as the weak link of the squad.
Regardless of how the Belgium game was dealt with, the knockout round is all about the Three Lions dealing with the immense pressure from back home and advance to the quarterfinals for the first time since 2006.
Colombia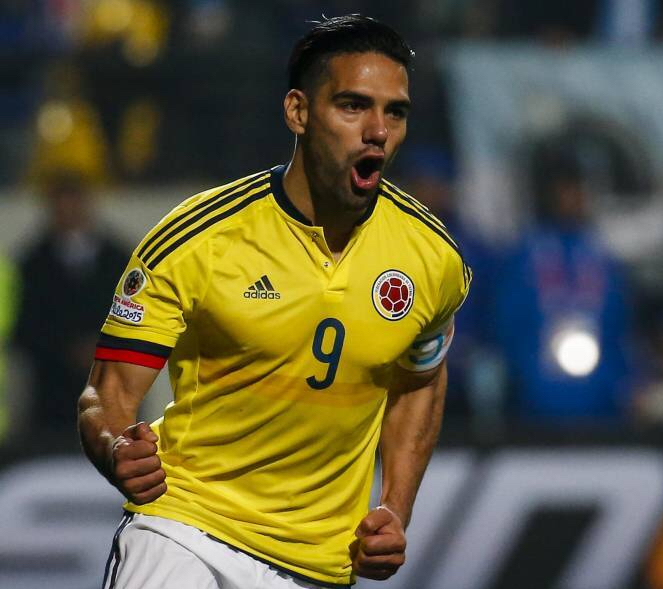 Group Stage Finish: First in Group H (6 points)
Round of 16 Game: vs. England (Tuesday, 2 p.m. ET)
Why They'll Win: Colombia is one of the most delightful teams to watch when it is at its best.
The attacking foursome of James Rodriguez, Juan Cuadrado, Juan Quintero and Radamel Falcao rival any set of attackers in the competition.
If the four players combine the way they did against Poland, they could run rampant on not only England, but the rest of the bottom bracket.
In addition to the free-flowing attack, Yerry Mina's emerged as a threat on set pieces, as he's knocked home a goal in each of the last two games.
Why They Won't Win: The health of James is a major concern.
If the midfielder, who left the game against Senegal in the first half, is unable to go, more pressure will lie on Quintero and Cuadrado, who aren't capable of turning the game on its head with a single pass as well as James does.
Colombia's defense was seen as a concern after the 2-1 loss to Japan, but its improved immensely sense and shouldn't be too much of a concern.
Japan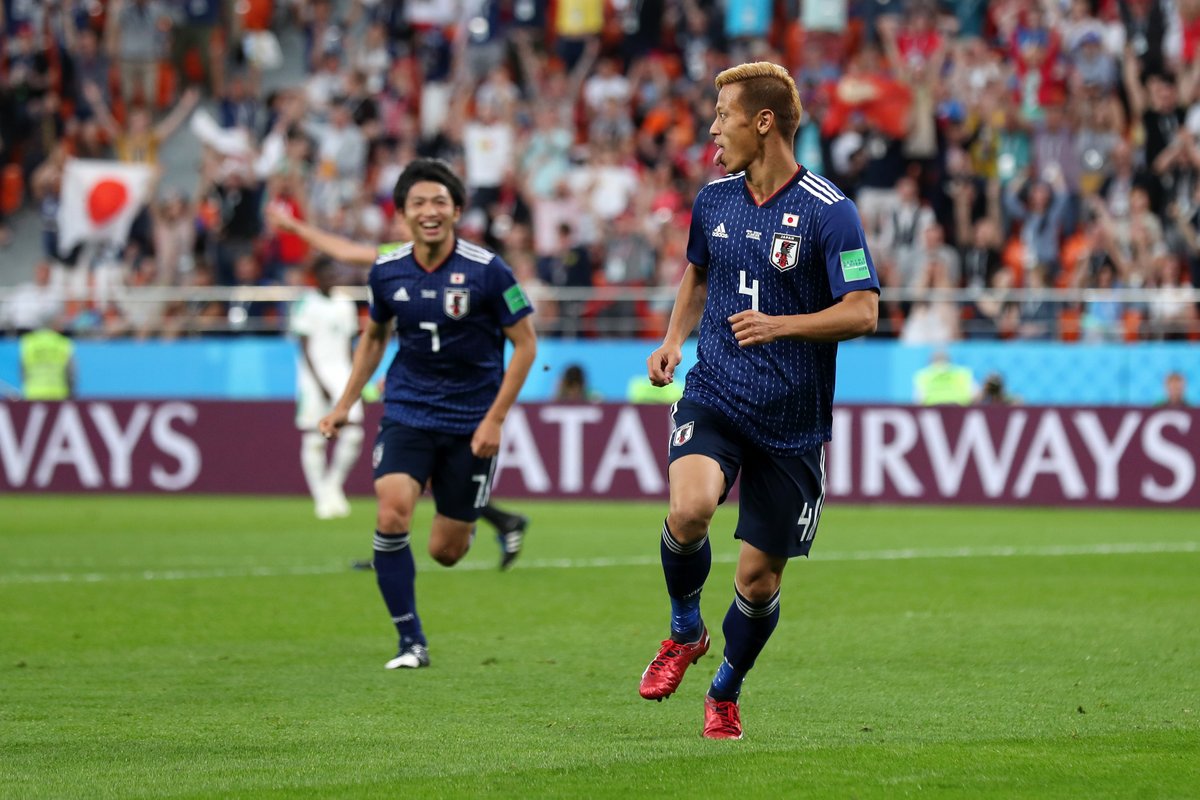 Group Stage Finish: Second in Group H (4 points)
Round of 16 Game: vs. Belgium (Monday, 2 p.m. ET)
Why They'll Win: Japan is in a peculiar scenario, as it is left to fly the flag for the AFC while entering the round of 16 as one of the few true underdogs.
If Japan embraces the underdog mentality against Belgium and starts strong behind Takashi Inui and Yuya Osako in the final third, it could surprise plenty of people by challenging Belgium.
Keisuke Honda lurks on the bench, and if he enters with Japan in need of a goal, he could easily deliver and punch Japan's unexpected ticket to the final eight or further.
It's going to be an uphill climb for Japan, but there's a path past Belgium if it plays its best soccer of the tournament,.
Why They Won't Win: Japan let in four goals in group play, and with a loaded Belgium side lining up across from it, that doesn't bode well for its hopes of moving on.
Japan's back line gave up goals in a few different ways that showed weaknesses, including a simple set-piece strike from Poland's Jan Bednarek on Thursday.
In the 2-2 draw with Senegal, Moussa Wague drove down the right flank to score. If Belgium exploit those weaknesses alone, Japan will be going home on Monday.