The arrival of American coaching legend Bob Bradley ushers in a new era for Toronto FC in 2022. The team struggled in 2021, but many changes are in store as the club rebuilds.
This feels like more of a simple "rebuilding year" for TFC. It could be a renaissance, with the club's success toward the end of 2010s under Greg Vanney clearly behind them. A tough 2021 showed the club needs to reload, and Bradley did that soon after taking over with some big acquisitions.
Lorenzo Insigne is set to join Toronto FC this summer in another major coup for the franchise. Insigne, 30, scored 19 goals for Napoli in the 2020-21 season and he has seven goals in 24 appearance in all competitions for Napoli this season.
Carlos Salcedo is the club's other major signing. Salcedo is a 28-year-old centerback who arrives from UANL Tigres. Toronto FC is thin at every position on the back line, but some reliable options such as Salcedo and Kemar Lawrence at left back give the team a strong starting line.
"He's got a big personality, he's good with his teammates," Bradley said of Salcedo. "He's got a real presence on the field," Bradley said. "And I love wherever he's been on the field, he's a player – a defender who makes plays, a guy who reacts to situations, is very committed with the ball. He's good, he's a good passer, he helps us play from the back. But I really would speak to just his really positive way of coming into the group, getting to know people; he's got a good sense of humor. And he's been really good so far."
The second-winningest coach in MLS history, Bradley joins TFC this year after leaving LAFC. Bradley couldn't quite follow up two excellent 2018 and 2019 seasons with any lasting success. LAFC missed the playoffs in 2021, leading the club to look elsewhere for a coach.
Toronto FC is one of the most overhauled teams in MLS for 2022. A key central midfielder presence in Mark Delgado is gone. So is veteran centerback Omar Gonzalez and another important player in franchise history, Jozy Altidore. Yeferson Soteldo played well at times last season, but he reportedly had issues adjusting to Toronto and left in the deal for Salcedo. Several more role players, such as Nick DeLeon or Eriq Zavaleta, have also left the club.
A wave of young players appear ready to make strides in 2022. Jahkeele Marshall-Rutty, a 17-year-old, seems ready to play starting minutes at right back for TFC after making 11 appearances in 2021, while 19-year-old forward Jayden Nelson has been talked highly about by Bradley this preseason. Keep an eye on other youngsters such as Luca Petrasso, Jordan Perruzza or Ralph Priso-Mbongue. DeAndre Kerr, a forward who played three years with Syracuse, also signed a Homegrown deal with TFC. Kerr has Canada U-17 national team experience and could play meaningful minutes on the right wing.
Here is a closer look at 2022 Toronto FC:
---
2022 Toronto FC Season Preview
---
2021 Finish: 13th in Eastern Conference (6-10-18; 28 points, missed the playoffs)
Key Newcomers: Lorenzo Insigne, Carlos Salcedo, Jesus Jimenez
Key Losses: Richie Laryea, Mark Delgado, Jozy Altidore, Omar Gonzalez, Yeferson Soteldo, Justin Morrow.
---
Newcomer to Watch: Lorenzo Insigne
---
Insigne is the latest massive star to join TFC from a European league. Comparisons to the Sebastian Giovinco deal are obvious, but this has the potential to pay off even bigger. Insigne is still very much in his prime at 30 years old. He's scored six goals and provided five assists in 20 games with Napoli this season. If Insigne makes an immediate impact this summer, he'll capture the attention of the league and propel TFC's attack to new level.
---
The Pressure Is On: Alejandro Pozuelo
---
Pozuelo is a year removed from an MVP season, but his last season was a disappointment. He only scored one goal and had four assists in 14 starts. Pozuelo has shown based on the 2019 and 2020 seasons that he has a much higher standard. If he meets that standard, TFC will surely challenge for the playoffs.
---
Outlook
---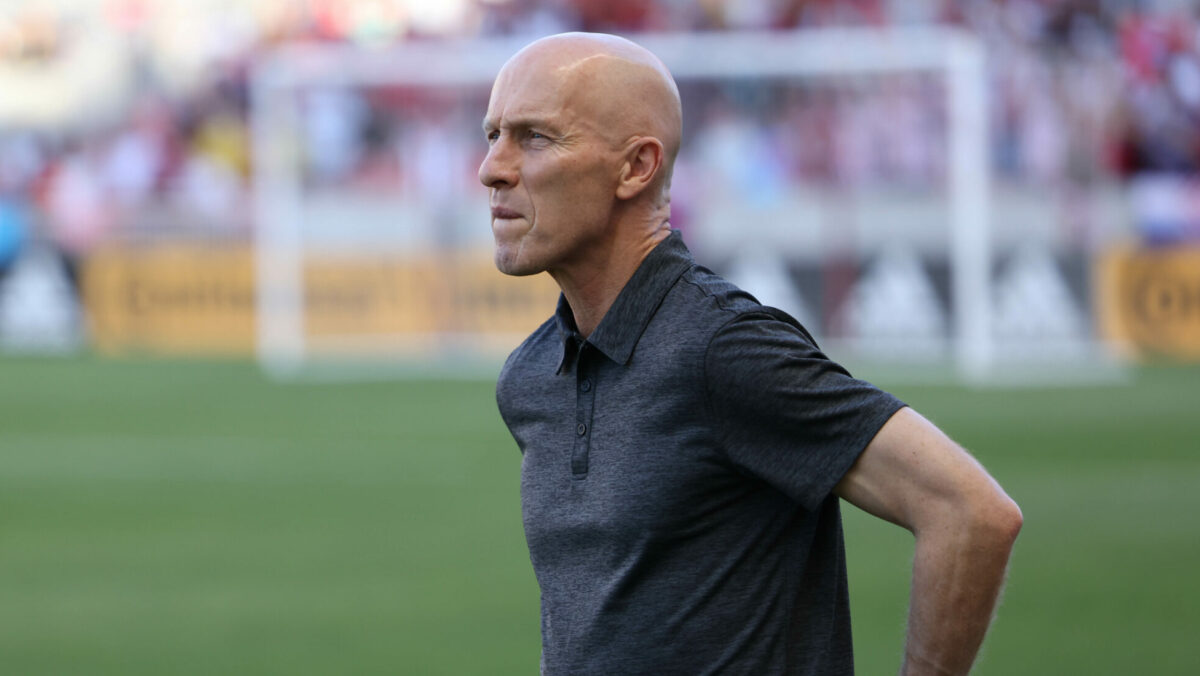 Toronto FC has nowhere to go but up. Only FC Cincinnati performed worse than Toronto in the Eastern Conference last season. The club desperately need an attack that gels together well, a group of consistent starters and defensive spine.
The club has certainly tried to address those needs, making a huge splash with the signings of Insigne and Salcedo. The coincides with the emergence of several key young players. There is an air of unpredictability with TFC, but fans shouldn't have any problem interpreting that as hope for an excellent season.
"I'm excited about what we're doing in Toronto," Bradley said. "There's a really good mix of some experienced players, some really talented young players and as always, trying to establish a better idea of what our football can look like. It starts always on the training field, as you implement different ideas."
The centerback tandem of Salcedo and Chris Mavinga offer TFC a strong spine with Michael Bradley sitting in front of them. Bradley led TFC in appearances last season and enters this season at 34 years old being coached by his father for the first time in his club career.
The loss of Mark Delgado, a consistent starter in midfield since 2015, will be felt. TFC still has a veteran midfielder in Jonathan Osorio to depend on. If Alejandro Pozuelo returns to the form he's shown previously in his career, Toronto's midfield is set up to control possession and create chances.
Toronto FC's attack turned in an awful 2021 season. The team's top scorers, a tie between Altidore and Osorio, only scored four goals apiece. Few MLS teams could use a signing the magnitude of Insigne more than Toronto.
One of the biggest issues for the team will come early in the season. Can new signing Jesus Jimenez impress before Insigne shows up? A bounceback year for Ayo Akinola would certainly help, too. Akinola is coming off a torn ACL and may not be ready as soon as the season begins. Jimenez and Akinola are set to compete for a starting spot season-round and the competition between them should be fun to watch. Nigerian forward Ifunanyachi Achara could stand in while Akinola gets up to speed, having impressed in preseason.
Toronto FC might be one of the most unpredictable MLS teams in 2022. Much of the team's success with this rebuild depends on the success of Insigne and Salcedo, plus the impact young players such as Marshall-Rutty could make.
---
Toronto FC Roster
---
GOALKEEPERS: Alex Bono, Quentin Westberg, Greg Renjitsingh, Luka Gavran
DEFENDERS: Carlos Salcedo, Chris Mavinga, Shane O'Neill, Lukas MacNaughton, Luke Singh, Kemar Lawrence, Luka Petrasso.
MIDFIELDERS: Noble Okello, Ralph Priso-Mbongue, Jonathan Osorio, Michael Bradley, Alejandro Pozuelo, Luca Petrasso.
FORWARDS: Jacob Shaffelburg, Jayden Nelson, Jahkeele Marshall-Rutty, DeAndre Kerr, Ayo Akinola, Jesus Jimenez, Ifunanyachi Achara, Jordan Perruzza.