Matt Freeze's recent move to New York City FC has provided the American goalkeeper with a major opportunity to become an MLS starter, and although Freese served mainly as a spectator with the Philadelphia Union, the experiences with the club could be crucial to his time up north.
Freese joined NYCFC last week in a trade with the Union, ending a four-year stay in Jim Curtin's squad and making the move to one of the Eastern Conference's title challengers. The 24-year-old was acquired for $350,000 of combined General Allocation Money over the next two years, and an additional $400,000 if certain performance-based metrics are met.
Jamaican international and three-time MLS Goalkeeper of the Year Andre Blake held the No. 1 job for all four years of Freese's time with the Union, forcing the homegrown shot-stopper to serve as a backup in Chester. However, with Sean Johnson leaving NYCFC this winter for Toronto FC, and Luis Barraza making only five MLS appearances to date, Freese will be confident in claiming the No. 1 job in Nick Cushing's squad.
"I am excited to be joining New York," Freese said in a club interview. "They are a Club with a rich history of success and player development. I'm buzzing to work with Nick Cushing, Rob Vartughian and the rest of the coaching staff to be able to reach my full potential. I look forward to working as hard and as smart as possible every day in order to contribute to the team and continue to hone my craft."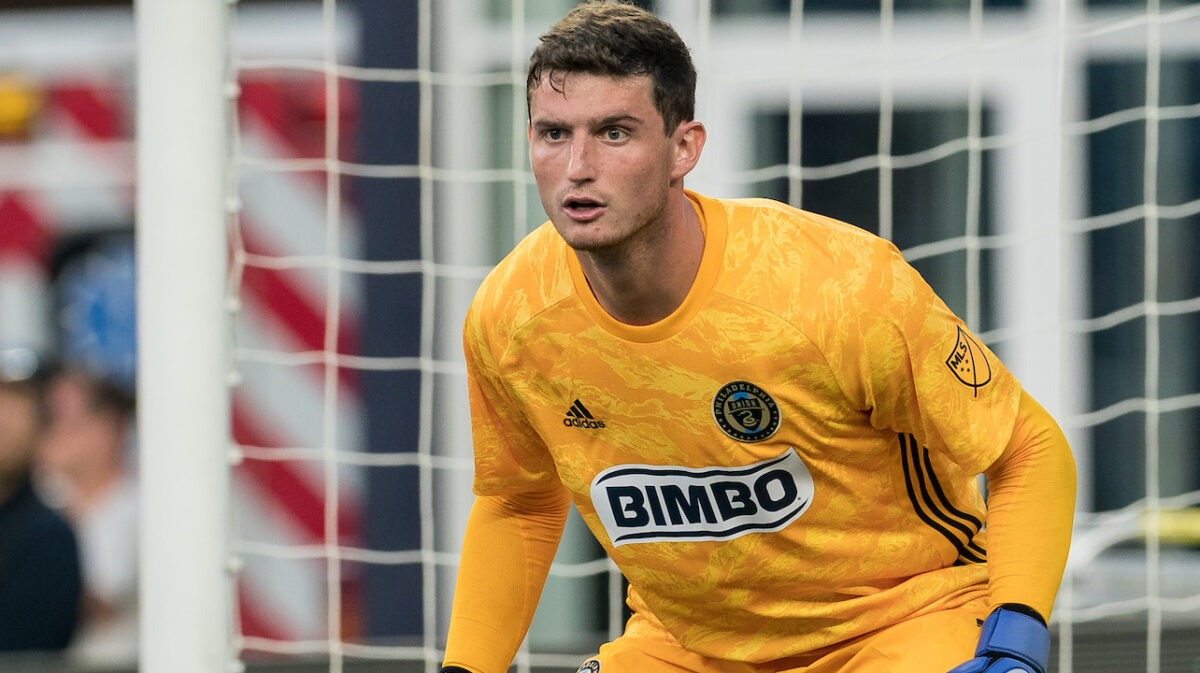 Freese made 17 MLS appearances for the Union during his time with the club, filling in for Blake during both the 2019 and 2021 seasons. Joe Bendik's promotion to the backup spot in 2022 forced Freese to Union II in the inaugural MLS NEXT Pro campaign, where he made 65 saves in 16 appearances, helping Marlon LeBlanc's squad reach the Eastern Conference Playoffs.
NYCFC is hoping for a successful second season under Cushing's leadership despite the offseason departures of key veterans Johnson, Maxi Moralez, Alexander Callens, and Anton Tinnerholm, all of whom played leading roles in the club's MLS Cup-winning season in 2021.
Freese will be hoping to hit the ground running with NYCFC, especially with a major opportunity in front of him to kickstart a long-term run as a starting goalkeeper.
"We are delighted to have been able to finalize this acquisition and would like to welcome Matt to New York," NYCFC Sporting Director David Lee said. "He is an extremely talented American goalkeeper who is coming into the best years of his career. He is an excellent shot stopper, and we believe is ready to take the next step in his career and we are excited to see his continued development at NYCFC.
"We knew there was a possibility that we would need to add a goalkeeper to our group this season and Matt has been our priority target and will provide excellent competition for Luis Barraza and Cody Mizell," Lee added. We believe that Matt complements our strong core of keepers at the Club, while also having the talent and opportunity to compete for the starting role."
NYCFC has four final friendlies during its spring camp before opening the 2023 MLS regular season at Nashville SC on Feb. 25.