Miles Robinson is back with the U.S. men's national team close to one year after earning his last cap for his country, and after overcoming a serious Achilles injury for majority of 2022, the Atlanta United defender is ready to pick up where he left off.
Robinson was called into the USMNT's March camp ahead of its final Concacaf Nations League group stage matches against Grenada and El Salvador. The 26-year-old was forced to watch the 2022 FIFA World Cup in Atlanta due to his long-term injury, which ruled him out of all but 10 matches for the Five Stripes last year.
Robinson is back to full fitness for both Atlanta United and the USMNT, but still uses his time on the sidelines as motivation to avoid any future spells there in 2023.
"I watched most of the World Cup from my couch with my family," Robinson said Tuesday to reporters. It was definitely tough at some moments, more mentally than physically," he said of his recovery. "The first few months, when you can't really walk, is definitely tough.
"Then towards the end when I could get out on the field," Robinson added. "But watching the World Cup was also mentally pretty tough. I use it for motivation at this point. I'm so grateful to be back out here with this team."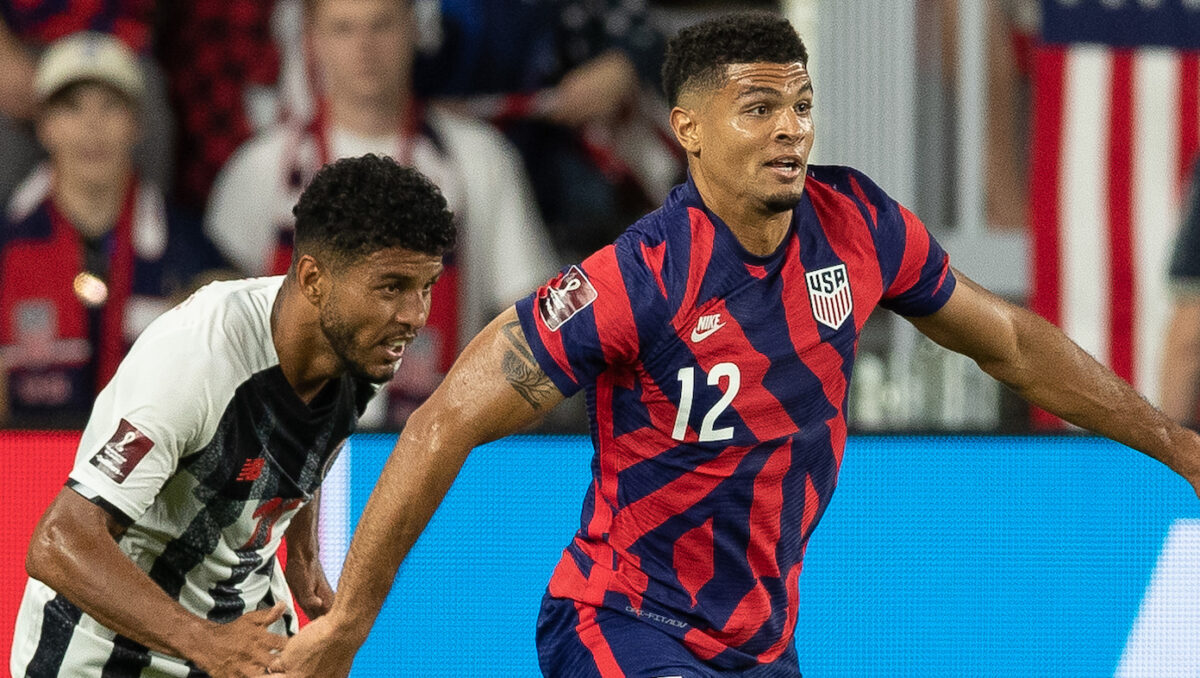 Robinson enjoyed a stellar year for club and country in 2021, earning MLS Best XI and All-Star honors before earning 14 caps with the USMNT. The 26-year-old also scored the winning goal for the USMNT in the Concacaf Nations League Final, a 1-0 triumph over rivals Mexico in the inaugural edition of the competition.
Robinson was one of several center backs fighting to earn a job in Gregg Berhalter's World Cup squad prior to his injury and will now be focused on his long-term role in the program with several competitive tournaments in 2023. Tim Ream, Mark McKenzie, and Auston Trusty will all join Robinson in the USMNT's centerback pool for March's two-match schedule, providing him with new opportunities to grow his chemistry alongside all three of them.
"He's someone that has been out for a long time, he had a terrible injury, it was such a shame," said interim head coach Anthony Hudson. "We all felt terribly for him because one, he's just a really, really good guy, good human being and a really important player. So for him to miss that much soccer and international soccer, and also the World Cup, was tough, was very tough for him."
"…He looks back to the Miles that we all know, which is not always guaranteed after what he's gone through and the injury that he had," said fellow USMNT defender Tim Ream. "But to see him come out on the other side, and to have him back in here with the group has been great. And to watch him today in training, doing the things that he's always done, is a good sign. So to have him back is only going to be a big positive for the team."
Robinson has helped lead Atlanta United to a 3-1-0 record through four MLS matches in 2023, conceding only three goals through 360 minutes of action.