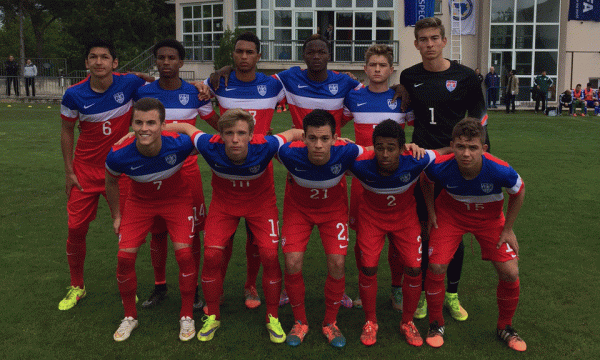 By RYAN TOLMICH
Despite snagging the lead in the 22nd minute, the U.S. Under-18 Men's National Team was forced to settle for defeat against Bosnia & Herzegovina's U-19s on Wednesday.
The U-18s allowed a pair of second half goals en route to a 3-1 loss to Bosnia and Herzegovina on Tuesday in Medjugorge, Bosnia, in the first of two friendlies against the European nation.
Mukwelle Akale opened the scoring for the U.S. in the 22nd minute via a penalty kick, one that was drawn as forward Brooks Lennon took down a long pass and moved past a defender into the box before being dragged down. Akale stepped to the spot and buried the penalty kick to give the U.S. the 1-0 lead, one that would last just five minutes.
Bosnia and Herzegovina's Andrej Modic equalized with a deflected free kick in the 27th minute before Amer Gojak and Kerim Memija contributed goals in the 57th and 63rd minutes, respectively, to seal all three points for the Europeans
The U.S. will get another crack at Bosnia on Thursday in a rematch.
What do you think of the result? What do you expect from the U.S. U-18s on Thursday?
Share your thoughts below.