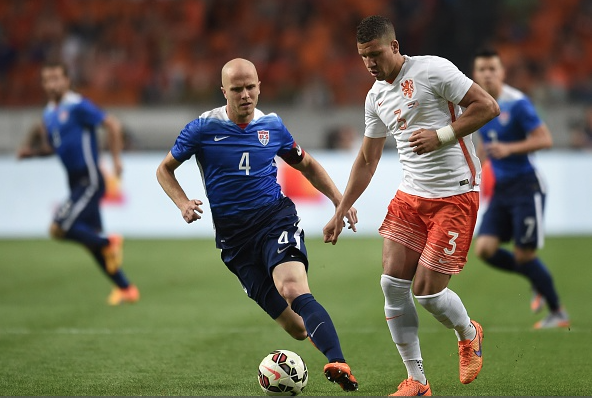 By DAN KARELL
There were plenty of youngsters who shined in a few moments of brilliance, but there was one member of the U.S. Men's National Team who shined brighter than the rest.
Veteran midfielder Michael Bradley orchestrated the attack all game, but played key assists late in the game to help the U.S. to a stunning 4-3 victory over the Netherlands in Amsterdam. Bradley set up DeAndre Yedlin, who passed across the face of goal to John Brooks which made it 3-2, before delivering the corner kick that was eventually blasted home by Danny Williams, thanks to a lucky deflection, to tie the match at 3-3 in the 89th minute.
Seconds later, Bradley played Jordan Morris into the box, and Morris played a similar pass to the one Yedlin played earlier in the half. This time, it was Bobby Wood slotting home to give the U.S. an improbable win.
Bradley's performance made him an easy choice for SBI USMNT Man of the Match honors. Honorable mention goes to Jordan Morris, Kyle Beckerman, and DeAndre Yedlin.
What did you think of Bradley's performance? Which player stood out the most to you in the USMNT's 4-3 victory over the Netherlands?
Share your thoughts below.