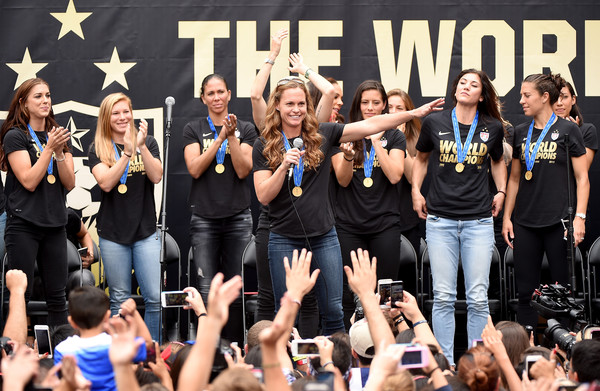 By DAN KARELL
The U.S. Women's National Team are taking their World Cup title celebrations to the Canyon of Heroes this Friday.
New York City mayor Bill de Blasio announced that the USWNT will be honored with a ticker tape parade in downtown Manhattan, with the parade beginning at 11 a.m. The parade route will take the USWNT through the Canyon of Heroes, a stretch of Broadway that begins at Battery Park and ends at City Hall.
Anyone can attend the parade, and fans can sign up for a special ceremony at City Hall that will take place following the parade. Fans can sign up for the ceremony at this link here between 2-4 p.m. on Wednesday.
The USWNT join the likes of the New York Yankees, New York Mets, New York Rangers, Albert Einstein, Nelson Mandela, Pope John Paul II, and the astronauts from the Apollo 11 mission as teams and individuals who have been honored with a ticker tape parade in New York City.
———-
What do you think of this news? Do you plan on attending the event? Excited to see how far soccer has come in the USA?
Share your thoughts below.