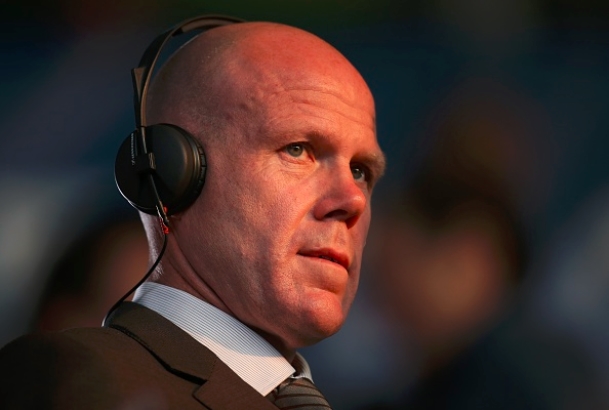 The U.S. Under-19 Men's National Team first tournament of 2016 is just around the corner, and head coach Brad Friedel revealed his first roster of the new year for it.
The Copa de Atlantico tournament in Canary Islands, Spain, began on Wednesday and will run until Feb. 6. The Americans will play Spain on Feb. 2 (1:30 p.m.), France on Feb. 3 (11 a.m.) and the Canary Islands on Feb. 5 (11 a.m.).
Friedel has decided to call in 23 players for the camp, and many of the players will have the chance to impress the new U.S. coach in order to potentially secure a future spot on the U.S. roster that will play in the 2017 CONCACAF U-20 Championship in Nicaragua.
Here is the entire U-19 roster for the upcoming competition:
Goalkeepers (3): Benjamin Hale (FC Dallas; Frisco, Texas), William Pulisic (Richmond United; Mechaniscville, Va.), Kevin Silva (PDA; Bethlehem, Pa.)
Defenders (8): Reggie Cannon (FC Dallas; Grapevine, Texas), Tanner Dieterich (RSL Arizona; Nashville, Tenn.), David Longo (Weston FC; Weston, Fla.), Hector Montalvo (FC Dallas; Frisco, Texas), Edwin Munjoma (FC Dallas), John Nelson (Internationals Soccer Club; Medina, Ohio), Grant Robinson (DC United), Auston Trusty (Philadelphia Union; Media, Pa.)
Midfielders (9): Eric Calvillo (Real SoCal; Palmdale, Calif.), Pierre Da Silva (Orlando City SC; Port Chester, N.Y.), John Denis (Beachside SC; Yorktown Heights, N.Y.), McKinze Gaines II (Lonestar SC; Austin Texas), David Loera (Orlando City SC; Orlando, Fla.), Terrell Lowe (Portland Timbers; Hillsboro, Ore.), Weston McKinnie (FC Dallas; Little Elm, Texas), Djordje Mihailovic (Chicago Fire; Lemont, Ill.), Paxton Pomykal (FC Dallas; Highland Village, Texas)
Forwards (3): Simon Lekressner (Crossfire Premier; Bellevue, Wash.), Brian Saramago (New York Red Bulls; Garden City Park, N.Y.), Ethan Zubak (LA Galaxy; Los Angeles, Calif.)
—
What do you think of this roster? What are you expecting from the U-19s in 2016 and beyond?
Share your thoughts below.