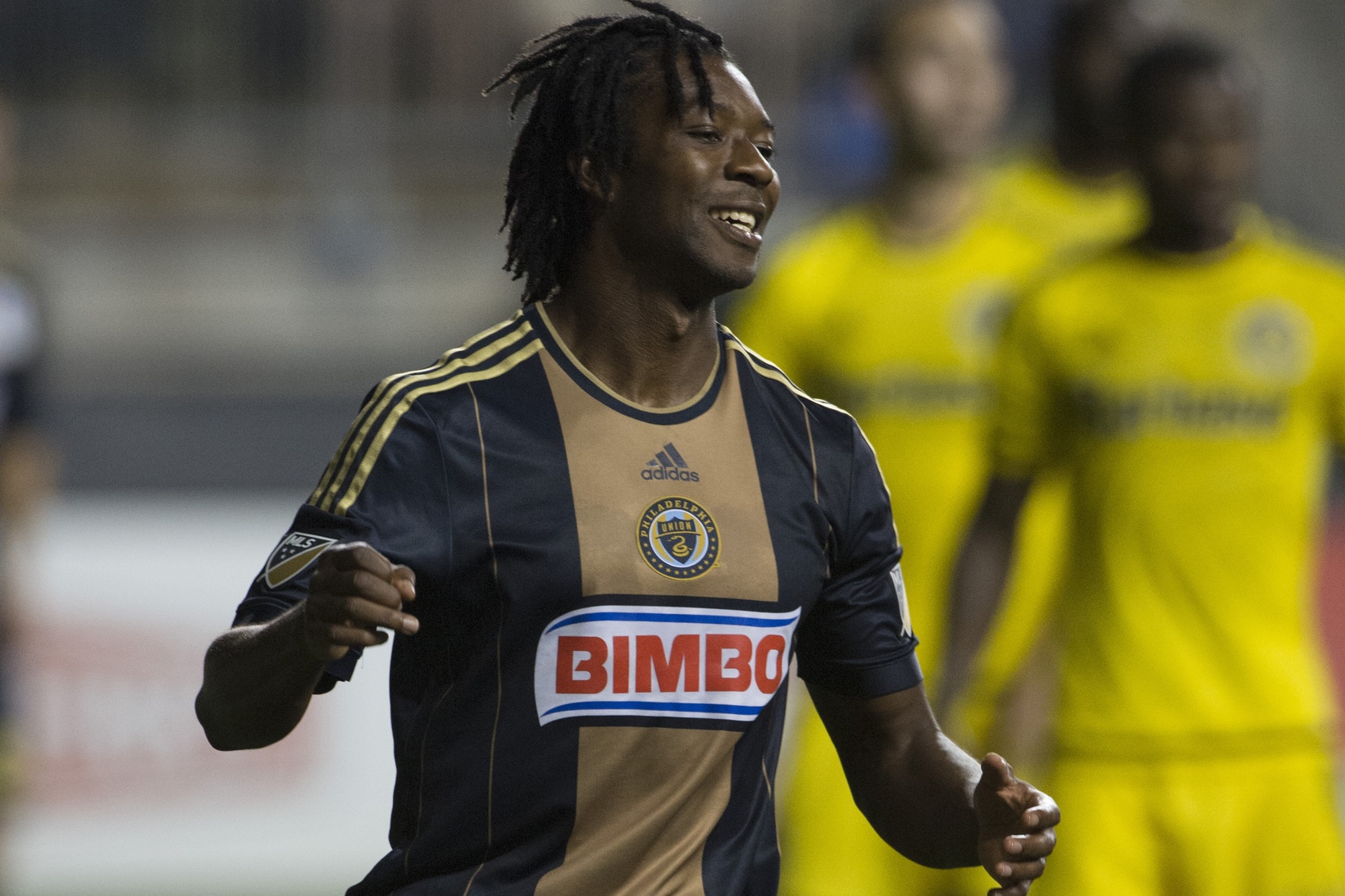 The New York Cosmos have lost a key part of the club's 2015 title run, but, in his place, the club have added a valuable piece to a midfield weakened by the departure of Marcos Senna.
Winger Walter Restrepo has joined the Philadelphia Union after featuring for the Cosmos in 2015. In exchange, the NASL champions have received an undisclosed transfer fee as well as a one-year loan deal for Union midfielder Michael Lahoud.
The deal for Lahoud is a season-long loan deal with limited recall.
Restrepo, who previously featured for the San Antonio Scorpions and Fort Lauderdale Strikers, made 22 appearances for the Cosmos this past season while adding three goals. Lahoud, meanwhile, has made 58 appearances for the Union since joining the club from Chivas USA in 2012.
"We have now a very strong core in the middle with Lahoud, (Ryan Moffat) and (Danny) Szetela," Cosmos head coach Giovanni Savarese told SBI. "We have options there as well, but those are three players that can give us a lot of solidity in the middle. They're all different in their own way, but they are very solid players in that area. He will add something very positive there. He's a very good player and we're excited to bring him in as part of our team."
"From the beginning of the year, we have been in touch with (Restrepo) and he expressed his desire to have a different experience, so we helped him to be able accomplish that. Not only that, we were able to make a very good deal for us and get something that all parties are content with. We're getting a very good player from the Philadelphia Union as well."
With the move now finalized, Savarese says that the Cosmos remain in the market for several pieces, one of which is a foreign center back that the club expects to finalize shortly. In addition, Savarese says that the club remains open to outside replacements for Restrepo, although he remains confident in several of the players that are currently with the first team.
"We have other players that we're talking in that are a bit different, but will still help us on the wing," Savarese said. "I think with some of the guys on the first team as well, Sebastian (Guenzatti), (Ruben) Bover, (Andres) Flores, we have some interesting players there.
"With Restrepo, there was a lot of speed and one-on-one situations, but obviously we are currently talking to some players that will also bring something interesting in that manner and might bring some other things as well."
What do you think of the deal? How will Restrepo fare with the Union? What do you expect from Lahoud this season?
Share your thoughts below.