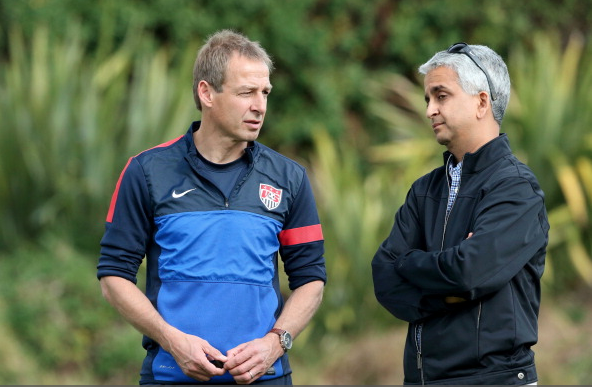 Just days after former U.S. Men's National Team defender Alexi Lalas firmly stated that the United States is capable of hosting a future World Cup on its own, reports have surfaced linking a joint bid between the U.S. and another CONCACAF nation.
According to ESPN FC, the U.S. and Mexico are reportedly in talks over a joint bid that would see the 2026 World Cup come to North America. Both sides are said to have met at the recent FIFA Congress in Mexico City, while further conversations on the matter will take place in the next few months.
ESPN FC is also reporting that Mexican Football Federation president Decio de Maria has held talks with FIFA president Gianni Infantino about the matter, increasing the likelihood that such a bid would be accepted.
"Mr Infantino was very enthusiastic about my idea for a joint bid and wants me to pursue this further," De Maria said.
The U.S. last hosted the World Cup in 1994, its only time housing the competition. A bid for Mexico would be their third, including previous competitions in 1970 and 1986.
What do you think of the two sides potentially banding together? Would you rather the U.S. push to host a World Cup on its own?
Share your thoughts below.