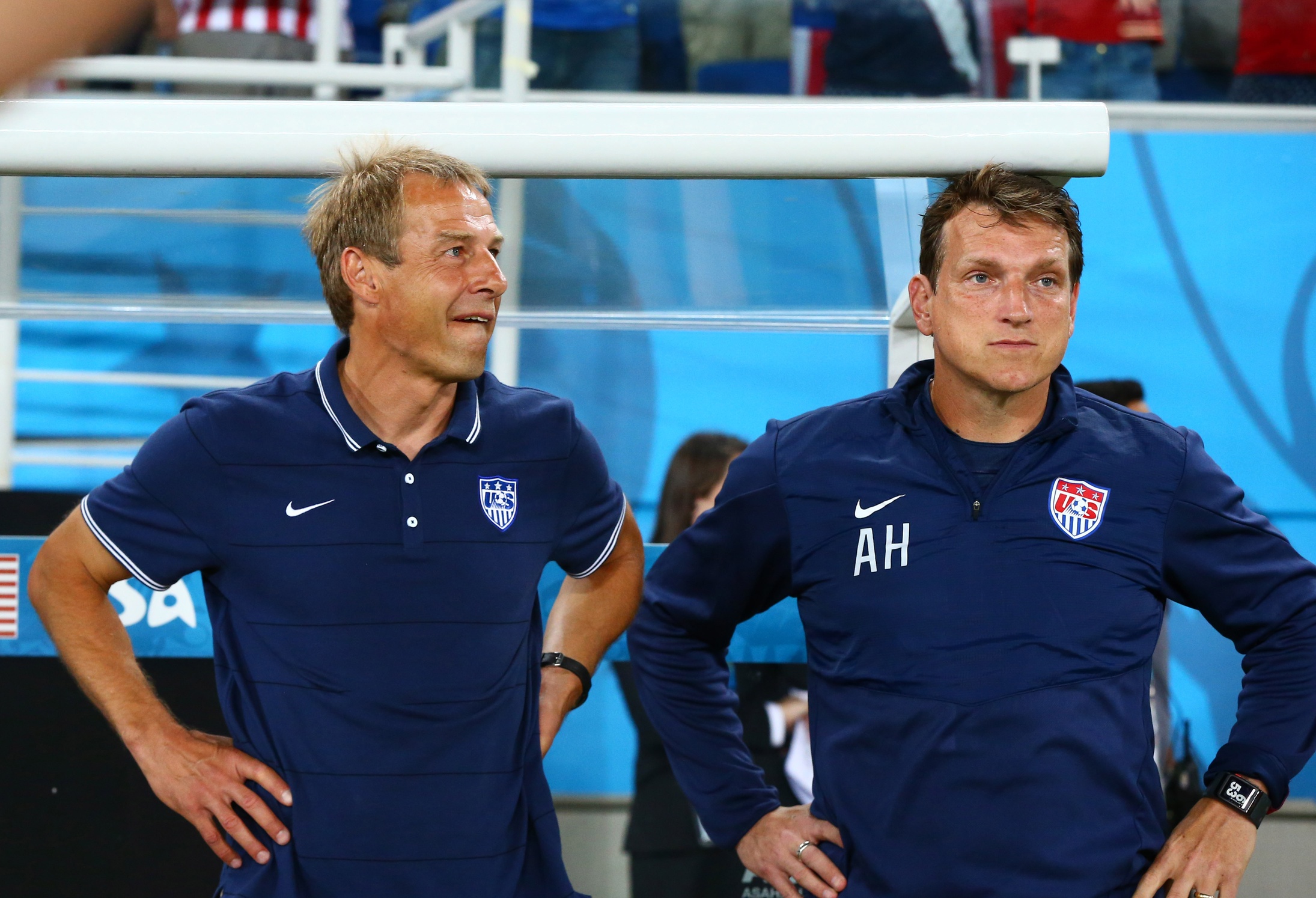 U.S. Men's National Team assistant Andi Herzog played eight years with Werder Bremen during his playing career, and the Austrian coach hinted that he could be tempted to return to the club as a manager following the job's recent opening.
Werder Bremen fired manager Viktor Skripnik on Sunday following the club's fourth defeat in as many matches to open the Bundesliga campaign. The move comes following a resounding 4-1 loss to Borussia Monchengladbach, one which saw USMNT forward Aron Johannson sent off with a red card.
Herzog was in the stands for that match observing the forward and, when asked about the recent opening, he said he would be interested. During his time with Werder Bremen, Herzog played with Frank Baumann, who is the club's current sporting director charged with appointing a new manager.
"Everyone would love to do it," Herzog said, according to German outlet Kreiszeitung. "Werder is something very interesting to me, but I would not want to put my name forward."
According to reports, Herzog and Jurgen Klinsmann have struck an agreement that would allow the Austrian out of contract should he receive an offer from a Bundesliga club.
Herzog joined the USMNT program as an assistant in 2011 after previously serving as an interim and assistant coach with Austria. The 48-year-old took charge of the U.S. Under-23 Men's National Team during the group's unsuccessful qualifying run towards the 2016 Olympic games.