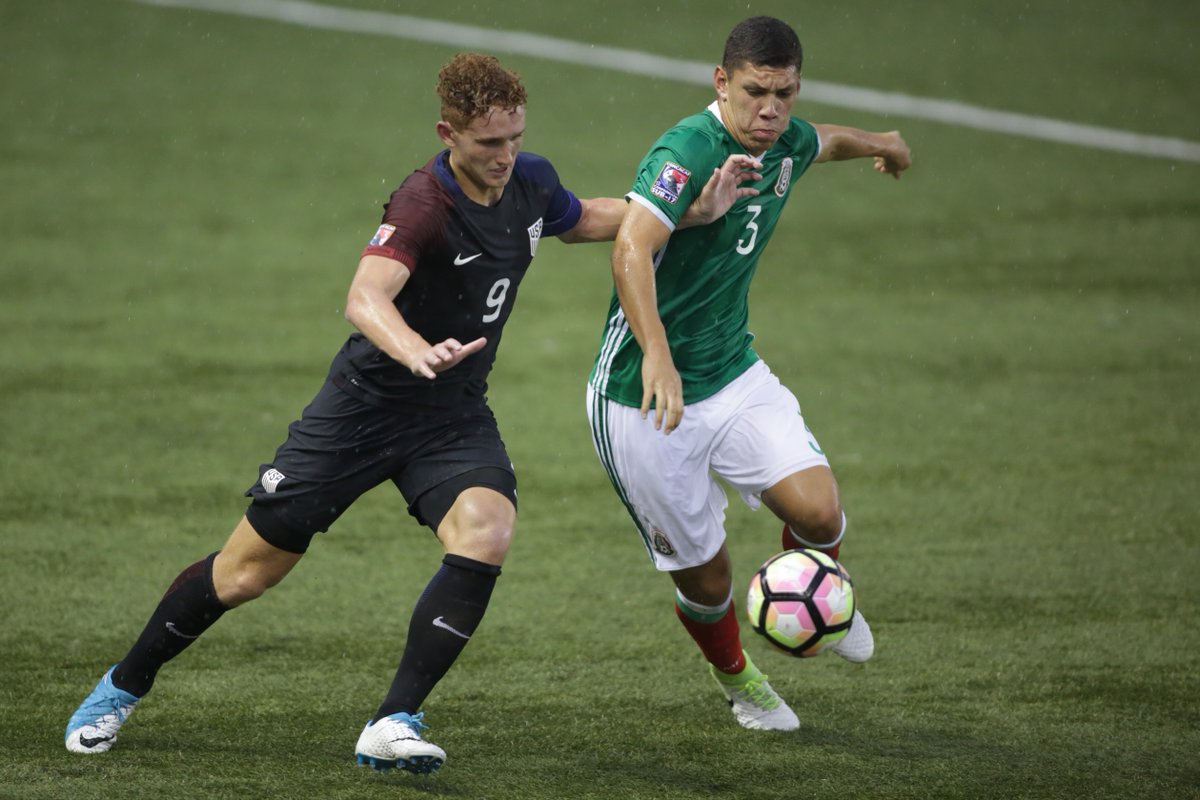 Wednesday's match between the U.S. Under-17 Men's National Team and the Mexico U-17s certainly lived up to the hype and, when all was said and done, it was the U.S. that emerged victorious from a legitimate thriller.
Forward Josh Sargent provided two goals and an assist for the U.S., helping lead the way in a thrilling 4-3 win over their biggest rivals in Wednesday's CONCACAF U-17 Championship group stage match. The win propels the U.S. to the top of the group and into the next round with six points through two matches. In addition, the victory is the U.S.'s first ever win over Mexico in a CONCACAF U-17 Championship.
Just six minutes in Mexico seized an early advantage via a Roberto de la Rosa goal, but the U.S. bounce back 20 minutes later on Sargent's first of the day.
Sargent added his second goal in the 40th minute, but the lead wouldn't last until halftime thanks to another de la Rosa goal for El Tri. Just six minutes into the second half, though, the U.S. was back on top as Blaine Ferri fired home a pass from Andre Carleton to push the score to 3-2.
In the 84th minute, Ayo Akinola scored what turned out to be the game-winner, scoring on a one-time finish from a Sargent pass. A late own goal from Jaylin Lindsey proved little more than a consolation for Mexico, who remain on three points ahead of a clash with Jamaica in their third and final match of the opening round.
The U.S., meanwhile, returns to action on Saturday against El Salvador knowing their spot in the next round is fully sealed. There is still something to play for, though, as the U.S. looks to finish top of the group with a draw or win in their final match.