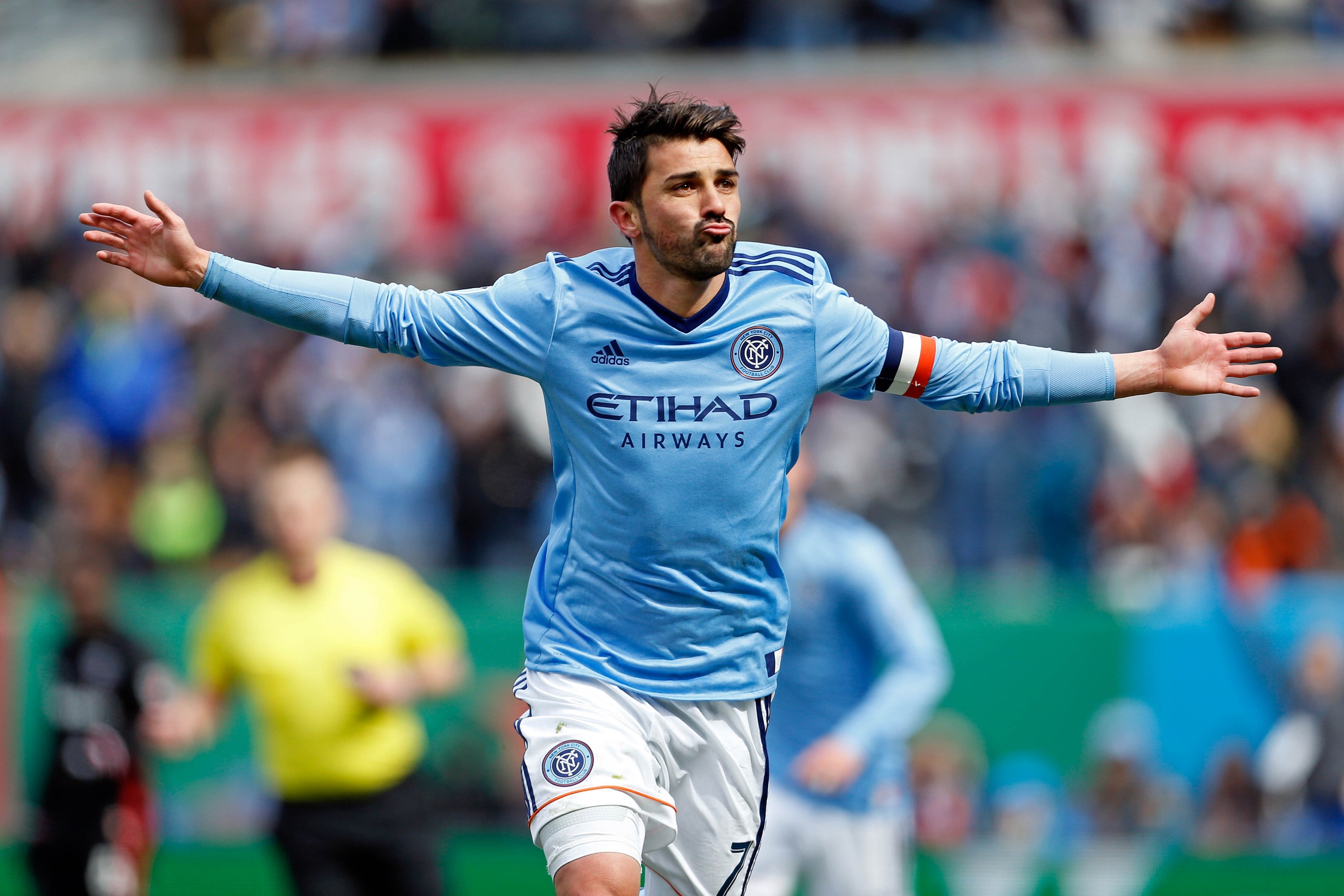 David Villa will be spending at least one more year in the Big Apple after being signed to a one-year contract extension.
The team's first signing, captain and record goal scorer shows no signs of slowing down following winning the MVP last season. In seven appearances this season, Villa has netted five goals and provided three assists.
"Three years ago, we started a very good project to build this amazing club and they chose me to be the first captain which I'm still so proud of," Villa said in a statement. "When I look back to those first days in 2014, it's really amazing to see how far we've come in such a short space of time and to know that there is so much potential for us to continue growing, on and off the field.
I'm so happy here in this city and at this club, I am fit and I can do things on the pitch – I'm not ready to go to the sidelines. That's why continuing here and signing this contract was a really easy decision for me."
The Spanish forward was able to lead the club to their first ever playoff berth in their second year of existence last season, scoring 23 goals. In his career for NYCFC, Villa has found the back of the net 46 times assisting on 15 more goals.
"He's brought a level of professionalism to the squad which was important in launching the club," added sporting director Claudio Reyna. "He trains every day like a top professional, he competes in every game to win and he sets the example for all of the other players to match."
Villa and NYCFC return to action on Sunday for a match against Atlanta United.