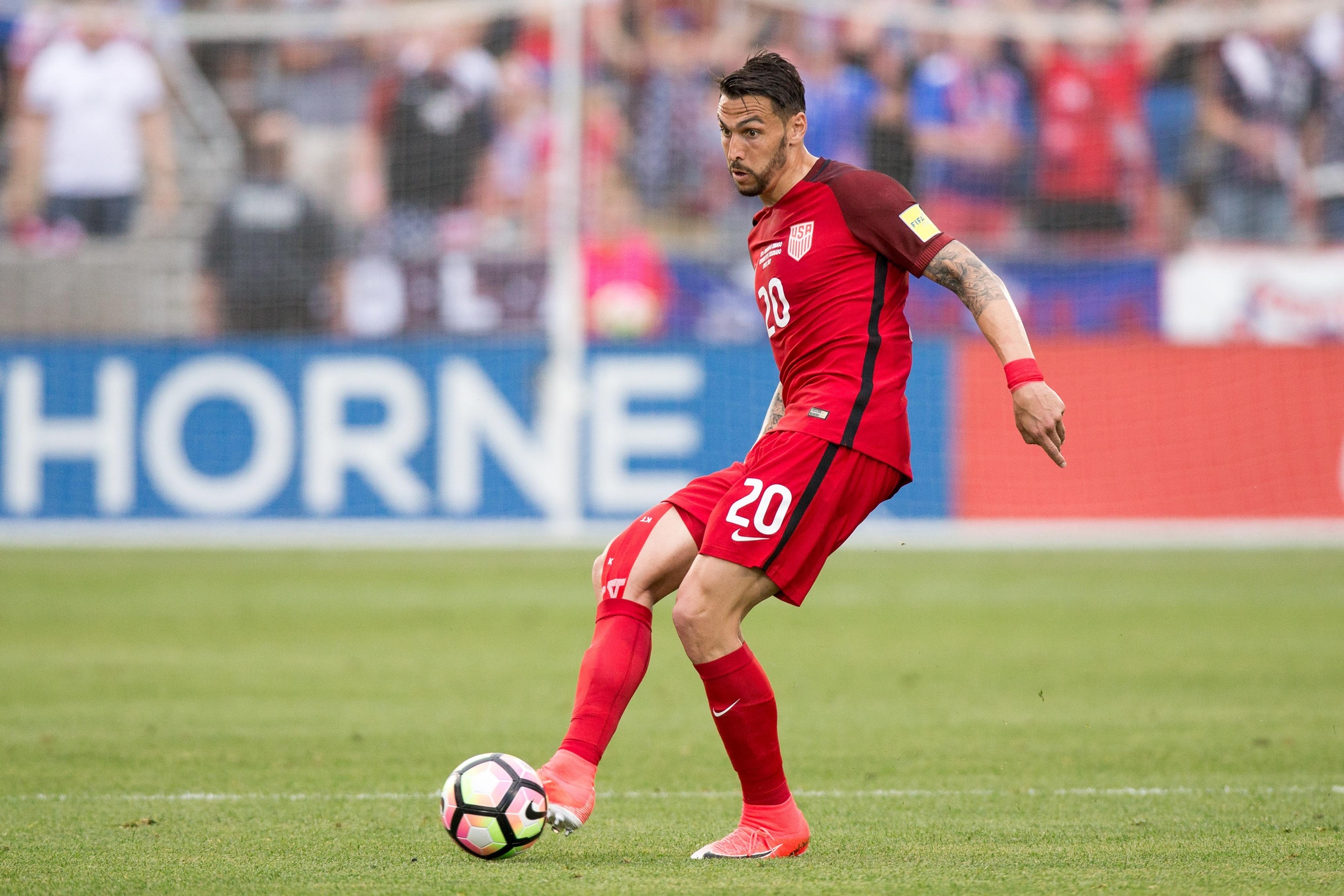 The U.S. Men's National Team is missing a key piece in the heart of the defense, but Bruce Arena is plenty confident with the group he has assembled to anchor the backline heading into two difficult World Cup qualifiers.
John Brooks' injury is certainly a big one for the USMNT. It deprives the U.S. defense of a key piece right in the middle for not just the upcoming clashes with Costa Rica and Honduras, but the two that follow it as well. Brooks' World Cup qualifying campaign is finished, and it will be up to the rest of the centerback pool to pick up the slack in his absence.
Granted, Brooks wasn't exactly a shining star the last time the U.S. took on Costa Rica in a qualifier. The Wolfsburg defender was one of several scapegoats in the 4-0 loss last November, one which cost Jurgen Klinsmann his job. Still, it's impossible to deny how good Brooks can be at his best, as a look back at last summer's Copa America body of work alongside Geoff Cameron showed a glimpse at what very well could be the starting pairing at the World Cup.
Now, Arena turns towards a unique bunch of defenders with each bringing something different to the mix.
"I think we have five center backs in camp," Arena said. "We're in a good spot. Out of those five centerbacks, three of them were in the Gold Cup and the other two played the last time around so we're in good shape there I think."
The picture likely starts with Cameron, who is a piece that can be shifted either forward or to the right. DeAndre Yedlin's injury makes Cameron an option as a fullback, but Arena may very well be comfortable with someone like Graham Zusi starting on the outside. If so, Cameron is a lock to start at centerback, but the question remains on who partners him.
Typically, coaches will look to start a left-footed defender in that left centerback role, and Arena could certainly do so if he'd like to. Matt Besler is the veteran option, and he's a player that's played in these types of games before. Besler has plenty of World Cup qualifying experience, and World Cup experience, and that experience could be vital against a Costa Rica attack as dangerous as any in CONCACAF.
There's also Tim Ream, who may be the most in-form defender of the bunch. The Fulham centerback has gotten off to a hot start in Championship play and has seemingly climbed the ladder a bit in recent months. Ream provides valuable depth at both left back and in central defense, but his play on the club level appears to have him in the mix for a more regular role going forward.
However, Arena isn't married to the idea of playing a lefty on the left, and could opt to change things up.
"It helps," Arena said. "I don't think it's required. There's this guy Lionel Messi who plays on the right side (and is left footed)."
With that in mind, Omar Gonzalez may be the most natural fit. He has the size, like Brooks does, and the aerial ability to help the U.S. control things inside their own box. He played with Cameron and Ream in the 1-1 draw with Mexico earlier this year, and it was a performance that was certainly a strong one. The U.S. largely held its own against El Tri with three centerbacks in the team, and it's a look that could be deployed once again over the next two matches.
The trio of Cameron, Gonzalez and Ream would certainly make sense if Arena were to go that route, but Arena did opt for a more traditional two centerback pairing of Gonzalez and Besler last time around. Granted, that was in the Gold Cup against a weakened Costa Rica team, but the blueprint is still there following a straight-forward 2-0 win.
Likely on the outside is Matt Hedges, who will need to make up some ground after a difficult Gold Cup and a frustrating return to FC Dallas. For the Costa Rica game, at least, Arena will likely turn to the defenders with a bit more experience and confidence, making Hedges unlikely. Both Cameron and Besler will be suspended with their next yellow cards, and having Hedges around is future cover in case anything goes wrong in Friday's match.
With all of that said, Arena has options heading into the upcoming set of matches. He has several defenders with several strengths, and even several different formations in which to use them. The loss of Brooks hurts, and the rest of the USMNT centerback pool will now be tested in two vital matches.