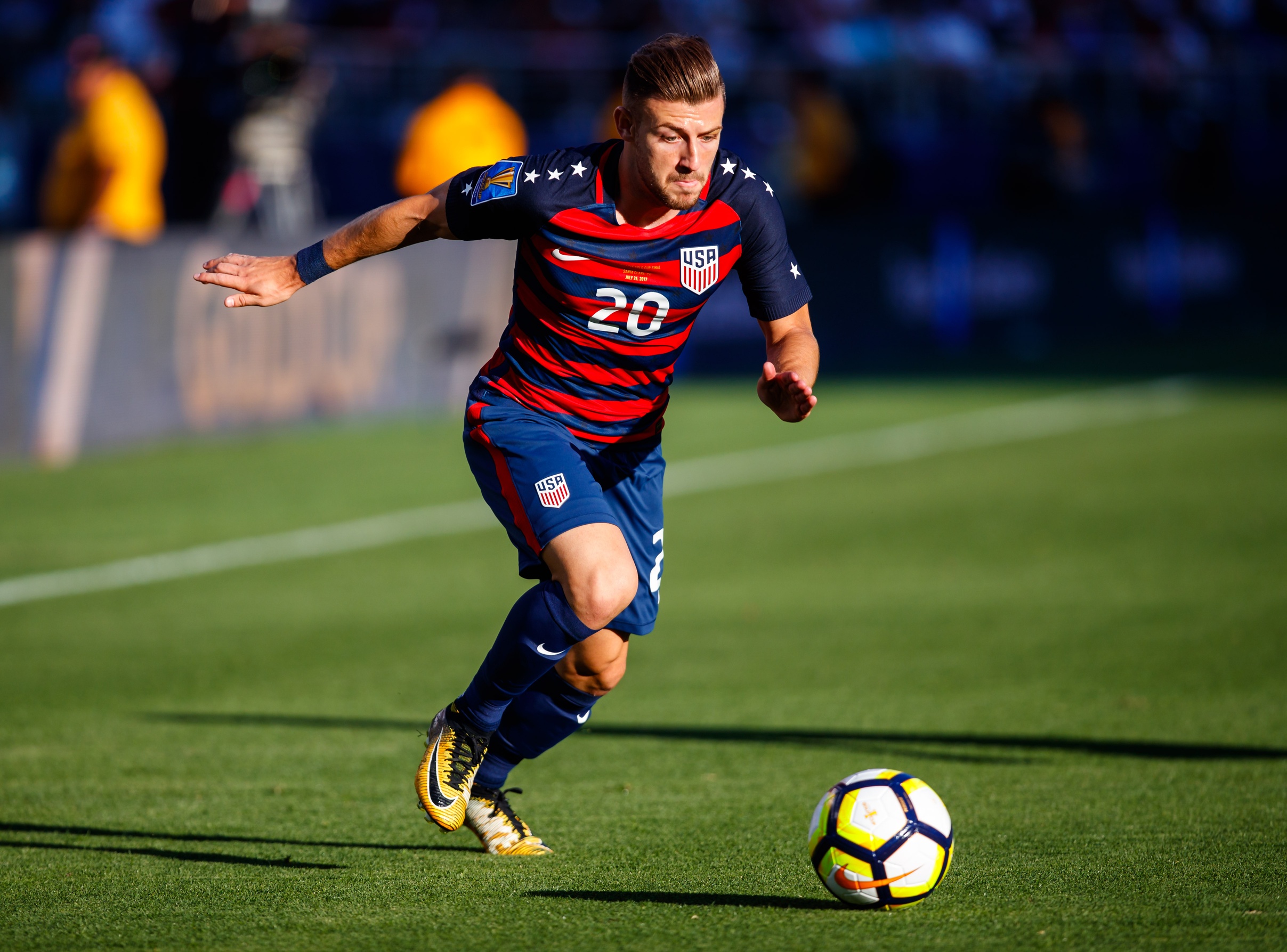 No MLS team was busier at the tail end of the secondary transfer window than D.C. United.
Two players left the club while four new ones came into the fold. They took a roster filled with old, familiar MLS names on the wrong side of 30 and replaced them with younger players brought in from foreign leagues that many fans may not recognize right away.
Gone are the familiar old horses of Bobby Boswell and Lamar Neagle. Boswell is a 34-year-old central defender who's best days are behind him. He was a reminder of D.C. United's recent run of success as well as the strong teams they fielded in the early days of MLS. He's gone from a regular and reliable part of the team's back four to starting only about half of their games and leaving the club for a mere third round draft pick in the 2019 Draft.
Neagle is a little younger at 30, but he's an attacking midfielder with more yellow cards (four) in 2017 than goals and assists combined (one goal, zero assists). His drop in form was rather steep. He was United's leading scorer with nine goals last year, and now the club was happy to send him back to Seattle Sounders for a fourth round pick next year.
The more exciting part of this retooling is the players coming in.
The immediately recognizable face is U.S. Men's National Team winger Paul Arriola, who is the crown jewel of this transfer window. The signing wasn't cheap, either. He arrives at the club for a transfer fee over $3 million and commands a whopping annual salary of more than $1 million. Then there's the $500,000 in allocation money the club sent to LA Galaxy for his MLS rights.
This is a fairly significant coup for the club, and MLS as a whole. Here is a young American, who was becoming a staple on a competitive Liga MX side in Club Tijuana, moving to one of the most storied clubs in MLS. He started 13 matches for Xolos in the 2017 Clausura, scoring twice and tallying three assists, as the club finished with best record in the campaign. His four year career in Mexico saw him score 11 times in 114 total appearances.
Arriola is also a growing force with the USMNT. He started four of the six games in the 2017 CONCACAF Gold Cup run. He didn't score or provide any assists, but he was a constant force along the wing for the Americans, taking 10 shots and winning eight fouls. He's made 11 total appearances at the national team level, scoring two goals.
The other significant additions aren't strong household names, but they are younger and have plenty of room for development.
Hungarian international midfielder Zoltan Stieber suddenly becomes the elder statesman of the starting eleven at 28 years of age. He's very well traveled for his age, so its hard to get excited about what he brings to the table. Stieber arrives from FC Kaiserslautern in the 2. Bundesliga, but he's seen action with eight different clubs since leaving Aston Villa's academy. He's been fairly productive in the German second division with 26 goals and 38 assists in 129 games with a handful of teams.
Things only get younger from there. They club added a loan signing in Bruno Miranda from Universidad de Chile. The 19-year-old Bolivian already has three caps with the Bolivian National Team. He's a difficult player to quantify, though. He only had three senior team appearances for the Chilean champions and he never scored. He probably isn't ready for full time MLS action, but with D.C. United's season more or less over and the lack of any center forward standouts, he could thrust his way right into the front of the attack.
Defensive midfielder Russell Canouse is the other potentially exciting addition to the squad. The Lancaster, Pennsylvania native is only 22 years old and returning to America for the first time since he was a New York Red Bulls youth prospect in 2010. He is a holding midfielder with an effective passing game who will step right in as a shield for a United backline that has allowed the most goals in the Eastern Conference.
All told, D.C. United could have three or four brand new starters in their lineup when they host Real Salt Lake on Saturday night. Arriola is a surefire starter along the right wing and the very versatile Stieber should be on the other side. Those additions should push the aging Lloyd Sam and Patrick Nyarko out of the starting eleven. The two new starters could create more for the young Luciano Acosta in the number ten role.
The 35-year-old Marcelo Sarvas could make way for Canouse, who presents a younger central midfield partner for the still developing Ian Harkes. More youth and speed in the midfield could ease pressure on the back four and reduce the high volume of goals conceded.
These changes aren't enough to turn D.C. United into a playoff contender this season. The newcomers are young with a lot of upside, but aren't going to form a great unit right away. Many of these guys are still developing into valuable pieces, and if they continue that development as expected, D.C. United will be back on the road to the playoffs in no time.