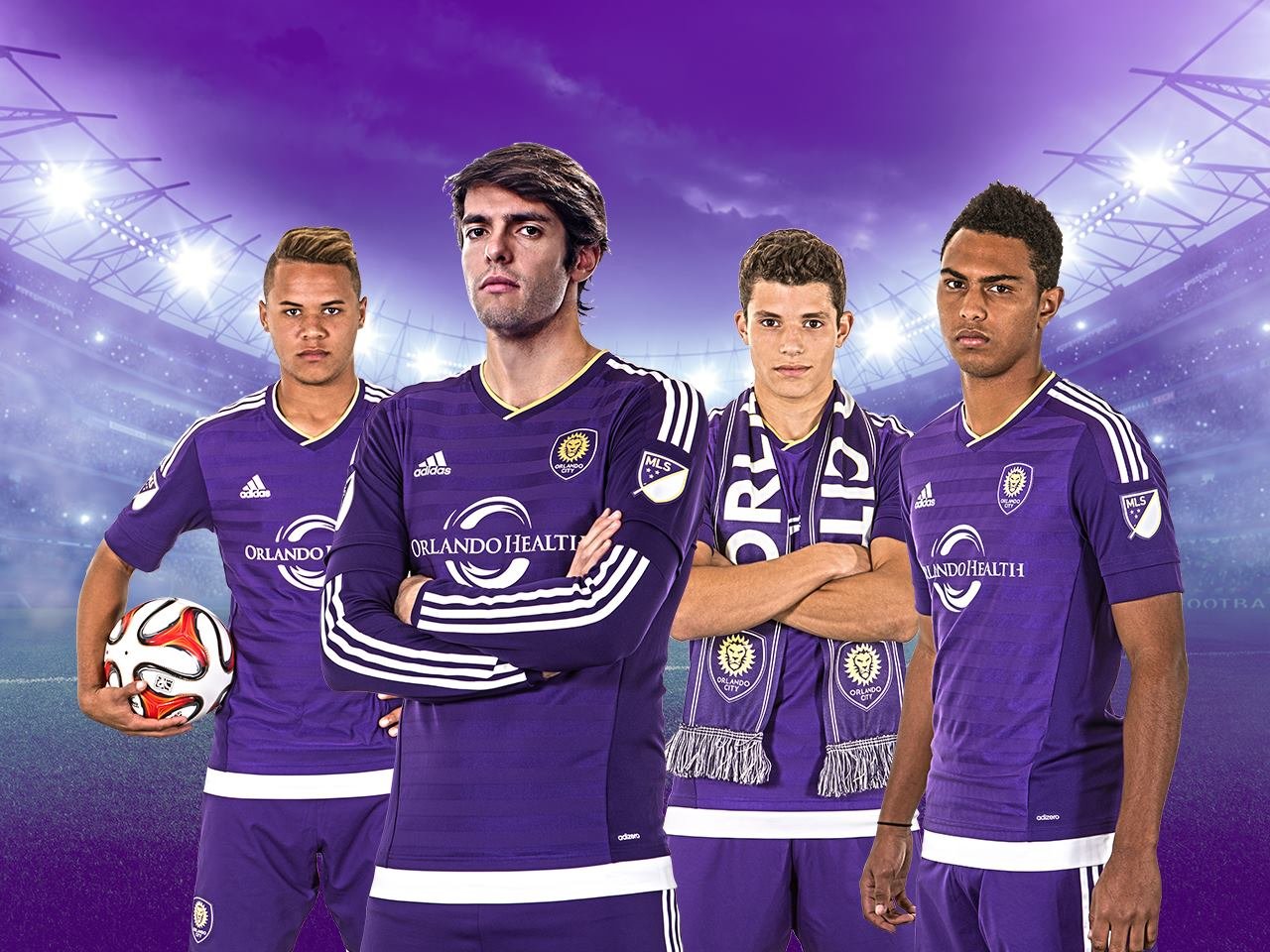 By MIKE GRAMAJO 
ORLANDO, Fla. — With only four months to go until their Major League Soccer debut, Orlando City's identity is coming to fruition and they're bringing purple with them. 
Orlando City Soccer Club revealed their inaugural MLS home kits, designed by Adidas, on Wednesday morning. The jerseys will be available in stores Dec. 1. 
"We wanted to make sure we had a unique item. We wanted it to be classy and special and it's a piece of Orlando," said club president Phil Rawlins. "They will be ready by the first of December. We were promised the shipment by Adidas that they will come in between Nov. 15 and Dec. 1, so we hope to have them on sale for the first. We're a club of the fans. We're here for the fans, it's about the fans and community."
The purple jersey with dark purple hoops also features a gold neckline and gold crown silhouette on the back, which pays homage to the team's USL titles. The club's USL badge is stitched into the inside of the shirt. 
Orlando Health will remain as the team's shirt sponsor heading into MLS after four years of sponsorship in USL Pro. 
"It's a great kit and has a lot of meaning," said Luke Boden, who recently signed his MLS deal with the Lions. "It feels different, it breathes a lot more. I like how fans played a part in the home kit, it's a great shirt overall."
Fans can preorder online; season-ticket holders receive a 10 percent discount. According to Rawlins, the away kit will be unveiled during MLS Jersey Week, which usually falls in the first week of March prior to the season opening. A third kit, however, is not in the plans for the club in 2015.
Up next for Orlando City is the MLS Expansion Draft, set for Dec. 10. OCSC has the first pick after beating fellow expansion side New York City FC in the expansion priority draft in October.
————
What do you think of the new kit? Do you like it? Hate it? Happy to have a team wearing purple in MLS?
Share your thoughts below.