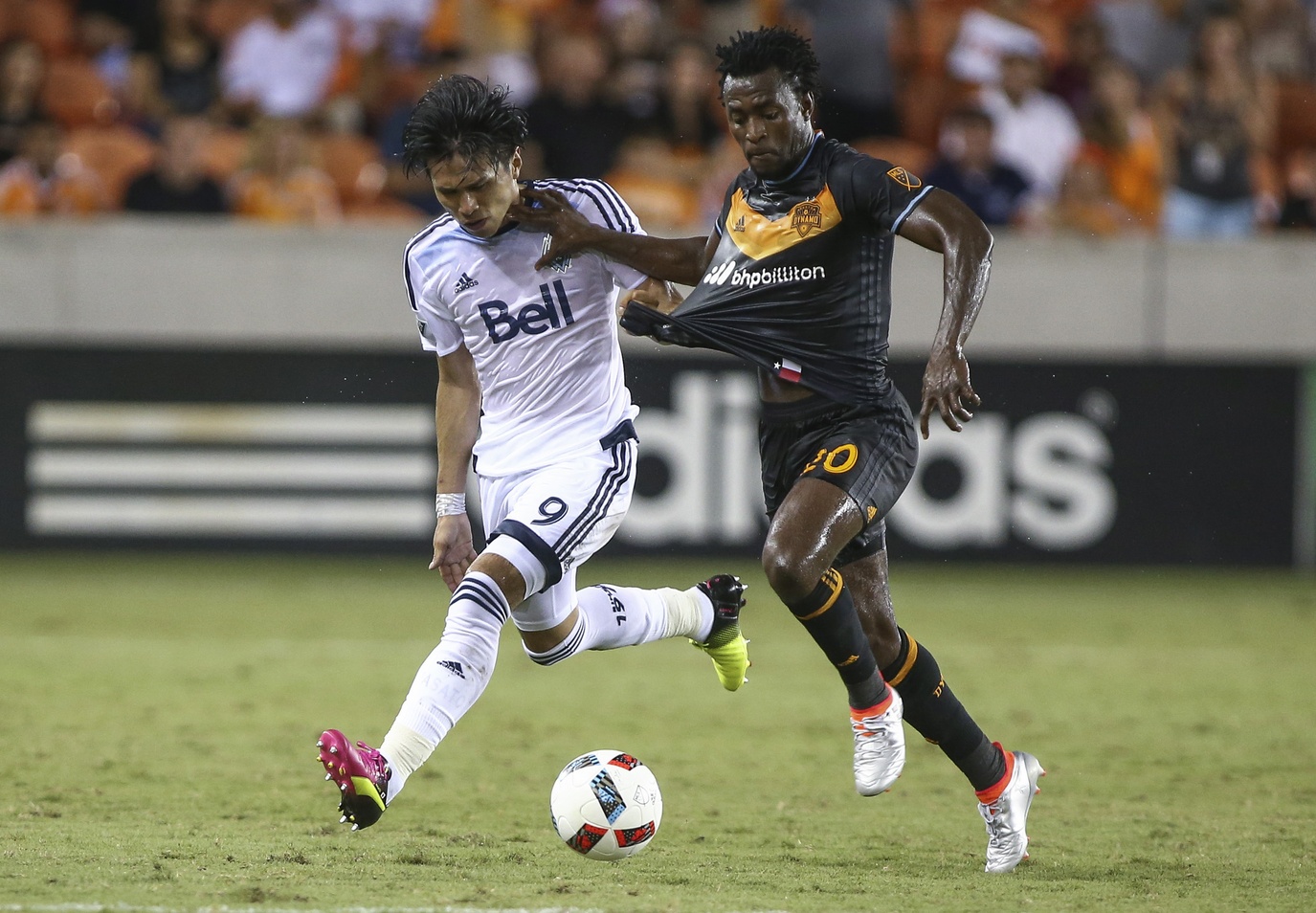 Saturday's clash between the Houston Dynamo and Vancouver Whitecaps was played despite scorching hot temperatures, but the play of the two sides never came close to matching the levels of the weather on the field.
The Dynamo and Whitecaps played to a scoreless draw on Saturday night, with the Canadian side earning their third draw in four games. The Dynamo, meanwhile, remain winless in their last three matches.
Entering the match on a streak defined by offensive deficiencies, the Dynamo have now scored 12 goals in their past 17 games. However, the Texas side was the more aggressive throughout the opening half, creating several chances in the Whitecaps third. However, Kendall Waston lived up to his reputation as one of the league's most fearsome defenders, while David Ousted provided four saves on the night.
Still, it was the Whitecaps who had the best chance of the game, only to see it ruled back. Erik Hurtado appeared to have scored for the Canadian club in the 84th minute, but the forward was whistled for a handball on the finish, leaving the game scoreless.
With just moments left, Ousted provided his best effort with a stoppage time stop of David Horst on the doorstep.
The Whitecaps return to action next Sunday for a clash with FC Dallas, while the Dynamo face off with former head coach Dom Kinnear and the San Jose Earthquakes later that night.
MAN OF THE MATCH
Kendall Waston was an absolute force inside the Whitecaps' box, contributing 11 clearances while marshaling the backline to a shutout.
MOMENT OF THE MATCH
Erik Hurtado's finish proved the best chance of the match, but the ensuing whistle for a handball ensured the match would finish scoreless.
MATCH TO FORGET
Erick 'Cubo' Torres was active throughout the night, but could never truly find a legitimate chance for the Dynamo. Saturday served as yet another disappointing performance, as the Mexican forward has yet to truly find his footing since joining the club.